Keep yourself updated with all the most relevant information with iVisa.com. In this article, we will discuss the need for the Lithuania ETIAS for citizens of Brazil. The European Union has been planning to implement ETIAS by the end of 2022. It is an electronic visa waiver system. Lithuania is part of the Schengen area so visitors traveling to Lithuania must submit the ETIAS visa waiver to guarantee their entry into Lithuania. The ETIAS visa waiver is a mandatory travel document. For speed and ease, apply for the travel authorization through iVisa.com. It's fast, safe, and simple to use.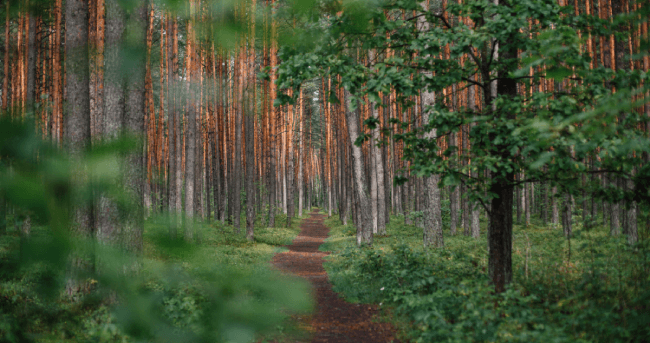 If you are a citizen of Brazil who is a frequent visitor to Lithuania then read this article to the end. For more information on Lithuania ETIAS for citizens of Brazil visit iVisa.com.
From 2022 every Brazilian citizen requires an ETIAS authorization for a short stay period up to 90 days.
Frequently Asked Questions
IS A VISA MANDATORY FOR BRAZILIAN CITIZENS TO ENTER LITHUANIA?
No, the citizens of Brazil have visa-free entry into Lithuania. They don't need a visa to enter Lithuania. But they do need an ETIAS visa waiver to enter Lithuania once it is implemented. A Schengen Visa is needed for all Brazilian nationals who want to stay for a period greater than 90 days, to work, or to study at a university.
Click here to check your visa eligibility with iVisa.com.
FOR HOW LONG IS ETIAS VISA WAIVER VALID?
An ETIAS visa waiver is valid for three years or until the date of expiry of the passport to which it is attached, whichever is sooner. Once the travel authorization is issued you can use it countless times to enter the countries in the Schengen Area especially Lithuania. Get your travel authorization processed with iVisa.com.
HOW LONG DOES IT TAKE TO FILL THE APPLICATION FORM FOR ETIAS VISA WAIVER?
It just takes 10 minutes to fill the application. It requires details like name, date of birth, nationality, address, valid email address, phone number. Before submitting it cross-check whether the information is correct. It is a much simpler and easier task with iVisa.com. Complete your application within no time because the format is easier to understand, and our expert team is knowledgeable in all aspects of travel document processing.
WHAT IS THE PROCESSING TIME AND COST OF IVISA.COM?
There are three fast processing options to choose from iVisa.com. Processing options are:
Standard Processing Option: it is one of the basic options available and if you are not in a hurry, you can choose this option, since it processes the travel documents at a standard time.
Rush Processing Option: compared to the standard option this processing time is much faster but the cost is comparatively more expensive.
Super Rush Processing Option: if you are in a hurry then you can choose this option. It is the fastest and the most expensive option offered by iVisa.com.
After choosing the option you can start your application for the Lithuania ETIAS for Citizens of Brazil with iVisa.com.
WHAT ARE THE STEPS INVOLVED IN COMPLETING THE IVISA.COM APPLICATION?
It is a simple task to apply for Lithuania ETIAS for Citizens of Brazil travel documents with iVisa.com.
First step: select the processing option and fill in the application by providing the basic details and answering the questionnaire.
Second step: make payment for the Lithuania ETIAS for Citizens of Brazil application with credit, debit card, or PayPal after cross-checking the given information.
Third step: Upload the scanned copy of the passport and other required documents.
Then click submit to complete the processes and the travel documents will be delivered to you through the given email address within the desired processing time.
If you have any doubts regarding these steps click here and our team will help you out.
LIST THE DOCUMENTS REQUIRED TO COMPLETE THE APPLICATION PROCESS?
The application process for the Lithuania ETIAS for Citizens of Brazil is all done online but you will need to provide your personal information to complete the process. Make sure you have:
A scan of your valid passport: you need to upload a scan of your passport to complete the Lithuania ETIAS for Citizens of Brazil application process.
Valid email address: the document will be delivered online to your email address.
A valid method of payment: you can make the payment for the application fee online using a credit/debit card or PayPal.
Then press the submit button to upload your application with iVisa.com.
IS IT SAFE TO APPLY WITH IVISA.COM?
Yes, it's safe to use our webpage to apply for your Lithuania ETIAS for Citizens of Brazil. It's remarkably secure as it is backed up by advanced security software. Click here to see our comment section for more customer experience testimonials.
WHERE CAN I GET MORE INFORMATION ABOUT THE Lithuania ETIAS for Citizens of Brazil?
If you need more information about the Lithuania ETIAS for Citizens of Brazil then visit iVisa.com. If you have any unresolved issues then click here and our customer support team will contact you via call or chat. You can also send an email to help@ivisa.com.
If you are ready then click here to start your Lithuania ETIAS for Citizens of Brazil application.