Now Guatemalan passport holders are allowed to visit the Schengen area for a short stay without a visa. But by the end of 2022, a new mandatory travel requirement will be introduced for Guatemalan citizens as well as other travelers who wish to visit any Schengen country.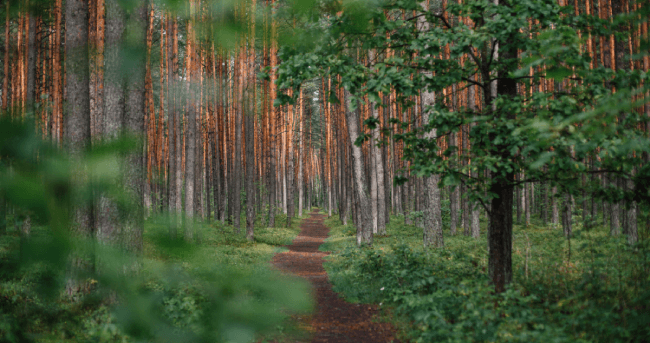 In order to protect the region from terrorist attacks and as a response to the recent rise in numbers of illegal immigrants, the European Union has launched the European Travel Information and Authorization System. If you are a citizen of Guatemala who is planning a trip to Lithuania, then you need to apply for the Lithuania ETIAS visa waiver to enter Lithuania. For smooth sailing, apply with iVisa.com. Read this article to the end and note down the points that are relevant to your journey. For more information visit iVisa.com.
Frequently Asked Questions
WHAT IS AN ETIAS VISA WAIVER?
It is a European travel information and authorization system. It is an online registration that will pre-screen applicants against multiple security databases before granting them authorization to enter any Schengen country. Apply for the Lithuania ETIAS for Citizens of Guatemala visa waiver with iVisa.com. It is fast, simple, and reliable.
FOR HOW LONG IS LITHUANIA ETIAS VALID?
The travel authorization ETIAS maximum date of validity is for three years from the date of issuance or the expiry of the passport attached, whichever is sooner. The minimum duration is the date of your trip, so make sure your travel dates are fixed before applying. It can be used for multiple entries during its validity. Visit iVisa.com to know more about the Lithuania ETIAS for Citizens of Guatemala.
FOR HOW LONG CAN GUATEMALANS USE THEIR ETIAS DURING A STAY?
ETIAS authorization can be used by Guatemalans to visit the Schengen area for up to 90 days within a 180 day period. The citizens of Guatemala have visa-free entry into Lithuania. If they want to extend their stay then they need to apply for a visa. Get your Lithuania visa processed by iVisa.com. It is fast and efficient as a result of our different processing times for all service user needs.
WHAT IS THE PROCESSING TIME AND COST OF IVISA.COM?
There are three fast processing options to choose from on iVisa.com, which is great news for readers in a rush. Processing options are:
Standard Processing Option: it is the basic option and if you are not in a hurry, you can choose this option, since it processes the travel documents in a standard timeframe.
Rush Processing Option: compared to the standard option this processing time is much faster but the cost is comparatively more expensive.
Super Rush Processing Option: if you are in a hurry then you can choose this option. It is the fastest and the most expensive option offered by iVisa.com.
After choosing the option you can start your application with iVisa.com.
WHAT ARE THE STEPS INVOLVED IN COMPLETING THE IVISA.COM APPLICATION?
Getting the Lithuania ETIAS visa waiver is an online process with iVisa.com but you still need these to complete the process.
First step: select the processing option you require and fill in the application by providing basic details and answering the questionnaire.
Second step: make payment for the application with credit, debit card, or PayPal after cross-checking the given information.
Third step: Upload the scan copy of the passport and other required documents.
Then click submit to complete the process and the travel documents will be delivered to you through the given email address within the selected processing time.
If any doubts arise during the process click here to contact our customer support team.
WHAT ARE THE DOCUMENTS REQUIRED TO COMPLETE THE APPLICATION PROCESS?
It is a simple task to apply for the Lithuania ETIAS for Citizens of Guatemala travel documents.
A valid passport: a scan of your passport is required to complete the application process.
Email Address: the processed documents will be delivered to the given email address.
Valid mode of payment: you can use a credit/debit card or PayPal account to pay the application fee.
IS IT SAFE TO APPLY WITH IVISA.COM?
Yes, it's safe as it is backed up by advanced security software and a professional team. The information given is processed according to the highest industrial standards. Click here to view our client review section and learn more about our superbly professional services from contented clients.
WHERE SHOULD I GO TO FIND MORE INFORMATION IF I HAVE ANY UNRESOLVED ISSUES?
If you have any unresolved issues then click here and our customer support team will help you out. A team member is always on hand, 24/7 at your service. If you want more detailed information then visit iVisa.com.
Apply with iVisa.com to know more about Lithuania ETIAS for Citizens of Guatemala visa waiver.