Although Lithuania comprehends a small territory in Europe, the country offers extensive national parks for nature lovers. Explore the Dzūkija National Park, where you can see pine forests, rivers, and swamps that are home to an incredible range of plants and animals. Follow the hiking paths and take unique photos from several viewpoints all over the park. Keep discovering more of Lithuania with iVisa.com!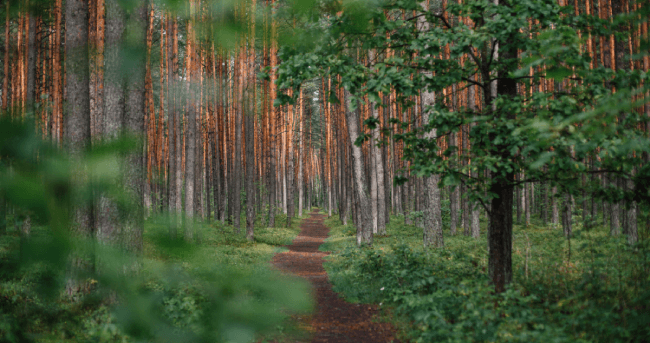 Citizens of Hong Kong should know about a new document known as ETIAS, that will be available in 2022. iVisa.com is already working on a simple, fast, and reliable service for your ETIAS process.
iVisa.com has all the information about the Lithuania ETIAS for citizens of Hong Kong. Make sure to read the following details.
Frequently Asked Questions
What is ETIAS?
ETIAS stands for the European Travel Information and Authorization System. The European Union is establishing the ETIAS system due to security concerns. EU immigration will pre-screen incoming visitors before they enter Europe as a way to detect and stop possible threats to the European continent.
Dive into the application page and check out the Lithuania ETIAS for citizens of Hong Kong.
Can I apply for the Lithuania ETIAS as a citizen of Hong Kong?
Yes! As Hong Kong is part of the group of countries exempt from the Schengen visa, so that means citizens of Hong Kong can apply for the Lithuania ETIAS.
Nationalities that don't need a visa to enter Lithuania must obtain the ETIAS authorization before traveling to Europe.
Can I visit other European countries with the Lithuania ETIAS?
Yes! The Lithuania ETIAS for citizens of Hong Kong allows entry to the 26 countries in the Schengen zone. In other words, with a single document, you can visit most countries in Europe. Isn't that incredible?
Review our Visa Checker to confirm what countries in Europe accept the ETIAS document.
For how long is the Lithuania ETIAS valid?
The Lithuania ETIAS for citizens of Hong Kong is valid for a maximum of 3 years. Travelers with the Lithuania ETIAS can travel to the Schengen zone as many times as they want. As well, they can stay up to 90 days within a 180-day period in Lithuania or any other Schengen country.
What information is required?
Citizens of Hong Kong must provide personal information and details about their trip to Lithuania. Don't forget to answer the security-related questions such as previous visa rejections, or past trips to war zones, if applicable.
Make sure to have the following:
A scan of your passport with a clear view of your photo and details.
A valid email address to stay connected with iVisa.com.
Payment methods, pay for the professional service with a Paypal account or use a credit/debit card.
Connect with our support agents in case you have specific questions.
What are the procedure times and fees?
The Lithuania ETIAS for citizens of Hong Kong provides three options for processing your document:
Standard processing service, the cheapest option in case you are willing to wait a reasonable time.
Rush processing service, we will work on your Lithuania ETIAS faster for a higher fee.
Super Rush processing service, if your trip is around the corner, then go for the quickest alternative.
What is the Lithuania ETIAS process?
First, complete the online application with personal details and select a processing time according to your preference.
Second, review your application and correct any mistakes. Select your payment option, whether using a credit/debit card or a Paypal account.
Third, upload a scan of your passport and any other documents required.
How will I receive the ETIAS authorization?
Citizens of Hong Kong should expect to get the Lithuania ETIAS electronically. Once they have received the ETIAS document in their email inbox, they must print it or keep it on a personal device. Upon arrival in Lithuania, they can show it to EU immigration.
The Lithuania ETIAS will only take you a few minutes to complete! Go for it!
Is iVisa.com trustable?
100% trustable! iVisa.com has implemented strict security measures for all its services. Numerous travelers around the world continue to choose iVisa.com because of our reliable services.
Explore the comments section to find out more about iVisa.com services.
The Lithuania ETIAS for citizens of Hong Kong only requires a simple provided by iVisa.com.
Who should I contact for more information?
Reach out to our customer service team. We are available 24/7 and ready to answer your inquiries!
Navigate to the application page for all the details about traveling to Lithuania!