If you want to explore new countries in Europe, then you should start a new journey to Lithuania. The privileged location of Lithuania facing the Baltic Sea makes it possible to enjoy fabulous beaches. Head to Klaipėda's beaches and sink your feet into the sand while you gaze at the blue waters of the Baltic Sea. iVisa.com is ready to help you have an incredible trip to Lithuania!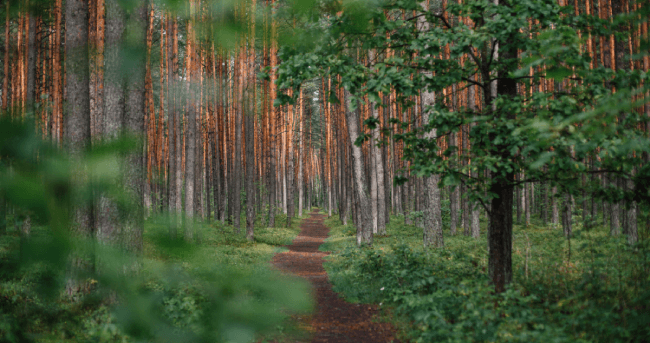 Citizens of Macao don't need a visa to enter Lithuania. However, they will need a new authorization called ETIAS by 2022. The European Union is implementing a new system that will demand this new travel document from international travelers.
iVisa.com has all the relevant expertise to help you with the Lithuania ETIAS for citizens of Macao. Check out more details in the following lines.
Frequently Asked Questions
What is ETIAS?
ETIAS is the European Travel Information and Authorization System. Due to safety issues, the European Union decided to establish the ETIAS system as a way to keep the residents of European countries safe. Now, travelers will need to go through an easy online process before they have access to Lithuania.
Discover more information on the application page and learn all about the Lithuania ETIAS for citizens of Macao.
Do I need the Lithuania ETIAS as a citizen of Macao?
Yes! Citizens of Macao will need the Lithuania ETIAS once it becomes available in 2022. Macao is among the countries that are exempt from a Schengen visa. Therefore, citizens of Macao must acquire the Lithuania ETIAS.
Can I enter other European countries with the Lithuania ETIAS?
Yes, you can! The Lithuania ETIAS for citizens of Macao gives you access to the 26 countries in the Schengen zone. Travelers will only need one document to enter most countries in Europe!
Try our Visa Checker, so you can confirm what countries in Europe will receive the ETIAS authorization.
For how long is the Lithuania ETIAS valid?
The Lithuania ETIAS for citizens of Macao is valid for a maximum of 3 years. The Lithuania ETIAS permits multiple entries to the Schengen zone, and visitors can stay a maximum of 90 days within a 180-day period.
What are the requirements?
Citizens of Macao must complete the online application with personal details and information about their stay in Lithuania. Remember that EU immigration will check your application before approving your ETIAS authorization, so be honest with your answers.
Other travel requirements:
A scan of your passport, your passport must have a minimum validity of 3 months after arrival.
An email address to receive the ETIAS document safely.
Payment methods, pay with a Paypal account or use a credit/debit card.
Get in touch with our support agents in case you have doubts about anything.
What are the procedure times and fees?
The Lithuania ETIAS for citizens of Macao offers three options:
Standard processing service, if you are willing to wait a flexible time, then select the cheapest alternative.
Rush processing service, expect the Lithuania ETIAS sooner for a higher fee.
Super Rush processing service, go for the quickest alternative if you can only wait a minimum time.
What is the Lithuania ETIAS process?
Fill out the online form with personal details and choose a processing time according to your preference.
Review your details and pick a payment method, either pay with a credit/debit card or a Paypal account.
Attach a scan of your passport and any other supporting documents.
How will I receive my order?
Citizens of Macao will get an email from iVisa.com with the Lithuania ETIAS. Check your email inbox regularly, as we will send you the ETIAS document within the agreed time.
Upon arrival, border control officers will request your ETIAS authorization so you can enjoy Lithuania without worrying about your safety!
Is iVisa.com trustable?
For sure! iVisa.com only offers secure and trusted services. Countless travelers around the world know our services are reliable. For this reason, they continue to come back whenever they are planning their next trip.
Explore the comments section and confirm we are the best service for you.
The Lithuania ETIAS for citizens of Macao is possible with iVisa.com.
Who should I contact for more information?
Get in touch with our customer service team. We are available 24/7 and ready to answer all your inquiries. Also, you can write to help@ivisa.com.
Navigate to the application page now for further details about entry requirements to Lithuania!