We know you are ready to embark on a new adventure by now, and we must recommend visiting Lithuania. This small country in Europe has tons of quaint villages, beaches, and tourist activities to offer visitors of all ages. Explore the capital, Vilnius, where you and your family will discover fascinating street art and the best museums in Lithuania. As well, you can't miss tasting the local Lithuanian cuisine, which goes down well with local, homebrewed beer. Keep exploring Lithuania with the best travel partner, iVisa.com.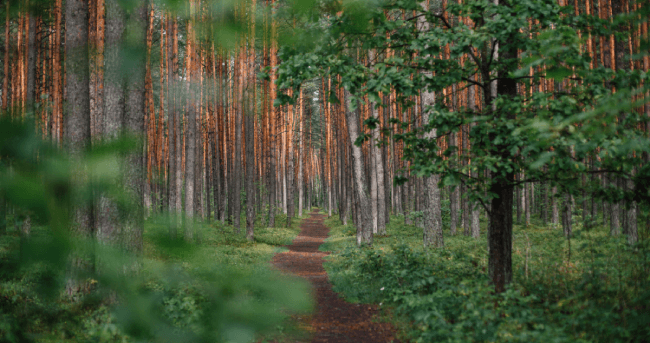 Citizens of Malaysia will need a new authorization to travel to Lithuania by 2022. This new document is known as ETIAS. Don't worry! Because iVisa.com has the simplicity, speed, and security to help you with the ETIAS process.
iVisa.com is ready to give you a hand with the Lithuania ETIAS for citizens of Malaysia. We have detailed all the information you need in the following lines.
Frequently Asked Questions
What is ETIAS?
ETIAS is the European Travel Information and Authorization System. The ETIAS is a vast system that will pre-screen incoming visitors before they land in Europe. Hopefully, this new mechanism will lower crime rates and illegal immigration.
Explore the application page and check more information about the Lithuania ETIAS for citizens of Malaysia.
Do I need the Lithuania ETIAS as a citizen of Malaysia?
Yes! Citizens of Malaysia must acquire Lithuania ETIAS. Travelers from Malaysia don't need a Schengen visa. For this reason, they need to apply for an ETIAS authorization.
Is the Lithuania ETIAS valid for other countries?
Yes! The Lithuania ETIAS for citizens of Malaysia is valid for the 26 countries in the Schengen zone. Can you believe that you will only need one document to visit almost all of Europe? The ETIAS document is fantastic for citizens of Malaysia!
Use the Visa Checker and confirm what countries admit the ETIAS authorization. We can help you with the entry requirements for any country in the world!
For how long is the Lithuania ETIAS valid?
The Lithuania ETIAS for citizens of Malaysia has a maximum validity of 3 consecutive years. The Lithuania ETIAS gives travelers the advantage of multiple entries to the Schengen zone. As well, visitors can stay up to 90 days within a 180-day period.
What are the requirements?
Citizens of Malaysia must fill out the online application with trip details and information regarding security matters, like previous visa rejections or past trips to war zones, if applicable.
Make sure to have the following:
A scan of your passport, your passport should be valid for at least 3 months after arrival.
An email address to receive the ETIAS authorization electronically.
Payment methods, pay for the professional service with a Paypal account or use a credit/debit card.
Any doubts? Contact our support agents!
What are the processing times and fees?
The Lithuania ETIAS for citizens of Malaysia has the following alternatives:
Standard processing service, in case you can wait a regular time for your travel document.
Rush processing service, receive the Lithuania ETIAS in record time as we will work quicker.
Super Rush processing service, if you need the travel document in less time, then pay the highest fee.
What is the Lithuania ETIAS process?
The process is simple. It will only take you three steps:
Complete the online form and pick a processing time according to your preference.
Check your details and choose a payment method, whether it is paying with a credit/debit card or a Paypal account.
Attach a scan of your passport.
How will I receive my order?
Citizens of Malaysia will receive an email from iVisa.com with the Lithuania ETIAS. Expect your travel document at the agreed time or even sooner. We will work as fast as we can.
Show your ETIAS authorization on arrival as we are sure immigration officers will request it.
Is iVisa.com trustable?
iVisa.com is 100% trustable! Travelers around the world keep choosing iVisa.com for all their travel requirements as they know our services are reliable.
Go to the comments section and check more details about the iVisa.com services.
The Lithuania ETIAS for citizens of Malaysia is only a click away!
Where can I acquire more details?
Reach out to our customer service team. We are available 24/7 and waiting to answer all your questions.
Discover more information on the application page! An incredible holiday in Lithuania is waiting for you!