Do you plan to travel to Lithuania soon? If this is the case, you will be pleased to know that the citizens of Mexico will soon be able to get an online document so that you can enter without problems. This document is known as the Lithuania ETIAS, and it allows you to enter with ease just by presenting it at the international airport. When the ETIAS comes into effect, iVisa.com has an excellent option for you if you want to get your ETIAS visa waiver fast and efficiently. If you are looking for a fast and simple way to get any travel authorization then visit iVisa.com. It is fast, safe, and simple to use.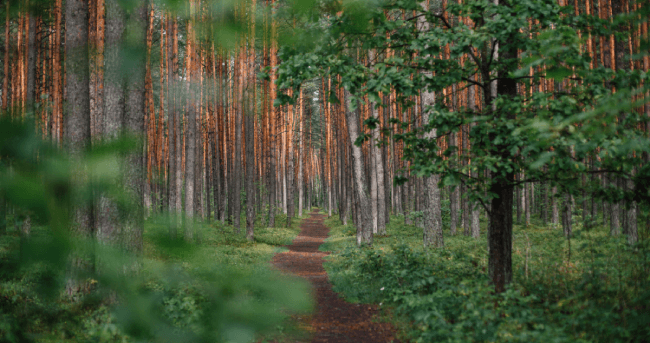 Click here to get updates on the upcoming changes in your travel requirements. If you are a citizen of Mexico who is planning to enter Lithuania then read this article completely and learn more about the Lithuania ETIAS for Citizens of Mexico.
Frequently Asked Questions
DO CITIZENS OF MEXICO REQUIRE THE ETIAS TO ENTER LITHUANIA?
Yes, Citizens of Mexico are required to register with ETIAS to get travel authorization to enter Lithuania. ETIAS stands for European Travel Information and Authorization System, and it is an electronic system that keeps track of visitors from countries who don't need a visa to enter the Schengen zone.
The purpose of the document is to keep track of visitors. It's a precautionary measure taken by the government of Lithuania and the Schengen area leaders to safeguard the interest and safety of its residents. The ETIAS visa waiver will be a mandatory document required to enter Lithuania. It helps the government to collect information and track visitors from countries that don't require a visa to enter Lithuania. Apply with iVisa.com to get ahead of the game with your ETIAS application process.
FOR HOW LONG IS THE ETIAS AUTHORIZATION VALID FOR?
It may be valid for:
Either the length of your trip.
A period of 3 years from the date of issue.
Up until the expiry of the passport.
iVisa.com provides a quick and easy process to get your document. The Lithuania ETIAS for citizens of Mexico can be used numerous times to enter the country and after it expires you will need to apply again to get the travel document.
Click here to apply with iVisa.com to know more about the ETIAS visa waiver for the citizens of Mexico.
IS THE ETIAS VISA WAIVER A SUBSTITUTE FOR A VISA?
No, the ETIAS visa waiver is not a substitute for the Schengen visa. It is a travel authorization for citizens from countries that don't require a visa to enter the Schengen Area or Lithuania. If you require a visa to enter Lithuania then you will need to apply for a visa before arrival. Click here to use iVisa.com's fantastic Visa Checker tool to check whether you require a visa or not to enter Lithuania.
WHAT IS THE PROCESSING TIME AND COST WITH IVISA.COM?
You might be in a hurry to get your travel documents which is why iVisa.com has the fastest processing options on the market to choose from.
Standard Processing Option: it is the most basic option available to get your travel documents processed at a standard rate and affordable price. If you are in no hurry then I could suggest this option.
Rush Processing Option: the processing time is much faster but is a bit more expensive.
Super Processing Option: it is the fastest option available but it is also the most expensive option that iVisa.com has to offer. If you need the travel authorization as soon as possible then choose this option.
Select one option and click here to get going.
HOW DO I APPLY FOR THE ETIAS VISA WAIVER WITH IVISA.COM?
Usually filling an application form for a travel document is a tedious and complicated process. But on iVisa.com it is a different story altogether. The process has been broken into simple steps. Just follow these steps to fill in your application:
The first step: you need to fill in the application form by answering a questionnaire and choose the processing time that best suits your timeframe.
The second step: verify that the information you've entered is correct and then pay the application fee using a credit/debit card or PayPal.
The third step: upload a scan of your passport and any other documents requested by the system, if necessary.
Then click the submit button to upload your application.
If you find yourself in difficulty while filling in the application form then click here and our customer support team will contact you and resolve the issue.
WHAT ARE THE DOCUMENTS REQUIRED TO COMPLETE THE APPLICATION PROCESS?
To complete the application process you need to have or upload certain items like:
A valid passport: you need to upload a scan of your valid passport to complete the application process.
An email address: the travel documents will be delivered to your email address.
A valid method of payment: you can pay the application fee online through credit/debit card or PayPal.
Click here to start your application with iVisa.com or visit the website to learn more about the application process.
How SAFE IS IVISA.COM TO APPLY FOR THE LITHUANIA ETIAS?
If you are looking for a secure way to apply for the Lithuanian ETIAS visa waiver then choose iVisa.com. It is powered by advanced software. Our team of experts can process your order in no time. They have experience in processing travel documents so that they know that protecting personal information is vital to guarantee high-quality service.
WHERE TO FIND MORE INFORMATION ON LITHUANIA ETIAS?
If you feel stuck while completing the application process then feel free to contact our customer support team. Our team of experts will help you resolve the issue as quickly as possible. Visit iVisa.com to know more about how citizens of Mexico can apply for the Lithuania ETIAS.
Click here to start your application process with iVisa.com.