In case you are looking for new adventures in Europe, we recommend visiting Lithuania soon. Did you know you can explore Lithuania's capital, Vilnius, in a hot air balloon? Take this unique ride and enjoy a bird's eye view of the Old town streets, the Neris and Vilnelė rivers, the precious tile roofs, and more! This spectacular view will make your whole trip to Lithuania worth it! At iVisa.com, we can support your efforts to travel to Lithuania.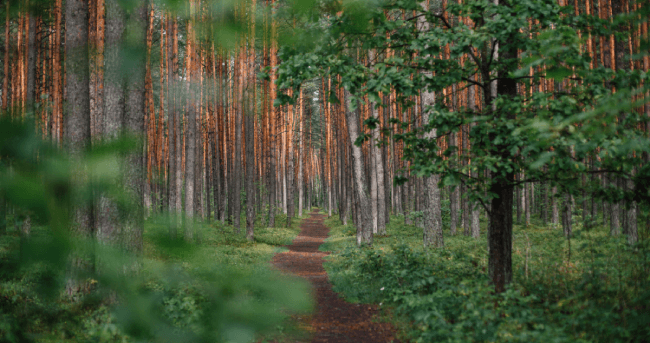 Citizens of Micronesia can visit Lithuania without the need for a visa. However, this situation will change by 2022 as the European Union will request a new authorization known as ETIAS. Don't worry, it's not as scary as it sounds! Because iVisa.com can bring you the simplicity, speed, and security for any travel requirement, like the ETIAS document.
Continue learning about the Lithuania ETIAS for citizens of Micronesia below.
Frequently Asked Questions
What is the ETIAS authorization?
The ETIAS authorization is a mandatory document for international travelers exempt from needing a Schengen visa. Although the system will be available in 2022, we recommend staying informed with the latest information about the ETIAS document from now on.
Explore the application page and check the details about the Lithuania ETIAS for citizens of Micronesia.
Do I need the Lithuania ETIAS as a citizen of Micronesia?
Yes! Citizens of Micronesia need the Lithuania ETIAS before entering Europe because Micronesia is among the countries exempt from the Schengen visa.
Is the Lithuania ETIAS valid for other countries?
Yes! The Lithuania ETIAS for citizens of Micronesia not only provides access to Lithuania but to the whole Schengen zone. The Schengen area consists of 26 countries in Europe. Can you believe that? With a single document, you can visit most of Europe!
Try the Visa Checker and confirm the travel documents you need for a visit to any country in the world. We can tell you what countries in Europe accept the ETIAS authorization.
For how long is the Lithuania ETIAS valid?
The Lithuania ETIAS for citizens of Micronesia has a maximum validity of 3 consecutive years. Travelers with a Lithuania ETIAS can enter the Schengen zone multiple times. As well, they can stay a maximum of 90 days within a 180-day period in Lithuania or any other Schengen country.
What information is required?
Citizens of Micronesia must complete the online application with personal information, such as name, nationality, education, and work experience. Remember that EU immigration will request information related to security, like previous visa rejections.
Make sure to gather the next items:
A scan of your passport, your passport must have a minimum validity of 3 months after your arrival.
An email address to receive the ETIAS authorization safely.
Payment options, pay for the service with a Paypal account or use a credit/debit card.
Get in touch with our support agents if you have any questions.
What are the processing times and fees?
The Lithuania ETIAS for citizens of Micronesia provides the next alternatives:
Standard processing service, in case you are willing to wait a reasonable time for your travel document.
Rush processing service, receive the Lithuania ETIAS faster for a higher fee.
Super Rush processing service, if you need to travel as soon as possible, then this is the best option for you.
What is the Lithuania ETIAS process?
The process is simple:
Fill out the information required in the online application and pick a processing time.
Review your details and choose a payment method- pay with a credit/debit card or a Paypal account.
Upload a scan of your passport.
How will I receive my ETIAS document?
Citizens of Micronesia should expect the Lithuania ETIAS in their email inbox. Our experts will make sure to use the email address specified in the application to send you the ETIAS document.
Upon arrival, border control officers will request the ETIAS authorization, so keep it with you at all times.
Is iVisa.com trustworthy?
100% trustworthy! iVisa.com only offers trusted services. We have had excellent results for our customers over the years. Read about their experiences in our comments section.
The Lithuania ETIAS for citizens of Micronesia will only take you a few minutes to complete with iVisa.com.
Where can I find more details?
Reach out to our customer service team! We are available 24/7 and waiting to answer all your questions about the ETIAS process.
Dive into the application page for more details about traveling to Lithuania!