Lithuania had a royal past that left plenty of spectacular tourist sites for international travelers. Visit the Trakai Island Castle that used to be one of the residences of the Grand Duchy of Lithuania. Hire a yacht or boat and explore Lake Galvė, where Trakai castle imposes over the small island in the middle. Continue this incredible journey in Lithuania with iVisa.com.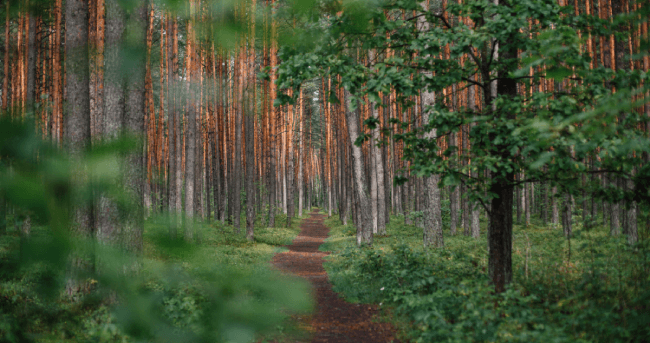 Citizens of Moldova must follow new entry requirements if they are planning a trip to Lithuania in the future. By 2022, citizens of Moldova will need to acquire the ETIAS authorization to enter Lithuania and the whole Schengen zone. Relax! Because iVisa.com is preparing a fast, simple, and reliable service for your ETIAS process.
Keep reading about the Lithuania ETIAS for citizens of Moldova in the following lines.
Frequently Asked Questions
What is the ETIAS authorization?
The ETIAS is a new electronic system implemented by the European Union that will issue travel authorizations for international travelers entering Europe. The process is 100% online, which means iVisa.com can help you all the way!
Go to the application page and review the information about the Lithuania ETIAS for citizens of Moldova.
Can I apply for the Lithuania ETIAS as a citizen of Moldova?
Yes! Citizens of Moldova can apply for the Lithuania ETIAS before entering Europe. Moldova is exempt from the Schengen visa. Therefore, citizens of Moldova need ETIAS authorization.
Is the Lithuania ETIAS valid for all of Europe?
Not necessarily all of Europe. The Lithuania ETIAS for citizens of Moldova is valid for the 26 countries in the Schengen zone. Not all countries in Europe are part of the Schengen area, which means that you may need other travel documents for countries in Europe that are not Schengen.
Use the Visa Checker and confirm the travel documentation needed for any country in Europe. We can tell you what countries admit the ETIAS authorization.
For how long is the Lithuania ETIAS valid?
The Lithuania ETIAS for citizens of Moldova is valid for a maximum of 3 consecutive years. Also, visitors are allowed to stay up to 90 days within a 180-day period in Lithuania or any other Schengen country.
Remember that the ETIAS document permits multiple entries to the Schengen area as long as you follow the parameters explained.
What information is required?
Citizens of Moldova must provide personal information and details about their trip to Lithuania.
Collect these requirements as well:
A scan of your passport, your passport must be valid a minimum of 3 months after arrival.
An email address to receive the ETIAS authorization electronically.
Payment options, choose between a Paypal account or use a credit/debit card.
Don't hesitate to contact our support agents for any inquiries.
What are the processing times and fees?
The Lithuania ETIAS for citizens of Moldova is offered by iVisa.com through the following options:
Standard processing service, if you have a small budget, then go for the most affordable alternative.
Rush processing service, obtain the Lithuania ETIAS in a speedier time frame.
Super Rush processing service, in case you are traveling soon, then choose the option with the minimum waiting period.
What is the Lithuania ETIAS process?
Respond to the questions in the online application and select a processing time according to your preference.
Check your information and pick a payment method, pay with a credit/debit card or a Paypal account.
Attach a scan of your passport.
The Lithuania ETIAS for citizens of Moldova is only a click away!
How will I receive my ETIAS document?
Citizens of Moldova will receive the Lithuania ETIAS electronically. They should check their email inbox as our team will send the ETIAS document as soon as possible.
Is iVisa.com trustable?
100% trustable! iVisa.com has years of experience in travel documentation and we have produced excellent outcomes for our previous customers. Explore the comments section and read what our clients have to say about iVisa.com.
The Lithuania ETIAS for citizens of Moldova will only take you a few steps with iVisa.com.
Where can I get more information?
Get in touch with our customer service team! We are available 24/7 and ready to solve all your doubts!
Navigate over to the application page for everything you need to know about traveling to Lithuania and the Schengen zone!