You may not be aware that Lithuania offers delicious cuisine for all tastes! If you were planning to visit Lithuania soon, then you can't miss out on trying šakotis. Baking šakotis in the traditional Lithuanian way is a whole new culinary experience. Try this pastry with a glass of milk and we are certain that you'll want to keep trying more dishes in Lithuania! iVisa.com is ready to help you with your travel documentation to enter Lithuania soon.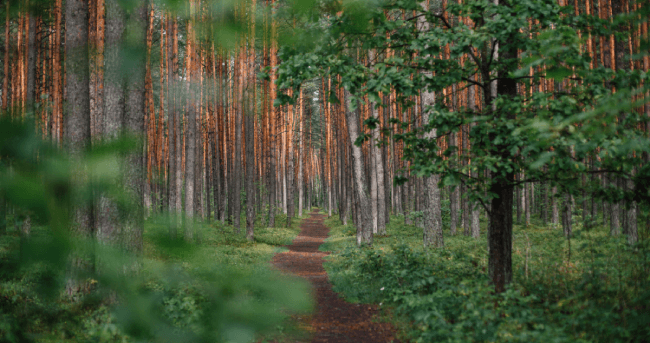 Citizens of Nauru will need a new travel document to enter Lithuania, known as ETIAS. Although this travel document will be available by 2022, iVisa.com is already working on a fast, simple, and reliable service for your ETIAS process.
Keep exploring the Lithuania ETIAS for citizens of Nauru on the following lines.
Frequently Asked Questions
What is the ETIAS document?
The ETIAS document is a mandatory authorization for international travelers who want to visit the Schengen zone, which includes Lithuania. The ETIAS authorization is compulsory for visitors who are exempt from the Schengen visa. If your nationality needs a Schengen visa, then you don't need to apply for the ETIAS document.
Go to the application page and continue reading about the Lithuania ETIAS for citizens of Nauru.
Can I apply for the Lithuania ETIAS as a citizen of Nauru?
Yes! Nauru is among the countries that don't need a Schengen visa. For this reason, citizens of Nauru can apply for the Lithuania ETIAS before traveling to Europe.
Is the Lithuania ETIAS valid for other countries in Europe?
Yes! The Lithuania ETIAS for citizens of Nauru is valid for the 26 countries in the Schengen zone, which are all located in the European continent. Now, you can plan a full Eurotrip with the ETIAS authorization.
In case you need to confirm what countries in Europe accept the ETIAS authorization, use the Visa Checker.
For how long is the Lithuania ETIAS valid?
The Lithuania ETIAS for citizens of Nauru is valid for a maximum of 3 years. Visitors holding an ETIAS document can stay up to 90 days within a 180-day period in Lithuania or any other Schengen. As well, you obtain multiple entries to the Schengen zone with the Lithuania ETIAS.
What information is required for a family vacation to Lithuania?
Citizens of Nauru must provide personal details and information related to their plans in Lithuania. Also, you and your family will have to answer security-related questions as they are essential for the approval of your ETIAS authorization.
Other essential requirements:
A scan of your passport, travelers must have a passport that has a validity of 3 months after arrival.
An email address.
Payment options, iVisa.com provides two alternatives for payment, choose between a Paypal account or use a credit/debit card.
Communicate with our support agents if you have any questions!
What are the processing times and fees?
The Lithuania ETIAS for citizens of Nauru has the next alternatives for processing:
Standard processing service, if your budget is minimum, then select the most affordable option.
Rush processing service, receive the Lithuania ETIAS sooner as we will work faster.
Super Rush processing service, the quickest alternative when you are in a hurry.
What is the Lithuania ETIAS process?
Complete the online application with personal details and pick a processing time (Standard, Rush, or Super Rush).
Check your information and select a payment method, pay with a credit/debit card or a Paypal account.
Attach a scan of your passport.
The Lithuania ETIAS for citizens of Nauru is easy to obtain!
How will I get my ETIAS document?
Electronically! The iVisa.com team will send the results of the Lithuania ETIAS application to your email inbox.
Upon arrival, show your ETIAS document to EU immigration so you can relax and enjoy a smooth entry to Lithuania.
Is iVisa.com trustable?
For sure! iVisa.com has an incredible team behind the scenes that work with strict security measures when handling all types of information. Trust our reliable services!
Head to the comments section and check more details about iVisa.com services.
I have some questions. Who should I contact?
Contact our incredible customer service team! We are available 24/7 and waiting to answer all your questions about the ETIAS process.
Dive into the application page and relax! Because we have the best process for your Lithuania ETIAS. Trust iVisa.com!