Lithuania is the perfect spot for nature lovers. Explore the Aukštaitija National Park, where you can find 126 lakes. Head to the Ladakalnis hill, which used to be a Baltic shrine and where you can see up to 6 lakes! Lithuania has so much to offer! Start planning your trip with iVisa.com.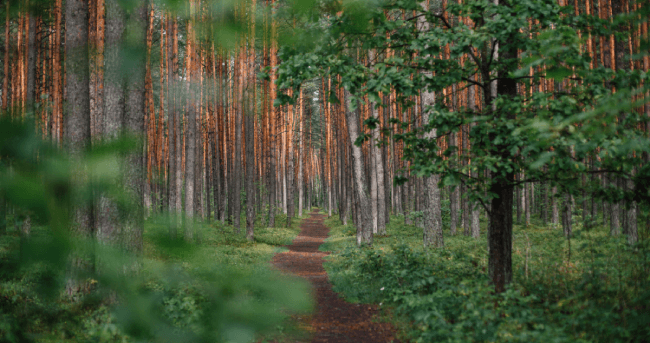 Citizens of Nicaragua don't need a specific travel document to enter Lithuania. However, this situation will soon change. The European Union is requesting a new authorization called ETIAS from certain named international travelers entering Lithuania. Currently, iVisa.com is working on a fast, simple, and reliable service for your ETIAS process.
Check more details about the Lithuania ETIAS for citizens of Nicaragua on the following lines.
Frequently Asked Questions
What is the ETIAS document?
The ETIAS document is a new authorization that international travelers must acquire before they land in Europe. Although the ETIAS system will not be ready until 2022, iVisa.com is tirelessly working on the process now.
Head to the application page if you want to know more about the Lithuania ETIAS for citizens of Nicaragua.
Can I apply for the Lithuania ETIAS as a citizen of Nicaragua?
Yes! Citizens of Nicaragua can apply for the Lithuania ETIAS before traveling to Europe. Nicaragua is part of the group of countries that don't need a visa to enter the Schengen zone. For this reason, citizens of Nicaragua must obtain the ETIAS authorization.
Is the Lithuania ETIAS valid for other countries in Europe?
Yes! The Lithuania ETIAS for citizens of Nicaragua is valid for the 26 countries in the Schengen zone. In case you want to know what countries in Europe belong to the Schengen area, then use our Visa Checker. We can confirm which countries intend to accept the ETIAS authorization.
For how long is the Lithuania ETIAS valid?
The Lithuania ETIAS for citizens of Nicaragua is valid for up to 3 years. In terms of stay, visitors are allowed in the Schengen zone for a maximum of 90 days within a 180-day period. As well, travelers get multiple entries to the Schengen zone with the Lithuania ETIAS.
What information is required?
Citizens of Nicaragua must provide personal information and trip details. Also, don't forget to give details about security matters, such as previous visa denials, if applicable.
Make sure to have the following:
A scan of your passport with a clear view of your photo and details.
An email address so you can stay connected with iVisa.com.
Payment options, make your payment with a Paypal account or use a credit/debit card.
In case you have doubts, get in touch with our support agents!
What are the processing times and fees?
The Lithuania ETIAS for citizens of Nicaragua provides the following options for processing:
Standard processing service, if you want to spend the minimum amount, then this is the best alternative.
Rush processing service, get the Lithuania ETIAS quicker for a higher fee.
Super Rush processing service, the quickest option for your travel document.
What is the Lithuania ETIAS process?
The process only takes three simple steps:
Complete the electronic form with personal information and choose a processing time (Standard, Rush, or Super Rush).
Review your details and pick a payment method, pay with a credit/debit card or a Paypal account.
Attach a copy of your passport.
The Lithuania ETIAS for citizens of Nicaragua is possible with our simple service!
How will I get my ETIAS document?
Electronically! The iVisa.com team will make sure to use the email address detailed in your application to send the Lithuania ETIAS. Check your email inbox as you will receive the ETIAS document at the agreed time.
Is iVisa.com trustable?
Yes! iVisa.com has years of experience in travel documentation, which has given us the right expertise to work on your ETIAS process. We offer reliable services for your travel requirements.
Explore the comments section and confirm we are your best option for your next trip!
I have some questions. Who should I contact?
Communicate with our customer service team! We are available 24/7 and ready to solve all your doubts!
As well, go to the application page as we have displayed more details about the ETIAS procedure.