If you are an outdoorsy kind of person, then Lithuania is the perfect place for hiking. You can explore over 150 educational trails all over Lithuania to start your hiking adventure. From green forests to unique springs, every corner of Lithuania is full of nature. At iVisa.com, we are excited to take you on this ride to Lithuania!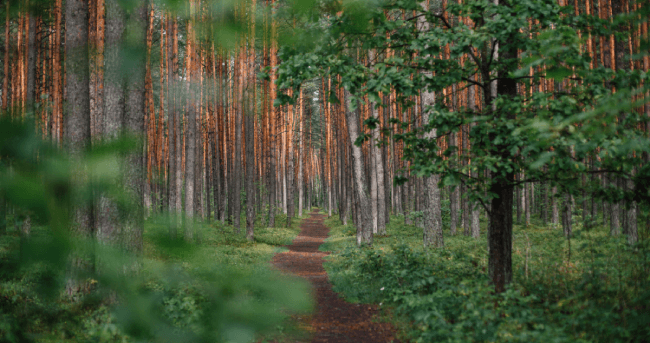 Citizens of Panama should be aware of a new entry requirement called ETIAS as it will become mandatory by 2022. iVisa.com is offering a fast, simple, and reliable service for your ETIAS process.
The Lithuania ETIAS for citizens of Panama is a few steps away. Check them out below.
Frequently Asked Questions
What is ETIAS?
ETIAS is the new online system that will issue travel authorizations for international travelers that would like to visit the Schengen zone in Europe. The ETIAS's purpose is to safeguard European countries.
Review all the information about the Lithuania ETIAS for citizens of Panama on the application page.
I'm a citizen of Panama. Can I obtain the Lithuania ETIAS?
Yes! Citizens of Panama can obtain the Lithuania ETIAS before entering Europe. Panama is among the countries exempt from the Schengen visa, which means that citizens of Panama must apply for the Lithuania ETIAS.
Is the Lithuania ETIAS valid for other countries in Europe?
Yes! The Lithuania ETIAS for citizens of Panama allows entry to the 26 countries in the Schengen zone. Travelers will only need one document to enter most countries in Europe! The process will only take you a few minutes, so start planning a whole Eurotrip.
Try our Visa Checker for more details about the travel documents you need for any country in the world.
For how long is the Lithuania ETIAS valid?
The Lithuania ETIAS for citizens of Panama has a validity of 3 consecutive years. Also, holders can stay a maximum of 90 days within a 180-day period with the ETIAS document.
Don't forget that you get multiple entry benefits with the ETIAS authorization.
What information is required?
Travelers need to answer questions related to personal details, trip information, and security. Remember that immigration authorities will verify the information provided.
Make sure to collect the next items:
A scan of your passport with a clear view of your photo and details. Your passport should be valid for at least 3 months after arrival in Lithuania.
An email address to receive the Lithuania ETIAS electronically.
Payment options, pay with a Paypal account or use a credit/debit card. Our platform is the safest for payments!
Communicate with our support agents for any inquiries!
What are the processing times and fees?
The Lithuania ETIAS for citizens of Panama has the following alternatives:
Standard processing service, the cheapest option in case you can wait a regular time for your travel document.
Rush processing service, acquire the Lithuania ETIAS in less time.
Super Rush processing service, if your trip is around the corner, then go for the fastest option.
What is the Lithuania ETIAS process?
The process is simple. Travelers should follow the next three steps:
Answer the questions in the online form with personal information and pick a processing time (Standard, Rush, or Super Rush).
Check your details and correct any mistakes. Pay with a credit/debit card or a Paypal account.
Attach a copy of your passport.
The Lithuania ETIAS for citizens of Panama only requires a simple online application! Go for it!
How will I get my ETIAS document?
Expect the Lithuania ETIAS in your email inbox. Our experts will use the email address specified in the ETIAS application to send you the ETIAS document. As soon as you arrive, show your ETIAS authorization to immigration authorities and enjoy Lithuania!
Can I trust iVisa.com?
Of course! iVisa.com works with strict security measures as safety is the main priority for all our services.
Explore the comments section and discover plenty of success stories from our previous customers!
I have some doubts. Who should I contact?
Contact our customer service team. They are available 24/7 and waiting to solve all your doubts!
Go to the application page and check more details about traveling Lithuania soon!
iVisa.com is the perfect partner for any trip you have planned! Let us help you!