You are here because you're searching for the latest updates about the Lithuania ETIAS for citizens of Tonga. This article is about the upcoming travel regulation in the European countries, especially in the Schengen Area. By the end of 2022, visitors from countries that do not require a visa to enter Lithuania need to register with the ETIAS to enter Lithuania or any of the countries in the Schengen Area. The ETIAS is an electronic visa waiver system. It is a part of security measures designed by the European Union to prevent illegal immigration and to evaluate potential threats to the countries.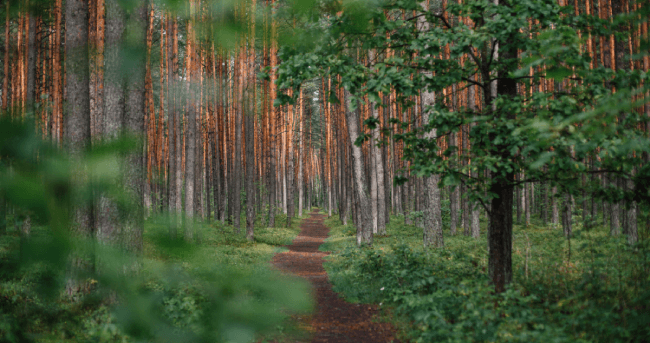 It is basically a travel authorization program that is focused on improving border security. If you are a citizen of Tonga planning a trip to Lithuania, then read this article to the end. Apply with iVisa.com and learn more about the Lithuania ETIAS for citizens of Tonga.
Frequently Asked Questions
DO CITIZENS OF TONGA REQUIRE AN ETIAS TO ENTER LITHUANIA?
Yes, by the end of 2022 onwards ETIAS will become mandatory. So from 2022 onwards, you should have a Lithuania ETIAS to visit or enter Lithuania. ETIAS is a measure to protect the region from terrorism and to improve safety for the people there. If you need more information on the Lithuania ETIAS for citizens of Tonga, visit iVisa.com.
WHAT ARE THE ESSENTIAL ITEMS REQUIRED TO GET A LITHUANIA ETIAS?
To get a Lithuania ETIAS for citizens of Tonga, you should have:
A valid passport:
A credit/debit card to pay the fee.
A valid email address.
If you don't have any of these, then they will deny your visa waiver. If you need any help in completing the Lithuania ETIAS applications, then visit this link.
WHAT INFORMATION WILL I NEED TO PROVIDE TO GET AN ETIAS?
You can apply for an ETIAS easily online through iVisa.com. For that, you should have to provide the following:
Your full name.
Your nationality.
Your date of birth and your country of birth.
Your permanent address.
Your phone number.
Provide an active email address. We will send all the information to you at this email address.
Your passport's expiration date. Your passport should be valid during your stay.
You will also have to answer some questions related to security.
FOR HOW LONG CAN I STAY IN LITHUANIA WITH AN ETIAS VISA WAIVER?
You can stay in Lithuania with an ETIAS for 90 days within 180 days. You will have to spend the next 90 days out of Lithuania to attain another 90 days. The ETIAS is valid for three years. Visit iVisa.com for more details on the Lithuania ETIAS for citizens of Tonga.
HOW LONG DOES IT TAKE TO PROCESS MY APPLICATION WITH IVISA.COM?
You can apply for a Lithuania ETIAS easily with iVisa.com. It processes your application faster. There are three options available with iVisa.com. You can choose any of the options, according to your requirements. The three options are:
Standard Processing Option: This option takes a standard length of time to process your application and is less expensive.
Rush Processing Option: it is faster than the standard processing option and is more expensive as it processes your application faster.
Super Rush Processing Option: this is the fastest option, it processes your application much faster than any other, and this the most expensive option available.
WHAT ARE THE STEPS INVOLVED IN APPLYING FOR AN ETIAS WITH IVISA.COM?
It will only take a few minutes to complete your application with iVisa.com. The steps involved in applying for ETIAS with iVisa.com are:
First step: you will have to fill in the application, answer the questionnaire, and then select the processing option as you need.
Second step: you will have to double-check whether the answers provided are correct and then make payment for the application with your credit/debit card- or you can use your PayPal account.
Third step: you will have to upload a scanned copy of your passport and other required documents.
Then after that, you can submit and the travel documents will be delivered to you via email within the processing time selected. Be sure you provide a valid email address.
WHY SHOULD I APPLY WITH IVISA.COM?
It is the most secure, fast, and reliable way to get your travel document processed. We have a high-end system and an experienced team to handle personal data. We encrypt all your data as your privacy is our number one priority. iVisa.com follows strict client confidential procedures as all our staff have plenty of experience in handling client data. For more details, visit our comment section.
WHERE TO LOOK IF I NEED MORE INFORMATION ABOUT THE LITHUANIA ETIAS FOR CITIZENS OF TONGA?
If you still have unresolved issues or if you need more information, please click this link and you will receive the assistance of one of our customer agents by phone or chat. We are available 24/7. If you prefer you can also contact us via email; help@ivisa.com.
Start your application for the Lithuania ETIAS for citizens of Tonga through iVisa.com.