Now if you wish to travel to Lithuania from the United Arab Emirates, you are not required to apply for a Schengen Visa. But by the end of 2022, it is going to change, you will have to register for ETIAS as it will become mandatory if you want to enter Lithuania. ETIAS means European Travel Information and Authorization System. It will come into force by the end of 2022, now it's currently under development. ETIAS is an online registration; you can apply for ETIAS with iVisa.com. It is a very simple process and iVisa.com has a user-friendly application form. ETIAS will pre-screen the visitors; it is to protect the citizens as well as the visitors. The Lithuania ETIAS for citizens of United Arab Emirates is going to be an essential task for all eligible arrivals in the region once it is officially introduced.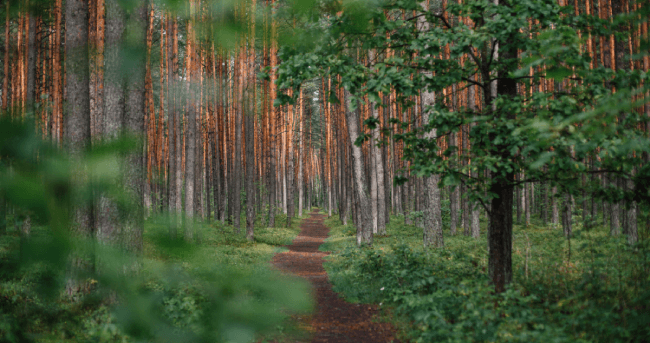 Frequently Asked Questions
WHAT ARE THE BENEFITS OF THE LITHUANIA ETIAS VISA WAIVER?
There are multiple benefits of the ETIAS travel authorization. The benefits include.
Easy application process.
It will be approved quickly, mostly it will be approved within 1 business day although some applications could take longer.
To get an ETIAS, you need not need to visit an embassy or consulate and wait in long lines.
You will have a safer travel experience when you are visiting the Schengen countries.
When the ETIAS comes into force, it will check the visa-exempt travelers against multiple security databases, and based on this information, it may deny entry for those deemed to be a risk to the safety of the Schengen nation. The ETIAS is a new electronic visa waiver program to enhance border security. Apply with iVisa.com and learn more about the Lithuania ETIAS for citizens of the United Arab Emirates.
WHAT ARE THE REQUIRED ITEMS TO APPLY FOR AN ETIAS?
To apply for ETIAS Visa Waiver from UAE, you will be asked to provide the following.
A valid Emirati passport: should be valid for at least three months.
Email address: should provide a valid email address to get an ETIAS Visa Waiver.
Method of payment: a valid credit/debit card or PayPal account to pay the application fee.
WHAT IS THE APPLICATION PROCESS FOR ETIAS?
ETIAS will be mandatory for all relevant citizens from late 2022. You can get it online with iVisa.com, just follow these steps.
First: you will have to fill in the application form with your contact details and answer the security questions regarding your health and travel details.
Second: double-check that all information provided is correct and it's exactly typed as it is in your passport. If there is any difference, then your ETIAS can be delayed or even denied. So make sure that there are no mistakes.
Third: upload a copy of your passport and other documents if required. They will screen all the information provided by you against multiple security databases. When your ETIAS application is approved, it will be sent to the email address you provided.
After all these steps, you can click submit. It is very easy to apply with iVisa.com. If you have any queries, feel free to contact our customer support agent.
HOW LONG LITHUANIA ETIAS CAN BE USED?
The European visa waiver is valid for a period of three years and they will link this to your passport. With an ETIAS you can stay for a maximum of 90 days within the 180 days. After 90 days you will have to spend the next 90 days out of the Schengen area to be granted another 90 consecutive days. Visit this link for more information on Lithuania ETIAS for citizens of the United Arab Emirates.
HOW MUCH DOES IT COST WHEN APPLYING WITH IVISA.COM?
These three options have different processing times, and the cost also differs. The Super Rush Processing option is a bit more expensive than the standard and Rush processing option. iVisa.com is not that expensive, it is affordable. You can choose any one option according to your need.
Standard Processing Option: this option will process your application in a standard time and it costs less compared to other options.
Rush Processing Option: this option processes your application a bit faster than the standard option.
Super Rush Processing Option: it is the fastest processing option available with iVisa.com.
WILL MY INFORMATION BE SAFE?
Yes, your information will be safe with us. It is our highest priority. Your information is secured and backed up by security software and our professional team. So you need not worry. It is very safe to apply with iVisa.com.
FROM WHERE DO I GET MORE INFORMATION?
For more information on Lithuania ETIAS for citizens of the United Arab Emirates, you can visit iVisa.com's web page. Our customer service agents are available 24/7. You can contact them if you need help. They will guide you and help you resolve any issues.