Security is one of the main concerns in the travel industry. Countries are taking various measures to improve their border security and reduce the risk associated with travel. The European Union has also planned to implement ETIAS by the end of 2022. It is to regulate and track travelers from countries that don't require a visa to enter the Schengen Region. Once it is set into motion then visitors from visa-exempt countries are required to register with ETIAS to enter Lithuania. It is a visa waiver program aiming to enhance border security. Get your Lithuania ETIAS visa waiver processed with iVisa.com.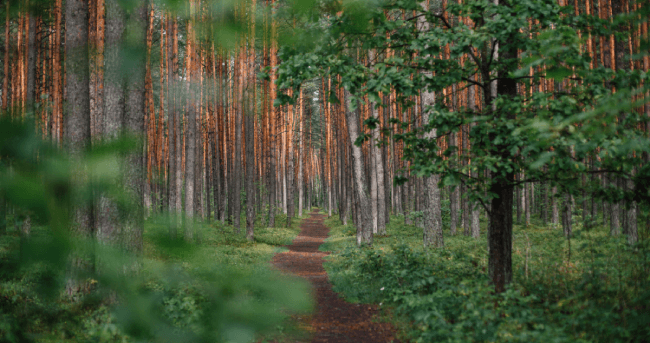 If you're a frequent visitor of Lithuania then read this article completely to know more about the upcoming travel regulations. Click here to get more detailed information about the validity of the Lithuania ETIAS.
Frequently Asked Questions
WHAT IS THE USE OF LITHUANIA ETIAS?
ETIAS stands for European Travel Information and Authorization System. It is an electronic visa waiver system designed by the European Union to improve its border security within the Schengen region as a whole. It will come into effect by the end of 2022. It collects the information from visitors who have visa-free entry into Lithuania and checks whether they are safe to travel across the Schengen area. It is designed to safeguard residents and visitors alike. Click here to get your visa waiver document with iVisa.com. Read on to discover more about the Lithuania ETIAS validity.
WHAT IS THE VALIDITY OF THE LITHUANIA ETIAS VISA WAIVER?
The Lithuania ETIAS visa waiver has a validity of 3 years. If you're planning to enter Lithuania in the future then register with ETIAS to get your travel Authorization. It can be used countless times as multiple entries are possible. If you are traveling to other countries in the Schengen area, then you don't need to reapply for the travel document. ETIAS is accepted and acknowledged across the different countries in the Schengen zone. Click here to get your travel Authorization with iVisa.com.
IS LITHUANIA ETIAS VISA WAIVER A SUBSTITUTE FOR A VISA?
No, it's not a substitute for a visa. It's an electronic visa waiver program for visitors who are from a visa-exempt country. The requirement of a visa depends on your nationality. If you are from a country that doesn't require a visa to enter Lithuania then you need to register with ETIAS for travel Authorization. If you want to extend your stay for more than 90 days then you need to apply for a visa. The Lithuania ETIAS validity doesn't cover you for more than 90 days in the country. Get your visa processed much faster thanks to the different processing speeds offered by iVisa.com.
WHAT IS THE PROCESSING TIME AND COST WITH IVISA.COM?
Apply with iVisa.com to get your travel documents delivered much faster. iVisa.com has three processing options:
Standard Processing Option: it is the basic option available to get your travel documents at an affordable price.
Rush Processing Option: The waiting is much less compared to the previous option but it is a bit more expensive.
Super Rush Processing Option: it is the most expensive option as it offers the fastest delivery of your travel document.
Choose an option that suits your travel preferences. Click here to continue with your application. Your Lithuania ETIAS validity starts from the date of issue.
WHAT ARE THE STEPS TO COMPLETE THE APPLICATION FORM WITH IVISA.COM?
Completing the application form is a simple and efficient task with iVisa.com. Just follow these three steps:
First, fill the application form and choose a processing option
Second, cross-check for any errors and check everything is correct then pay the application fee through credit/debit card or PayPal.
Third, upload a scan of your passport and other required documents if necessary.
If you feel stuck at any of these steps, or want to discuss the Lithuania ETIAS validity, feel free to contact our customer support team.
WHAT ARE THE DOCUMENTS REQUIRED?
Applying for travel documents through iVisa.com is a simple and efficient process because the forms are easy to understand and each step is clearly explained.
To fill in the application form just gather the following items:
A valid passport, to get your details to complete the process.
Email address, the travel documents, and the update will be delivered to your email address.
Method of payment, you can use a credit/debit card or PayPal
Let us know if you have more queries about Lithuania ETIAS validity.
IS IT SAFE TO USE THE SERVICES OF IVISA.COM?
Yes, iVisa.com is a highly secure website. The information given is encrypted and stored safely. It is processed with advanced software and skilled professionals.
Check out our client review section.
WHERE TO LOOK FOR MORE INFORMATION?
You can find more information on Lithuanian ETIAS on iVisa.com. Click here to get personal assistance if you have any unresolved issues or questions about Lithuania ETIAS validity. We are available 24/7 at your service.
Start your application with iVisa.com.