Have you ever wanted to travel but you only have a limited time to take a break? I suggest you put Luxembourg at the top of your list for your next vacation. Luxembourg may not be as famous as Paris and Greece as a tourist destination, but it certainly is a wonderful place to visit regardless. As small a country as it is, you can surely tour all of its beautiful spots and be able to discover their history within a short period of time.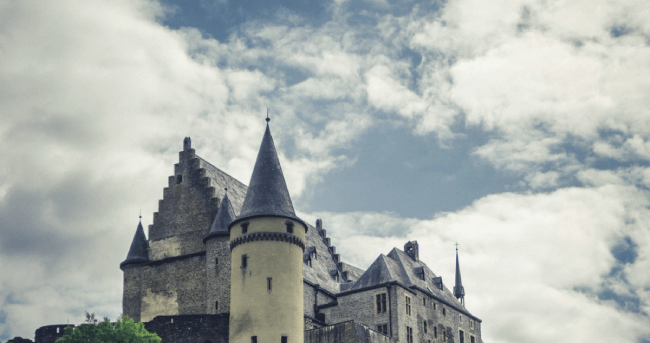 The European Commission introduced an IT system that grants travel authorization for travelers from countries enjoying visa exemption privileges from countries in the Schengen Area. This system is called European Travel Information and Authorization System or ETIAS.
From 2022 onwards, Grenadians are obliged to get a Luxembourg ETIAS for citizens of Grenada to gain entry into countries in the Schengen Area including Luxembourg.
Frequently Asked Questions
Why is it necessary to get an ETIAS?
ETIAS authorizations like the Luxembourg ETIAS for citizens of Grenada are granted to travelers who pass a stringent vetting process designed to identify those who present little to no security risk to the countries of the Schengen Area. The ETIAS was created to strengthen border management protocols that aim to reduce risks and threats towards public safety.
How long is the validity of Luxembourg ETIAS?
Luxembourg ETIAS for citizens of Grenada can be used for up to 3 years on the condition that the linked passport is still valid. When the passport used in the application expires before the three years are up, the linked authorization expires as well and you will need to apply for a new one with a new passport.
Citizens of Grenada can stay in Luxembourg and other countries in the Schengen Area with an approved ETIAS for an aggregate of 90 days which are counted within any period of 180 consecutive days.
How many countries can I utilize the ETIAS?
You can use the ETIAS when entering all 26 states of the Schengen Area namely Netherlands, Austria, Czech Republic, Spain, Denmark, Finland, Poland, France, Greece, Luxembourg, Hungary, Italy, Liechtenstein, Latvia, Iceland, Lithuania, Malta, Germany, Norway, Portugal, Estonia, Slovakia, Slovenia, Sweden, Switzerland, and Belgium.
Your initial destination must be the country selected on the ETIAS application form or you will not be allowed to enter. When using the Luxembourg ETIAS for citizens of Grenada, the country you should enter first is Luxembourg.
What do you need to have when applying for an ETIAS?
Obtaining a Luxembourg ETIAS for citizens of Grenada is quick and simple if you use iVisa.com. You just need to complete the application form - which you can do in a matter of minutes - and make sure that you have the following on hand:
A valid passport where most of the information on the [ETIAS application] form comes from. You may also need to submit a digital copy of portions of the document.
An active email address will be where we will deliver your approved ETIAS.
Payment options for settling the fees. Payment is flexible since any credit/debit card or PayPal account is acceptable.
I have more questions to ask, where can I best reach you?
We are available for you around the clock. Do not hesitate to contact our customer care team through a chat app on our website. Or you can drop a message with your inquiries via email at help@ivisa.com.
How safe is iVisa.com for use in my ETIAS application?
Choose iVisa.com to make your application for the ETIAS go more smoothly. The application form can be completed in a few minutes. And we communicate with the embassy for you so all you have to do is pay for the transaction and wait for the approved ETIAS.
Our customer's convenience is our success. Check out their reviews here.
Get your Luxembourg ETIAS for citizens of Grenada at iVisa.com.