Luxembourg is a small European country with big values as it claims to be the country with the best quality of life standards in the world, this added to the fact that it is also the country where the minimum wage is the highest on the planet along with its level of security makes this small country a place of great proportions.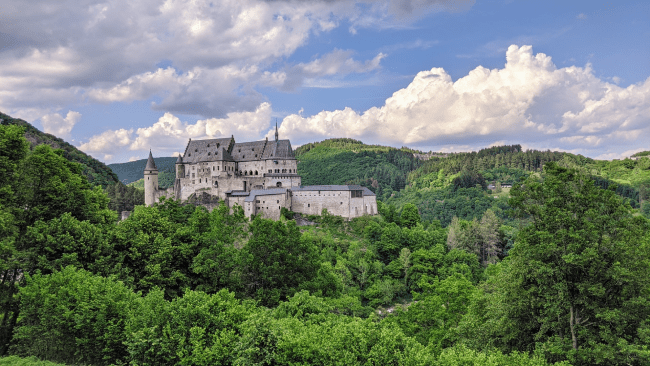 While the country has no visa restrictions for people coming from countries in the Schengen zone, if you want to travel to Luxembourg as a citizen of Paraguay, you need to apply for the Luxembourg ETIAS for Citizens of Paraguay Here you will find the most up-to-date and complete information you need in order to help you get through the process of getting your Luxembourg ETIAS Authorization.
As a citizen of the country of Paraguay, you will need a Luxembourg ETIAS Authorization to enter Luxembourg. Whether you are traveling for business purposes or holidays, this documentation is strictly required to enter this country. So that's why at iVisa.com we can help you complete, process, and receive your Luxembourg ETIAS for Citizens of Paraguay
We are pleased to assist you with applying for the Luxembourg ETIAS for Citizens of Paraguay so that this country will welcome you in the best way.
Now you will get the complete information about how to continue. Please follow the instructions. iVisa.com is strongly committed to give you the best service and support that you need during this process.
Get started on your application now.
Frequently asked questions
Which Documents do I require to apply?
To apply for Luxembourg ETIAS Authorization you will need the following documents:
A valid passport that has at least 6 months of validation.
Your email address for you to obtain your Visa.
Your professional photo iVisa.com professional service can help you to get one.
Valid Payment options like Debit/Credit card to pay fees.
What are the processing times and prices?
Standard processing time: Most affordable option - longest processing time.
Rush processing time Mid-priced, and faster processing of your ETIAS.
Super Rush processing time Highest price for the fastest delivery option.
Is it secure to use iVisa.com to arrange my Luxembourg ETIAS Authorization?
Yes, it is secure to use iVisa.com as your service provider. You can trust your data with us and be assured. You can check our reviews and get to know the quality of work we do for our customers.
I have more questions, where can I find more information?
You can always contact our customer service agents for any further questions or doubts. We are available 24/7 to answer any additional questions, guidance or any doubts. We appreciate the value of preferring iVisa.com and that is why we attempt to make you feel in good hands.
iVisa.com Recommends
Luxembourg is one of the most privileged countries in Europe, its official languages are Luxembourgish, French and German. The country is governed by a unitary parliamentary constitutional monarchy. Luxembourg has one of the top life quality standards in the world while being one of the smallest countries in the world. Its quality of life can be appreciated while walking through its quiet cobblestone streets decorated with palaces and transport systems with the latest technology. Luxembourg also is very rich in traditions, every Whit Tuesday around 10,000 men, women, and children gather in the city of Echternach in honor of seventh-century monk St Willibrord to take part in Europe's largest traditional dancing procession, an event which has been awarded UNESCO World Heritage status.
The privileges offered by Luxembourg are innumerable, and to emphasize it is one of the world's major financial and business centers and tax havens. Luxembourg, a small country with the qualities of a giant, is open with a large variety of opportunities and adventures to enjoy.