Luxembourg is one of those countries that is generally overlooked by other countries better known for its tourist appeals, such as France, Italy, Spain, or Germany. However, Luxembourg is also full of charm and history, boasting historical buildings that are considered World Heritage.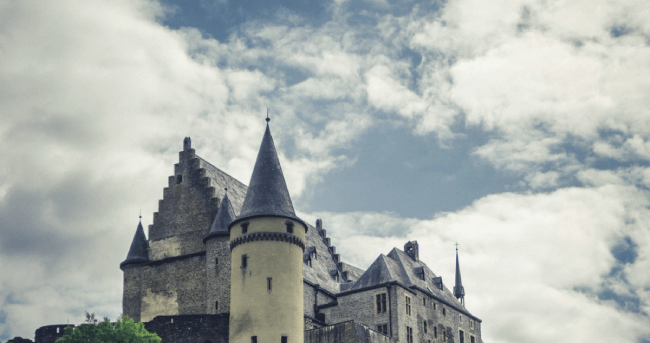 To get to know the second smallest country in Europe up close, you will need the ETIAS if you intend to travel from the year 2022. The European Travel Information Authorization System (ETIAS) will come into action between the middle and the end of 2022, so every citizen from Serbia should have this document ready before starting your trip to Luxembourg.
To embark on the preparations to obtain your authorization, you can apply for the ETIAS through iVisa.com services.
Frequently Asked Questions
How do I know if I need a visa or the Luxembourg ETIAS?
The ETIAS is a travel authorization for citizens of any of the 62 countries who currently do not need a visa to enter the Schengen zone. This permit, which is valid for three years, or until the passport used for the application expires, can only be used for tourist reasons, business trips, medical treatment, or transit. With the ETIAS, you will have a maximum stay of 90 days in 180 days. If you intend to settle for work or study in Luxembourg or some other Schengen country, then it is best to apply for a visa.
Do I need insurance to apply for the Luxembourg ETIAS?
No. Having health insurance is not a requirement to apply for the ETIAS, however, it is recommended that you have travel insurance that can cover you for the days you are enjoying your holidays in Luxembourg. Medical costs can be expensive, especially in Luxemburg, where the standard of living is high, so it is best to have insurance as a precaution.
What requirements do I need to apply for the Luxembourg ETIAS?
When you use the services of iVisa.com to apply, the process will be faster and simpler, only needing your collaboration by providing the following requirements.
Serbian valid travel document (passport) so we can have your contact info for the application.
Current email address where we will send you the ETIAS once it is approved.
Online payment using your debit/credit card or Paypal.
What are the processing times and costs for the Luxembourg ETIAS?
With iVisa.com, you will have the advantage of having three different offers of processing time so that you can choose the best one for you to get your Luxembourg ETIAS:
Standard processing time: This option allows you to save more money during the entire process.
Rush processing time: You won't have to wait too long, although the price might be slightly higher.
Super Rush processing time: This is the fastest option since you will only have to wait a couple of hours to get your ETIAS. Premium price, but still affordable.
How can I process my application through iVisa.com?
This step is the easiest part of the whole process because it is the part in which, after having your help filling in your data, we take care of the application entirely for you. Once you apply with us, you can relax and have the confidence that you are in the hands of professionals who will make the process of applying for your ETIAS efficient, fast, and successful.
The data with which we will need your help are the following:
First: Complete the online questionnaire with your information and choose the processing time you prefer.
Second: Double-check that all the information is correct and then complete the payment of the fee.
Third: Upload the scanned documents that are required and submit them along with the questionnaire.
Remember that you can always reach out to our customer service executives for help.
How secure is applying through iVisa.com?
Our modern platform guarantees that all the information you provide for your application process is kept secure in our interface. In addition, our team of professionals is oriented to take care of your privacy. In our reviews, you can see how the experience of other clients has been.
Can I get more information on iVisa.com?
And it is! On our website, you will find all the information you need on our blog, in the frequently asked questions section, and with our customer service agents.