Do you plan to visit Luxembourg? If so, you'll need a Luxembourg Schengen Visa. Schengen Visas can be applied for through a government agency or online. Schengen Visas should be obtained from consulates if they are being issued by a government entity. Start your application with iVisa.com and get more details about the Luxembourg Schengen Visa for citizens of India.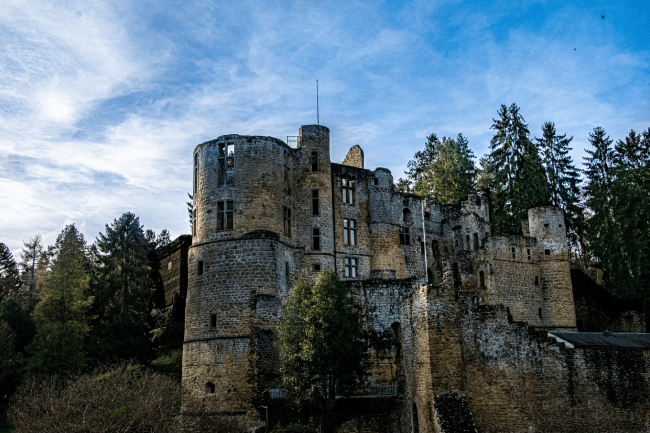 iVisa.com helps Indian citizens get a Luxembourg Schengen visa using their online application. The Schengen Visa application process is fast, secure, and reliable with iVisa.com. You only need a few minutes to complete the iVisa.com application. Whether you are at home or on the go, you can apply for a position without having to leave your comfort zone. Keep on reading this article for more details about the Luxembourg Schengen Visa for citizens of India.
Frequently Asked Questions
Where can I apply for a Luxembourg Schengen visa?
Indian citizens must provide two passport-sized photos and take recent photos when applying for a Schengen Visa. The proper documentation for travel should be in your passport. Your passport should be valid during the time you intend to stay. In addition, you should have travel and medical insurance, and you should provide proof of your accommodation and the purpose of your visit. If you choose to complete the application process online, iVisa.com will provide you with a much faster and safer solution.
What is the maximum period of time I can stay in Luxembourg with a Schengen visa?
Depending on the Schengen Visa type that is accompanied by your Schengen Visa and it is issued by the embassy or consulate, you may be able to remain in Luxembourg. Schengen Visas for short stays are most common. You can stay for up to 90 days within 180 days of being granted a Schengen Visa.
Would you please tell me where I can obtain a Schengen visa for Luxembourg?
Luxembourg Schengen Visas can be applied for online or through government agencies. It is best to apply through an embassy or a consulate if you are applying through a government entity. With iVisa.com, you'll get expert guidance as you apply and you can choose an easy route. It is efficient, reliable, and fast.
If I apply through iVisa.com, how long does it take to process a Schengen visa for Luxembourg?
There are three processing options available with iVisa.com.
Standard processing option: Here, you will get the documents processed at a standard rate.
Rush processing option: It is faster than the standard option and a bit more expensive.
Super Rush processing option: If it is urgent, then you should pick this option to process your order. It is the most expensive option among the three.
What are the procedures for applying for a Luxembourg visa with iVisa.com?
iVisa.com application process for Schengen visas entails the following steps:
First: Fill in the application form and choose your processing time
Second: Verify and cross check the information. Pay the application fee using a credit/debit card.
Third: Upload your passport scan. To complete the form, press the "SUBMIT" button.
Is iVisa.com reliable to apply for the Schengen visa?
You can apply for a visa on iVisa.com with confidence. With security software backing it up, this firm has a great deal of experience. The application for a Luxembourg Schengen Visa can be completed online with iVisa.com as our team provides top-notch support.
If I need assistance with the application process, what should I do?
You are welcome to contact us with any questions or for any help. Our customer service representatives are available to assist you. If there is a problem with your information, one of our agents will contact you to provide further information. You can find more information about the Visa for Luxembourg Schengen for nationals of India through iVisa.com website.
iVisa.com Recommends
The country of Luxembourg has a charming combination of ancient and modern elements, as well as a sense of simplicity and luxurious lifestyle. In addition to its vibrant and rich cultural landscape, Luxembourg offers companies a multicultural perspective. The capital is rich in history, culture, art, as well as natural landscapes. There are several activities you can do to experience the city's spirit. In addition to offering an array of interactive cultural events and programmed activities, the museum's collection also includes photographs, postcards, ceramics, topographical models, pieces that showcase urban development, and daily life-related items.
This outstanding piece of contemporary architecture houses world-class conductors, soloists, and orchestras from all over the world at the Luxembourg Philharmonic Orchestra concert hall. It is a true representation of the city's multicultural character. As one of the best concert halls in Europe, its quality acoustics and collaboration with notable musical personalities have made it one of the most successful venues in the continent. In the city center was the Passarelle, connecting the new railway station with the city center. If you find yourself in the city, be sure to stop by the Passerelle, also known as the Old Bridge - even if just for the opportunity to take some fantastic pictures.