Visa Policy for Luxembourg
In order to travel to Luxembourg, travelers must apply for, submit and be approved for a Luxembourg visa according to the Luxembourg visa policy. The Luxembourg visa policy states that in order to enter, remain within or leave Luxembourg, you must have the Luxembourg visa.
If a traveler is looking to apply for the Luxembourg Visa, certain details must be provided in order for the visa to be submitted, processed and approved. A visa application will be deemed finished and will be reviewed and approved by officials if the following details are given; the country from which the passport was applied for and issued, the length that the traveler is thinking of staying in Luxembourg and why the traveler is coming to the country.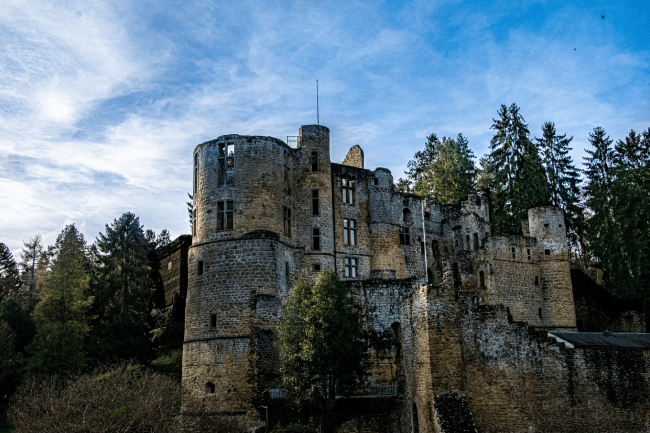 The Luxembourg government implemented the Luxembourg visa and it is provided to nationals of countries all over the world that are not visa exempt. Implementing this visa has allowed travelers to explore Luxembourg for tourism purposes as well as business purposes and the traveler in possession of a visa for Luxembourg is able to stay in Luxembourg for up to 90 days Per Entry.
The Luxembourg visa is part of the Schengen Agreement which allows travelers the opportunity to visit all of the countries that are located within the Schengen area with just this visa. The Schengen visa allows holders to travel to 27 countries, including Luxembourg.
Travelers can easily apply online for their visa and receive it shortly after. The Luxembourg visa has been made mandatory by the Luxembourg visa policy, once approved, will have to be shown to immigration officials when a traveler arrives at the port of entry to Luxembourg. Agreements between Luxembourg and over 150 countries have been reached which provides these exempt countries a visa exemption. Any traveler who holds a passport for one of the exempt countries is able to travel freely without having to submit an application for a visa and have it approved before travel. Luxembourg signed the Schengen Agreement for travel without visas along with 25 other European countries, which share the common Schengen Area visa policy which follows the Luxembourg Visa policy. Follow along with the below information and any questions related to the The Luxembourg Visa policy relates to tourism and short and long term stays within Luxembourg and any questions that a traveler has about this visa will be answered.
Tourist Visa Policy for Luxembourg
There is currently 1 visa that is used as part of the Luxembourg Visa policy for tourism purposes. Travelers who want to visit Luxembourg, that do not have a passport that is granted visa exemption from the Luxembourg Visa policy must obtain the permission of the Luxembourg government before arriving at any port of entry and trying to cross the border into the country.
For more information about the Luxembourg Visa policy, continue to read the below information.
Luxembourg Visa
The Luxembourg Visa is available for citizens of over 150 countries across the Schengen area as well as all over the world. If a certain country is not exempt for which a traveler holds a passport, then the traveler will be required to apply for and be approved for, the Luxembourg Visa according to the Luxembourg Visa policy before visiting the country. The traveler must provide proof of a Luxembourg Visa to follow the rules of the Luxembourg Visa policy.
This visa permits a single entry into Luxembourg and mandates that the passport holder have 6 months validity left on their passport before the expiration date.
The maximum stay for a traveler that is allowed by the Luxembourg Visa policy in Luxembourg when in possession of the Luxembourg Visa is 90 days per entry. The visa is valid for one single entry. If a traveler wants to enter the country more than one time, the traveler may apply for a multiple entry Luxembourg Visa according to the Luxembourg Visa policy.
In order to obtain a Luxembourg Visa, you must:
Have an original signed passport with 6 months or more validity
Airline Confirmation
Proof of Accommodation
Invitation Letter (if applicable)
Proof of accommodation must be shown to border officials in order to obtain a visa. The dates in this document MUST match the travel dates that have been selected in the application. This is a requirement that is required by the Luxembourg government in order for them to issue a visa.
To apply for the Luxembourg Visa, it is required that a traveler complete an online application form, which is simple to complete. Applicants can finish the form in a few minutes.
When a traveler is filling out this application, it will be mandatory to give personal details to assist the government of Luxembourg to make their decision on whether to approve this visa application. The information needed will be the travelers name and date of birth, as well as passport information including issue date, names as per passport, date of expiry and country of origin and a valid email address in order to receive your approved visa.
All of the Schengen area
Antigua and Barbuda
Argentina
Australia
Bahamas
Barbados
Brazil
Canada
Costa Rica
Chile
Colombia
Dominica
El Salvador
Federal States of Micronesia
Georgia
Grenada
Guatemala
Honduras
Hong Kong
Iceland
Israel
Japan
Kiribati
Macau
Macedonia
Malaysia
Marshall Islands
Mauritius
Mexico
Moldova
Monaco
New Zealand
Nicaragua
Palau
Panama
Paraguay
Peru
Republic of Cyprus
Saint Kitts and Nevis
Saint Lucia
Saint Vincent and the Grenadines
Samoa
San Marino
Seychelles
Singapore
Solomon Islands
South Korea
Taiwan
Timor-Leste
Tonga
Trinidad and Tobago
Tuvalu
United Arab Emirates
United Kingdom
United States
Uruguay
Vanuatu
Vatican City
Venezuela
Learn More About the Luxembourg visa or Apply Here
Other Visa Information for Luxembourg
Some important information that a traveler should know when they give their application to the Luxembourg government and after it is received and granted and they present it at the port of entry to border officers.
If you are traveling to Luxembourg for business purposes, you must apply for a business visa.