Known as the only duchy in the world today, Luxemburg presents an oceanic climate with the classic contrast of cold winters and summers clients. The country has its borders marked by France, Belgium, and Germany, three nations that are part of the Schengen zone, giving you visa-free access to any of them.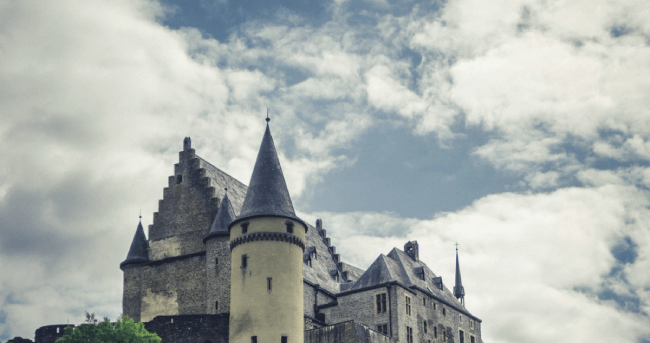 Although you do not need a visa to visit Luxemburg, or its neighboring countries, from 2022, a new authorization system called ETIAS will be implemented. Although to date and throughout 2021, every citizen of Saint Vincent will be able to travel to the Schengen zone without a visa, after the following year, it will be a requirement that they carry the new travel authorization.
So that you can safely travel to Luxemburg from 2022, you can apply for the ETIAS through iVisa.com services.
Frequently Asked Questions
Is there anything I need to consider before applying for the Luxemburg ETIAS?
To begin with, Vincentians can apply online, and passengers must have an e-passport that can be read by a machine. With the Luxemburg ETIAS, you can reach the Schengen zone by air, land, or sea. Your purpose of visit must be tourist, business, medical treatment, or transit, in case you have to make a stopover in Luxembourg or another Schengen country. Applicants under 18 or over 70 will obtain the ETIAS at no cost.
How about any advice before my Luxembourg ETIAS application?
Probably one of the best tips would be to apply a couple of days before your trip. In this way, you can obtain your ETIAS and have the peace of mind of having all the requirements before traveling. In case your Luxembourg ETIAS is denied, you can appeal your case and reapply or apply for a visitor visa. Remember that the ETIAS is not a guarantee of entry into Europe. It depends on the final decision of the immigration officer of the country you are arriving in, in this case, from Luxembourg.
What are the requirements to apply for the Luxemburg ETIAS for citizens of Saint Vincent?
To apply for the Luxembourg ETIAS as a citizen of Saint Vincent, you only have to go online to the official site or our website, in case you want us to take care of your application process and follow the steps. The main requirements will be.
Vincentian valid passport.
Email address where you wish to receive the ETIAS.
Proceed with the online payment.
How long will it take me to get the ETIAS and how expensive is it?
The entire process is not expensive, nor long. Especially if you use our services, as we offer three different processing time plans so you can choose the one that best fits your budget, depending on how quickly you need electronic authorization before your trip.
The Standard is the processing time that takes about a week for you to receive your ETIAS. Due to the waiting time, it is the cheapest plan.
The Rush takes less time than the previous processing time, although its price is slightly higher.
The Super Rush is the most expensive of the three, but the result is immediate, receiving its authorization the same day as the online application.
Is it possible to get the ETIAS through iVisa.com?
Of course! It will be a pleasure for us to carry out your application for electronic authorization, as well as to guide you in everything you need before your trip to Luxembourg. To obtain your Luxembourg ETIAS through our services, we need you to complete three steps online.
First step: Complete the iVisa.com application form and choose from the three processing time options we offer.
Second step: After checking that the information does not have any errors, continue with the electronic payment process.
Third step: Send the application form along with the requested documents and wait to receive your ETIAS.
Is the application process safe with iVisa.com?
Absolutely! Our modern platform, managed by our professional team of specialists, is designed to ensure that the application process is secure by keeping your information protected and private. We invite you to read our reviews so that you feel more confident in our services.
Is there any more information available?
And it is! Our website is full of information on our blog, frequently asked question section, and through our customer service agents.