As of today, coronavirus has definitely changed the way we do many things. Travel is no exception. Canadian citizens that need to travel to Macao SAR must truthfully declare their health condition when they arrive.
In an effort to stop the spreading of COVID-19 in their community, Macao recently started implementing the "Macao Health Code" which can also serve as a health declaration. However, you can also process a health declaration online through iVisa.com. The process is easy, fast, and reliable.
So, if you're a Canadian interested in visiting Macao during the COVID-19 pandemic, keep on reading, you're in the right place.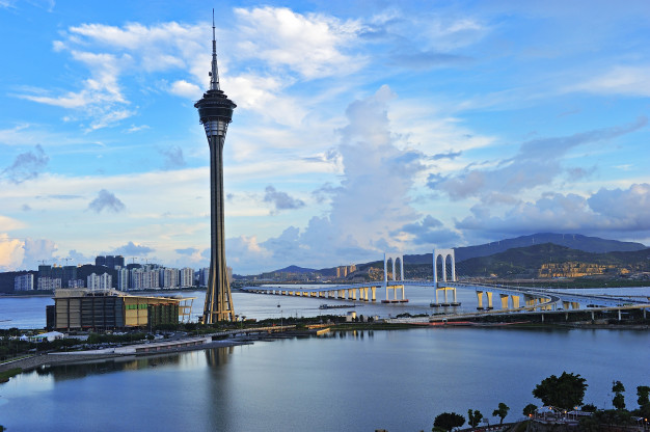 Frequently Asked Questions (FAQs)
WHAT DO CANADIAN CITIZENS NEED TO ENTER MACAO DURING THE COVID-19 PANDEMIC?
Canadians traveling to Macao SAR during coronavirus must truthfully declare their health condition once they arrive at the airport. Even though the Macao Health Code can be used as a health declaration, you can also process a digital one with iVisa before you travel, to simply show it at the port of entry.
DO CANADIAN CITIZENS NEED A VISA TO ENTER THE MACAO SAR GOVERNMENT DURING COVID-19 PANDEMIC?
No, they don't. Canadian passport holders are allowed to enter Macao for business or tourism during the COVID-19 pandemic without the need for a visa. You will need a visa if you are planning to stay for more than 30 days. Canadians will also need a health declaration to enter Macao during coronavirus.
WHAT IS A MACAO HEALTH CODE?
It's a legal and official document created by The Macao authorities. Designed to stop the spread of COVID-19 in the country. By this document, you will have to declare your health status and your travel history of the last 14 days before your travel. Once you do that, the authorities will check your data and issue a Health Code with a color. Visitors with the green color will be allowed to enter Macao while travelers with the red Code won't be permitted to enter the country. iVisa in its effort to simplify the process designed this simple form, so you can travel safely with no problem. Click here to obtain your health declaration with iVisa.
WHAT DOCUMENTS DO AMERICAN CITIZENS NEED TO ENTER MACAO DURING CORONAVIRUS?
American citizens will need a passport that's valid for one month past their intended period of stay to get stamped in and out at the beginning and end of their trip. Sufficient funds to support their visit without having to work, evidence of return transportation, and a health declaration upon arrival. You can also request a digital health declaration with iVisa.
HOW CAN CANADIANS GET A HEALTH DECLARATION ONLINE TO ENTER MACAO?
Thinking of your convenience and protection, iVisa created an easy way for Canadian travelers to digitally request a health declaration from the comfort of their own place. Whether you're using a desktop computer, laptop, or smartphone, our expert review team will handle your submission and help you with the health declaration, which will be sent to your email address as a QR code. After you do this, you will only need to show it to Macao port authorities when you arrive. Process your health declaration online with iVisa.com.
HOW DOES IVISA'S APPLICATION PROCESS TO OBTAIN MY HEALTH MACAO CODE WORK?
iVisa can process any travel document including this health document and the best part is that they make it easier. You just need to follow three basic steps to get your document with iVisa. Check them here:
First you have to apply Here and then complete the form by answering some questions. Indicate your actual health condition and also you have to choose a time of processing. iVisa provides three options, select the one of your preference.
Second you need to review carefully the information you provided to us. Keep in mind that once you submit the application form you won't be allowed to do any modification. So please ensure all the info is correct. If you feel that you need assistance while answering the questions, do not hesitate in calling us just click here we are available 24/7 and we'll be glad to guide you. After you completed the form you just need to make the payment. It is also online, we accept credit and debit cards, if you prefer a PayPal, it is also accepted.
Third upload a passport scan and any document required if it's necessary. After you submit your form we will take care of the rest. Once the Macao authorities issue your document we will send it to you by email. Fast and simple! You just need to worry about your trip, iVisa does all the bureaucratic processes.
WHAT ARE THE PRICES AND PROCESSING TIMES?
iVisa has available three processing times that vary their prices according to how fast you want your document. Please check here the options.
Standard: USD 20.00 - 3 days.

Rush: USD 30.00 - 2 days.

Super Rush: USD 55.00 - 24 hours.
ARE THERE PENALTIES FOR CANADIANS WHO DON'T PROVIDE A HEALTH DECLARATION TO ENTER MACAO?
Yes, there are. The penalty for violation is a prison term for up to 6 months or a day-fine for up to 60 days. Please note that the health authorities of Macao will take the required means to end situations that threaten the individual or collective health of visitors and residents.
HOW LONG ARE ELECTRONIC HEALTH DECLARATIONS VALID FOR?
Health Declarations are personal and valid for only one day.
HOW LONG CAN CANADIANS STAY IN MACAO DURING CORONAVIRUS?
Canadian citizens entering Macao during coronavirus are allowed to stay for up to 30 days. However, if you're planning to study or work in Macao during the COVID-19 pandemic, you will need to apply for a work or study visa before you travel. For more information, contact your nearest Macao SAR Embassy or Consulate before arrival.
In conclusion, all Canadian citizens must have a health declaration to enter Macao during coronavirus. However, this does not have to be a problem if you process a digital health declaration from the comfort of your home with iVisa.com. The process is simple, fast, and 100% reliable. Our expert team will thoroughly review your application and will send the QR code to your email so you can easily show it at the airport.
IS IT SAFE TO GET MY MACAO HEALTH CODE WITH IVISA'S SERVICES?
Sure it is! In iVisa, we protect our systems and your information with a high technology so do not worry, any information will be leaked. We count with the assistance of the best professionals in document processing so they use your information with a strict confidentiality. Apply with iVisa! You can read what our clients comment about us here.
IF I NEED MORE INFORMATION ABOUT THIS MACAO HEALTH CODE?
In case you need more information or have any query please click here and one of our customer agents will help you by phone or chat. We are available 24/7. You can also send us an email to help@ivisa.com if you prefer.
Request an online health declaration with iVisa here.