By now, you should know that COVID-19 changed the way we travel forever. Countries are taking serious measures that guarantee the protection of both their residents and visitants.
Certainly, the Macao Sar Government is no exception. In order to ensure the safety of all travelers, Macao created the The Macao Health Code which is a health declaration that all visitants must deliver at the moment of their arrival.
This means you will need to truthfully declare your health condition to comply with their Law on the Prevention and Control of Infectious Diseases.
Even though the Macao Health Code can serve a health declaration upon arrival, you can also process a health declaration online with iVisa here.
So, if you're visiting Macao withing the next 3 months, keep on reading to get the most up to date information about the The Macao Health Code and what you need to get one online.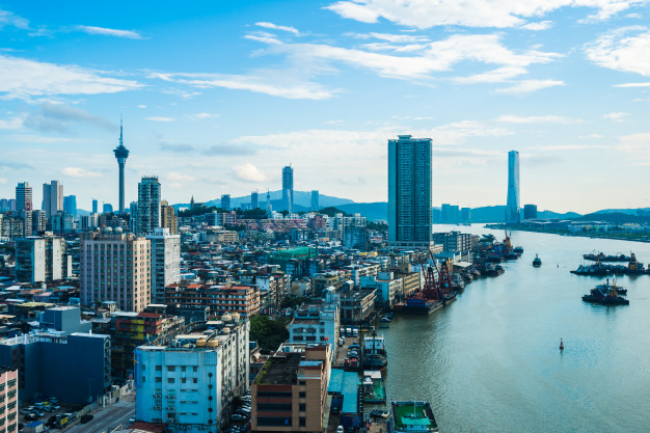 FREQUENTLY ASKED QUESTIONS (FAQs)
WHAT IS A MACAO HEALTH CODE?
A Macao Health Code is an official document created by The Macao SAR Government to limit the spread of COVID-19 within their community. You will have to declare your health condition and your travel history, meaning where you've been within the last 14 days prior to your trip. Once you truthfully declare your health condition, the Macao authorities will examine your information and issue a Health Code with a color. If you get the green color, you will be allowed entry to Macao, if you get the red color, then you won't be allowed to enter the country. To simplify these steps, iVisa has designed an easy and reliable system for you to process a digital health declaration before your trip, so you only have to show it to Macao authorities when you arrive. Click here to request your Macao Health Code online.
WHAT INFORMATION DOES THE MACAO HEALTH CODE REQUIRE?
All visitors must fill out a form with their personal information and answer a few questions about symptoms, COVID-19-patient contact history, and travel history within the last 14 days.
WHAT WILL MY INFORMATION BE USED FOR IF I TAKE THE MACAO HEALTH CODE AT THE AIRPORT?
The personal information that you provide will be used by Macao's Health Bureau for the objective of stopping the occurrence or spread of COVID-19 in Macao. This information can be disclosed to other departments or important parties for the same reason.
CAN I GET A MACAO HEALTH CODE ONLINE?
Yes. Thinking of its customers iVisa has created a very simple process to get your digital health declaration from the comfort of your own home. Once it's done, we'll send you the document as a QR code directly to your email.
HOW IS THE APPLICATION PROCESS TO GET A MACAO HEALTH CODE ONLINE WITH IVISA?
First you will need to apply here and fill out a form by answering a few questions. No worries! We'll only require some basic info and ask you to indicate your current health condition. After that, you will select the processing time that best suits your travel needs.
Second Here, you'll only need to double-check the information you provided. Please remember that once you submit the application form no modifications can be performed. If you need further assistance while filling the form just contact us at any time, we are available for you 24/7. After you've completed this form, please proceed with the online payment. You can do via Paypal or with a credit or debit card.
Third Finally, please upload your passport scan and any other document we may require. Then, just submit your form and we'll take care of the rest! Once your health code is issued by the Macao Government, we will send it to your email as a QR code. Easy-Peasy, right?
WHAT ARE THE PROCESSING TIMES AND FEES?
iVisa has three different processing times that vary the final price. Here are the options, choose the one of your preference:
Standard Processing Time: USD 20.00 - 3 days

Rush Processing Time: USD 30.00 - 2 days

Super Rush Processing Time: USD 55.00 - 24 hours
HOW SAFE IS IVISA TO GET MY MACAO HEALTH CODE ONLINE?
The process is extremely safe. We have an expert review team who will take care of your application in order to provide you with the best possible service. You can read what our customers have to say about us here.
WHERE CAN I FIND MORE INFORMATION ABOUT THE MACAO HEALTH CODE?
If you have further questions that need to be answered, you can click here to contact one of our agents. Don't forget we are available 24/7! You can reach us by chat, phone or by emailing help@ivisa.com
Now that's clear what kind of information the Macao Health Code requires during coronavirus, get your Macao Health Code with iVisa from the comfort of your home today. Getting it directly at Macao's port of entry may be intricate and a little confusing but with iVisa, the process is simple, fast, and reliable.