Malaysia is a great destination in Asia for many reasons. Great weather, beautiful destinations, exotic food. Now, most travelers from around the world can enjoy the benefits of the electronic visa process to visit this country. No the visa to Malaysia can be obtained online. You can complete your application from the comfort of your home. All you need is a device with an internet connection.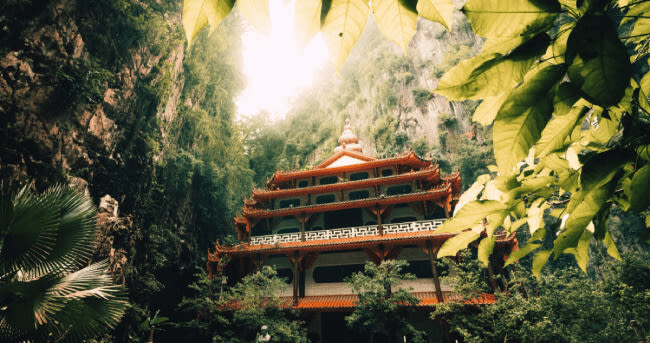 Frequently Asked Questions (FAQs)
Can I apply for an eVisa?
The answer will depend on your nationality. You can check if you are eligible for an eVisa using our Visa Checker, just put in your country of origin, choose Malaysia as your destination and the information you need will display in seconds.
IMPORTANT: Depending on your nationality, you will have different types of visas available. This blog is specifically about the Malaysia Tourist eVisa.
What is the Malaysia Tourist eVisa?
The Malaysia Tourist eVisa is an official electronic paper that permits entry into and travel within Malaysia.
How long can I remain in Malaysia with the eVisa?
Tourists wishing to visit Malaysia, can do so for a maximum of 30 days Per Entry (for each entry they make with a ''multiple entry'' visa type.)
All visits are strictly limited to business or tourism, which means you CANNOT work nor get employment.
What are the documents required to apply?
These are the documents we will need for your application:
Applicant Photo

Passport Personal Details Scan

Last Page of Passport (if applicable)

Birth Certificate of Minor (if applicable)

Proof of Residence (if applicable)

Airline Confirmation

Return Ticket

Proof of Accommodation

Most recent 3 months bank statements (if applicable)

Bank Statement (if applicable)

Cover Letter (if applicable)

Invitation Letter (if applicable)

Minor Consent Letter (if applicable)

Supporting Document (if applicable)

Host's ID (if applicable)

Travel Itinerary (if applicable)

Previous Malaysia Visa or Visa Pass to Bangladesh (if applicable)
Note: Extra documents can be required from the Government. If that is your case, we will send you an email message to inform you about the eVisa.
How long time can I use the eVisa to travel to Malaysia?
You have 90 days after issued to enter Malaysia.
What are the processing times and prices?
With eVisa, you will have three alternatives. You only need to choose which one os the best for you. Here are the options:
Standard processing (6 Business Days) - USD 96.99.

Rush processing (4 Business Days) - USD 142.99.

Super rush processing (2 Business Days) - USD 174.99.
Click here to start your application.
How long does it take to apply for a Malaysia eVisa?
Less than 10 minutes. That is the time that will take you to fill in the application form and that's all! iVisa will take care of the rest.
How can I apply for a Malaysia eVisa?
The application we offer its applicants is really simple and fast. You need to follow these three easy steps:
1. Complete the form with your details. Then, choose the processing time from the options we mentioned before.
2. Make a double-check of the info provided in the first step and make the payment.
3. Answer a short questionnaire and upload the documents.
Click here to start. After you are done, submit your form and wait for your visa to arrive. In case you need assistance filling out your application, iVisa has a fantastic support service that you can call 24/7.
What would happen if minors wants to go to Malaysia too?
If you have a minor under 18 years old, then he/she will need to apply along with at least one of his/her parents. They must also present a scanned copy of their birth certificate. This document is necessary because it will confirm the relationship of the parent and the child.
How can I apply for my family or friends?
If you wish to travel with friends or family, then you can apply for them as long as they obviously have the same requirements asked before. Remember that this is important in order to proceed properly with their tourist cards. In case of just adding one person, then you can do it only selecting 'Add new applicant' in the application form and complete it with their information.
What does a Malaysia eVisa look like?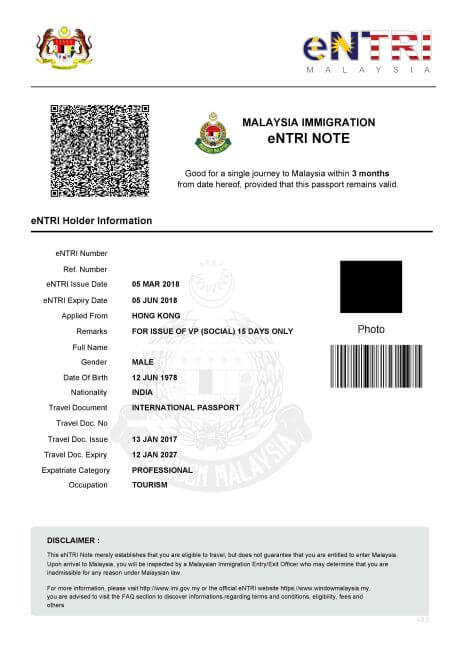 If I made a mistake in my application, what can I do?
You will need to contact our customer service team as soon as possible to assist you.
Is it safe to use iVisa to get my Malaysia eVisa?
We have a reliable service. The information you provide will not be filtered on the Internet, as we have specialized data centers that protect our customers' accounts. Our service proposes to satisfy our clients and making possible the trip of their dreams to new countries. You can click here and find all the positive comments we have received from our customers.
I have more questions, where can I find more info?
For faster reply to your questions, click here and start chatting with one of our customer service representatives. You can also find more info and FAQs here.