Electronic visas are now more and more accessible, and there are a lot of countries that issue one. Malaysia is one of those countries, and while there are maybe just some nationalities that can apply at the moment, inevitably the list will become lengthened shortly. This is the reason why we have decided to implement a list of frequently asked questions and answers that will help you to know a little more about what you need to do before traveling to Malaysia.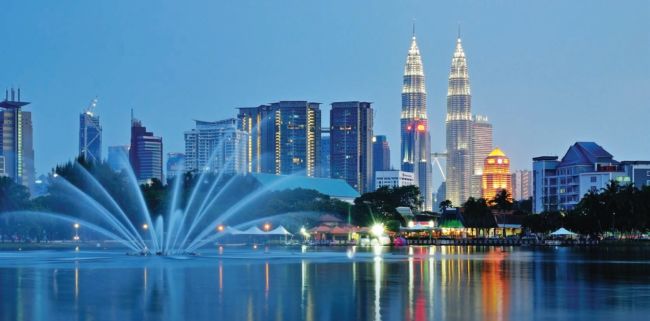 Frequently Asked Questions (FAQs)
As a Bhutanese national, do I need a visa?
All nationals from this country are required to obtain the Tourist eVisa to travel to Malaysia. If you want to see the requirements detailed, please enter here.
What is a Malaysia Tourist eVisa?
The electronic visa issue for tourism reasons is necessary to obtain because this document will allow you to enter Malaysia and travel within the country without any problem.
Does the Malaysia eVisa has a limit of validity?
If you get the eVisa, then you will have 90 days after issued to visit the country with a Single Entry. Once you enter Malaysia, you will be available to stay inside and join this country for 30 days Per Entry.
Is it required to present any document to apply?
If you find that you are qualified for a Malaysia eVisa, you can go on and apply online using the services of iVisa. However, Bhutanese will need to provide a few things to help them get started:
Passport – with a minimum validity of 6-months.

Passport photo – it must have a good quality and also meet all the measures of the best passport photo.

Scan of your passport's main page – the scan must be a correct one, including all the page of the applicant's info.

Roundtrip ticket - eVisa only allows you to have a roundtrip flight.

Travel plan - paper where you details the places you will be visiting in Malaysia.

Proof of accommodation – a hotel confirmation or letter from a host.

Birth certificates – in case your children want to travel with you.

Email address – we will use the email address as a connection between you and us. There we will send you all the updates of the status of your eVisa and in case we required more documents, we will inform you in that way.

Modes of payment – online payments with credit/debit card, and if you have a PayPal account, you can use that too.
How much does it cost and how long does it take?
We have three types of visa processing times. All have a specific price so it is accessible to all customers. Here we explain the cost and benefit of each one:
Standard processing – your application will be processed within 6 Business Days, and it will cost you USD $73.99.

Rush processing – it is favorable for you, because it only takes 4 Business Days to process and receive your eVisa. The total cost is USD $104.99.

Super Rush processing – for emergency cases where you need the eVisa ASAP then this alternative fits you super good. In 2 Business Days we process the eVisa, but with a higher price of USD $139.99.
How does the eVisa work?
From 2016, many tourists were able to start getting their visas online. This was thanks to the government of this country, which decided to launch this new system in that year. The process works from start to finish and is guaranteed. All the visas are official, so you don't have to worry about it. You only need to gather the documents required by the Government, upload them to the online page, make the payment for the visa and send the application. After a couple of days, you will receive the eVisa by email and that is it!
How much time should I invest in my application form?
The Malaysia eVisa is really easy and should take you less than 10 minutes.
How is the online processing for the eVisa application?
The application for this eVisa has simply three steps:
Fill out the form with your general data on our website and choose the type of processing time you wish to obtain for the visa application.
Then you have to make the respective payment and check that all your details are correct and complete.
Finally you will need to answer a questionnaire and upload a photo along with the other documents required for this type of visa. Remember that in some cases, the applicant will have to upload additional documents.
Click here to start. After you are done, submit your form and wait for your visa to arrive. For assistance, just click here and connect with one of our customer service representatives.
What comes after I submit my application?
You will receive your Malaysia eVisa by email. No need to deal with the embassy. We do it for you so you don't lose valuable time.
Are there any restrictions or special requirements for minor children applying for the Tourist eVisa?
Every minor who wants to travel to Malaysia, must apply with one of their parents and send a scan of their birth certificate.
How can I apply for my family or friends?
You just need to have all the required documents (you can see above in this article) and apply here introducing her/his info. For applications of more than 1 relative, then just gather their documents, complete the form, and to add more people you need to click on ''Add new applicant'' and fill the application form with their info.
Does having an eVisa to Malaysia guarantee entry into the country?
No. The approval of the Malaysian eVisa does NOT guarantee the applicant the right to enter Malaysia. It will be at the discretion of a Malaysia Immigration Officer at the point of entry into Malaysia.
Will you inform me if my eVisa was approved?
Yes, we will do that. Once the Government answer our request for your eVisa, we will email you their response.
What can I do if I make a mistake in my application?
You must contact our customer service representatives by chat to assist you and give you a solution.
Is iVisa a safe place to process my eVisa?
We have a reliable service. The information you provide will not be filtered on the Internet, as we have specialized data centers that protect our customers' accounts. Our service proposes to satisfy our clients and making possible the trip of their dreams to new countries. You can click here and find all the positive comments we have received from our customers.
I have more unresolved questions, where can I find more info?
If you want to contact us now and quickly, you can click here and start a personalized chat with our customer service team. In our website, you can also find a reference phone number to contact us. For more FAQs you can go here.