Chinese passport holders interested in international travel have many questions about going abroad. One of the most commonly asked questions is if they will need a visa to travel to a certain country. While some countries allow visitors to enter without a visa, others do require Chinese citizens to have a visa to enter. To learn more about the process of getting a visa, regulations regarding visas and answers to other frequently asked questions read on.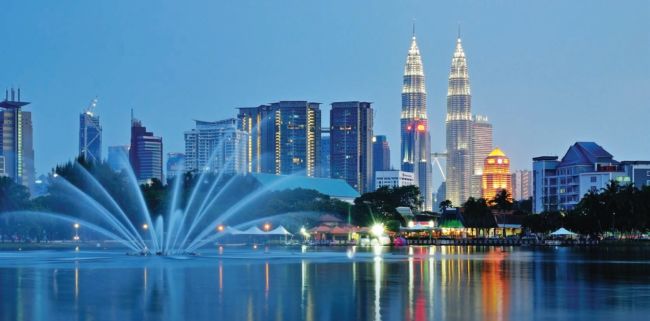 Frequently Asked Questions (FAQs)
What is an eVisa?
eVisa stands for electronic visa. This means that you can make the application of the visa online and get it from the comfort of your home at your own convenience.
Do Chinese passport holders need a Visa to enter Malaysia?
Yes. Chinese citizens require to apply to this visa to enter Malaysia. There are some requirements you need to keep in mind if you wish to acquire a visa before your trip to Malaysia. Understanding these requirements before your journey significantly reduces the risk of running into trouble abroad.
How long can Chinese stay in Malaysia with an eVisa?
Chinese visitors will be able to enter Malaysia for only 30 days Per Entry. It also grants Single Entry.
Do I need to present any documents for the Tourist eVisa?
In order to submit your application, you will need to provide the following:
Applicant Photo

Passport Personal Details Scan

Last Page of Passport (if applicable)

Birth Certificate of Minor (if applicable)

Proof of Residence (if applicable)

Airline Confirmation

Return Ticket

Proof of Accommodation

Most recent 3 months bank statements (if applicable)

Bank Statement (if applicable)

Cover Letter (if applicable)

Invitation Letter (if applicable)

Minor Consent Letter (if applicable)

Supporting Document (if applicable)

Host's ID (if applicable)

Travel Itinerary (if applicable)

Previous Malaysia Visa or Visa Pass to Bangladesh (if applicable)
IMPORTANT: If the government requests additional documents, we will contact you by email so you can provide them.
What is the duration of the Malaysia eVisa?
This document has a validity of 90 days after issued.
How much does the visa cost and how long should I wait to get it?
We have three types of visa processing times. All have a specific price so it is accessible to all customers. Here we explain the cost and benefit of each one:
Standard processing – USD 70.49 The application is completed within 6 Business Days.

Rush processing – USD 111.99 The process and obtention of the visa will be receiving during 4 Business Days.

Super rush processing – USD 145.99 The main characteristic of this type of process is the speed on obtaining the visa, because you get it in less than 2 Business Days.
NOTE: The service fees are included in all the prices aforementioned.
Click here and start now!
Does it take a long time to apply for a Malaysia eVisa online?
No, it does not. It takes just 10 minutes. You only need to fill out the application form, and then we take care of the rest!
In what way can I apply for an eVisa?
There is a simple way to do it: enter our website and fill in an application form. The application for this eVisa has only three parts:
Fill out the form with your general data on our iVisa website and choose the type of processing time you wish to obtain for the visa application.

Then you have to make the respective payment and check that all your details are correct and complete.

Finally you will need to answer a questionnaire and upload a photo along with the other documents required for this type of eVisa. Remember that in some cases, the applicant will have to upload additional documents.
Click in this button and start your application now! After the submission, just wait for your eVisa. If you have any trouble while applying, please contact our support service at any time.
What do I have to do after I submit my form?
You do not need to do anything, because we will work on everything. When the order is completed, we send you the Malaysia eVisa via email. This means you will not have to contact the embassy, nor go to an office.
What documents should I have with me when I arrive in Malaysia?
These additional documents must be presented when you arrive at the immigration area:
Your eVISA/eNTRI printout.

Enough funds (Cash/ Travellers Cheque/Debit or Credit Cards) to cover expenses during your stay in Malaysia.

Return flight ticket.

Accommodation Proof (Invitation letter/Hotel Booking/Airbnb booking, Booking.com Confirmation, etc).
Which entry & exit checkpoint am I allowed to enter Malaysia eVisa?
You can use any entry/exit checkpoint with the eVisa.
How reliable is it to use your services?
The information you provide will not be filtered on the Internet, as we have specialized data centers that protect our customers' accounts. Our service proposes to satisfy our clients and making possible the trip of their dreams to new countries. You can click here. and find all the positive comments we have received from our customers.
If I am still not clear on the information, where can I make additional inquiries?
If you want to contact us now and quickly, you can click here and start a personalized chat with our customer service team. In our website, you can also find a reference phone number to contact us.