Evisas have become more readily accessible. Most countries, including Malaysia have been issuing one. Although only few nationalities can apply at the moment, the list will be lengthened inevitably. At this point, only citizens of Bhutan, Bangladesh, China, India, Montenegro, Myanmar, Nepal, Pakistan, Serbia, and Sri Lanka have access to a Malaysia evisa. Other nationalities still need to go to an embassy for their visa.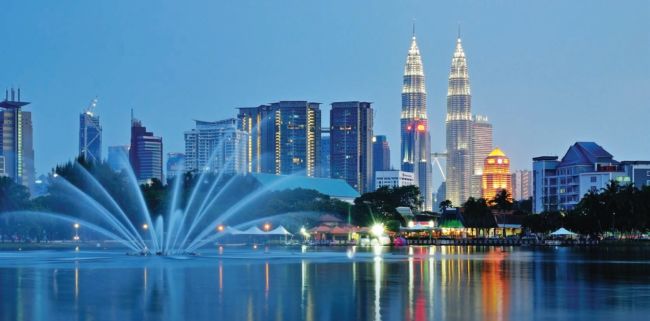 One thing that needs to be addressed is that there are two types of documents that will allow Montenegrin to apply online. First to be discussed is the evisa, then the Malaysia eNTRI (electronic travel registration and information.) The latter has been made to help tourism which allows a 15-day stay period for all travelers which can only be obtained by people who hold an Indian or Chinese passport.
What are the needed documents?
You can start applying online using iVisa's services once you are qualified for a Malaysia evisa. Montenegrin just need to provide a few things to help them get started. Here is what you need to provide:
Passport – Montenegrin needs a passport to apply for a Malaysia evisa. If you already have a passport, you need to make sure that it keeps its validity for at least another 6 months from your date of arrival in Malaysia.

A passport photo – there are criteria that your photo has to meet all the criteria for a passport photo (white background, no face gestures, etc.)

A copy of your passport's main page – that is where all the information is located.

Return flight ticket with e-ticket number – this requirement applies only to Indian citizens.

Travel itinerary

Proof of accommodation – a hotel confirmation or letter from a host should be more than enough.

Birth certificates for minors – only if you travel with your minor children.

E-mail address – iVisa will send you a copy of your visa via e-mail in PDF format, so make sure that you insert a valid address.

Means of payment – you can use a credit or a debit card, and if you have a PayPal account, you can use that too.
Processing time and visa fees
The visa amount depends on two things: the type of the visa and the processing time. As for the latter, iVisa have come up with three amazing options that can satisfy every Montenegrin need and pocket. They are as follows:
Standard processing – choosing this option means that your application will be processed within three business days. For $65.70, it is the cheapest option you have for a 30-day visa.

Rush processing – for $95.70, your visa will be ready within just 2 business days.

Super Rush processing – if you want your application to be processed within just one business day due to urgent matters, you can choose this option. As you can expect, this is the most expensive processing time. You will be billed $115.70.
The cost of a 14-day visa is a bit cheaper. If Montenegrin chooses the eNTRI, they will be charged $46.50, $76.50, and $96.50 respectively. However, the processing time is shorter as well. Montenegrin application will be processed within 24 hours, 12 hours, and 1 hour respectively.
The application process is quite simple. Montenegrin should be done with it in less than 20 minutes, and if you need any help with it, iVisa provides excellent support. The three steps of the form are easy to accomplished, and you should have no issues with it.
The Malaysia evisa is valid for 90 days from date of issue, and Montenegrin can stay in Malaysia for maximum 30 days. The eNTRI allows only 15 days. Both types allow a single entry. However, remember that the Malaysia eNTRI is accepted only selected points of entry. You can find the list on iVisa's website. If you choose another point of entry, you need to get a consular visa.