Malaysia is one of the greatest destinations in Asia for many reasons. Great weather, beautiful destinations, exotic food, and other more things. There are also specific places that most tourists wish to visit, once they arrive in Malaysia. However, how do I know if I need to process a visa before planning my whole trip to this country? Thanks to a new system the Government of Malaysia introduced some years ago, now a lot of travelers from different countries, including Nepal, can enjoy the benefits of obtaining an electronic visa to visit this country.
Remember that there are two types of documents that will allow Nepalese citizens to apply online.
Do you still have doubts about the Malaysia eVisa for Nepalese? Then we invite you to keep reading this blog post.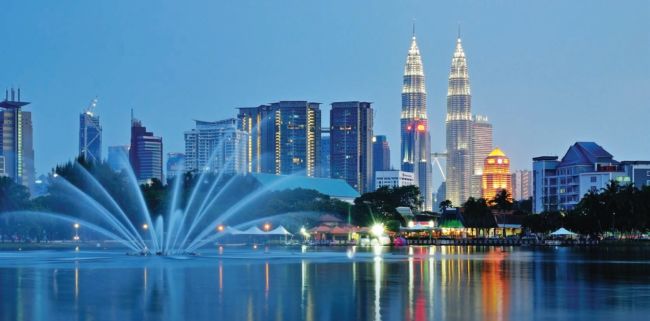 Frequently Asked Questions / FAQs
What documents do you need?
The Government of Malaysia usually requests these documents because they need to know whether the visitor has the necessary means to enforce his/her travel. After we have submitted your application with the government site, they may contact us and request additional documents. This will depend on each applicant's situation and not on their nationality. Below is the description of each document you will need to send to us:
Passport – with a validity of 6 months from your date of arrival in Malaysia.

A passport photo – it must meet all the required standards of a correct passport photo.

A copy of your passport's main page – the information page where your photo appears.

Roundtrip ticket flight – from Myanmar to Malaysia and Malaysia to Myanmar. It does not need to be a direct flight, you can have stops in other airports, but it must be a roundtrip ticket confirmation.

Travel itinerary – a paper that describes the places you will be going during your visit to Malaysia.

Proof of accommodation – it can be a hotel booking or host invitation letter from Malaysia.

Birth certificates for minors – in case your children want to go to Malaysia too.

Email address – send us one you use all time, because we will send you the notifications of your eVisa there.

Means of payment – online payments accepted: credit/debit cards and Paypal.
Processing time and visa fees
We have three kinds of processing time with prices that fit the customers' pockets. Remember to select one of the options below before sending us your application:
Standard processing (6 Business Days) - USD 77.99.

Rush processing (4 Business Days) - USD 109.99.

Super Rush processing (2 Business Days) - USD 143.99.
The application process is super simple. Nepalese people can accomplish it under 10 minutes. The three steps are easy to accomplish, and you should have no issues with it. Conveniently, iVisa also provides an excellent support service.
From the date of issue, the Malaysia eVisa is valid for 90 days after issued. Nepalese citizens are allowed in Malaysia for maximum 30 days Per Entry for a Single Entry.
Keep in mind also that the Malaysia eNTRI is accepted only in selected points of entry. You can find the list on iVisa's website. You need to get a consular visa if you choose another point of entry.