It is now more convenient to acquire eVisas than ever. A lot of countries, including Malaysia, are already issuing one. However, only citizens of Bhutan, Bangladesh, China, India, Montenegro, Serbian citizens, Nepal, Pakistan, Serbia, and Sri Lanka are qualified to get an eVisa, new countries will be added to the list eventually. For those cases where the applicant has another nationality, they will need to go to the Embassy directly and apply with them. Luckily, if you are Serbian, you can apply online with us.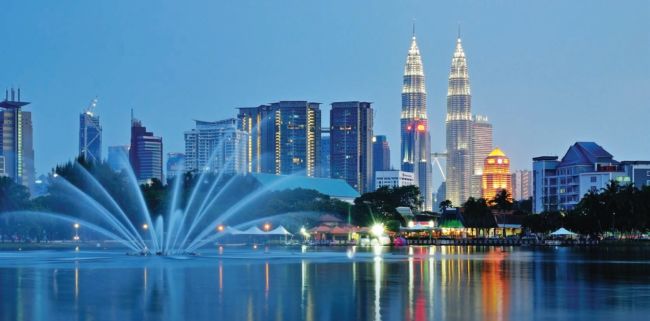 Frequently Asked Questions (FAQs)
Do Serbian passport holders need a Visa to enter Malaysia?
Yes. Serbians will need a visa to enter Malaysia. You can check requirements here.
How long can Serbian visitors stay in Malaysia with an eVisa?
Serbians will be able to remain in Malaysia for 30 days Per Entry with a Single Entry.
What do I need to apply for a Malaysian Tourist eVisa?
The Government of Malaysia usually requests these documents because they need to know whether the visitor has the necessary means to enforce his/her travel. After we have submitted your application with the government site, they may contact us and request additional documents. This will depend on each applicant's situation and NOT on their nationality. Below is the description of each document you will need to send to us:
Passport
A passport photo
A copy of your passport's main page
Return flight ticket
Travel itinerary
Proof of accommodation
Birth certificates for minors
Email address
Accepted payments
The email address you will provide us, has to be one you use frequently because we will send you the updates of your eVisa there. The payments are made online, so please keep in mind before applying, this information.
How long is the Malaysia eVisa valid?
This visa is valid for 90 days after issued.
Can you give me the cost of the eVisa?
We have three kinds of processing time with prices that fit the customers' pockets. Remember to select one of the options below before sending us your application:
Standard processing (6 Business Days) - USD 71.99.

Rush processing (4 Business Days) - USD 131.99.

Super Rush processing (2 Business Days) -USD 164.99.
Click here to start your application.
How long does it take to apply for a Malaysia eVisa?
Since you just need to fill in the online form, it is only required less than 10 minutes of your time.
How can I send my eVisa request?
The application for this visa is really easy. It has only three steps:
Complete the form with your details. Then, choose the processing time from the options we mentioned before.
Make a double-check of the info provided in the first step and make the payment.
Answer a short questionnaire and upload the documents.
Do not waste more time and start your plan for your next trip to Malaysia here. Call our support service, if you need extra assistance at any time.
When I finish submitting my form online, what do I do next?
Once the application is done, you will receive the Malaysia eVisa by email. No need to deal with the embassy.
If I make a mistake while filling the form, what can I do?
You have to check carefully your information and spell before submitting your application, but even so, mistakes are always possible. Contact us now and call our customer support representatives.
Are you a trusted service?
We provide maximum safety for your personal data, confidentiality, and we invest a lot in the security of our database. Your personal information could not be safer.
I have more unresolved questions, where can I find more info?
For a faster resolution click here and start chatting with one of our customer service representatives. Alternatively, you can find more info and FAQs here.