For explorers who are wanting to travel to Malaysia, you will want to consider a visa to travel around and in Malaysia.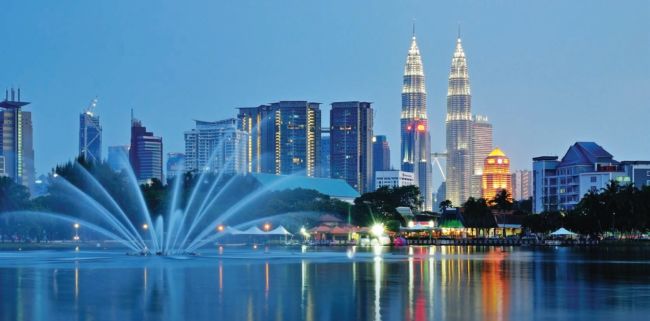 Only certain country citizens are allowed to apply for an e-Visa online. So if you're from Bangladesh, Bhutan, China, India, Montenegro, Myanmar, Nepal, Pakistan, Serbia or Sri Lanka, then you can apply for a Tourist e-Visa.
The eNTRI visa is a temporary visa available for residents of India and China only and requires at three-month "cooling off" period between eNTRI applications.
Malaysia by Flights & Free Transit Pass for 5 Days
For example, citizens of Ethiopia can only fly into Malaysia by air only. You are not allowed to cross into Malaysia any other way. The best decision for those flying in from Ethiopia is to take advantage of their free public transit pass. It is valid for up to 120 hours from your arrival in Malaysia. That is up to 5 days of travel!
So, if you fly in from Ethiopia into Malaysia or are just passing through, you want to fly into Kuala Lumpur International Airport since that is the only airport that will give you this free 120-hour transit pass for free. Another restriction is that you must be flying with Air Asia or Malaysia Airlines. Any other airline or arrival airport, and you will have to purchase these options.
Also, be sure you know you need a Yellow Fever Vaccination certificate ready to show immigration officials. A lot of travelers from Africa are now required by the government of Malaysia to have proof you have had the Yellow Fever vaccination, also known as the International Certificate of Vaccination. Without this, you may not be allowed to enter the country and your e-Visa may not work.
Visa-Free Countries, eNTRI, e-Visa, Transit
As of now, Indian and Chinese citizens can access the eNTRI pass for Malaysia. This eNTRI pass will give visitors up to 15 days to visit and see Malaysia, so it is better than the free transit pass.
Many countries, around 60 to 65, can get up to 90 days in Malaysia without needing to apply for a visa, including the United States, Japan, and Australia.
Over 90 countries can stay in Malaysia for up to 30 days without needing a visa including countries such as Mexico, Russia, and Uganda.
iVisa works day and night to not only provide you with amazing service, but new e-Visa opportunities. Let us deal with the government officials while you spend your hard-earned time enjoying your life.
Have a safe journey, and we hope you enjoy Malaysia.