Malta is a Mediterranean country that, despite its size, always fascinates tourists thanks to its beautiful beaches and its ancient history. For this reason, the government of this country has implemented some necessary regulations to maintain active tourism despite the crisis caused by COVID-19.
Following the protocols recommended by the WHO, the Maltese government launched the Malta Travel Declaration which you can receive online. It is a document that allows you to enter this country while COVID-19 is still present.
You can learn how citizens of Spain Can Enter Malta During Coronavirus by reading the information below. With those FAQs, you'll be informed about the requirements, the processing times, and also all the steps required to complete the application form.
Since you can get your Malta Travel Declaration with an online application form, you could take advantage of the one that iVisa.com created because it won't make you spend too much time. To apply with iVisa.com you only need an electronic device with an Internet connection!
Note: Since July 25th, 2022 the Malta Travel Declaration is optional for travelers, not mandatory.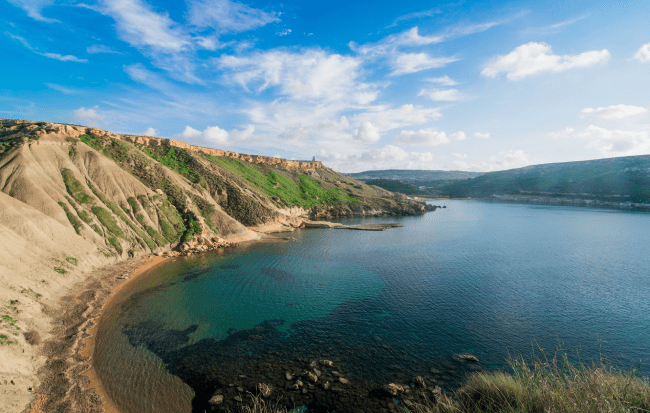 Frequently Asked Questions / FAQs about the Malta Travel Declaration
Do I need a COVID vaccine or vaccination certificate to enter Malta?
No! Nowadays, it is not necessary to present a vaccination certificate to enter Malta. Remember that this information can change rapidly and is highly dependent on the overall pandemic situation, so we recommend that you keep up to date.
Do I need to take a COVID-19 test before traveling to Malta?
No, currently, there are no covid testing requirements to follow in Malta.
Do I have to quarantine when I get to Malta?
Quarantine requirements: There are no quarantine requirements.
What is Malta Travel Declaration?
The COVID-19 pandemic brought about a crisis that nobody expected, and that's why some countries designed special requirements so that the foreign citizens can continue to enter them without risking anyone's health. Malta was part of these countries because the Public Health office of Malta launched the Malta Travel Declaration, an online travel document that permits you to visit the country while the COVID-19 continues.
All foreign travelers must apply for this document, including citizens from Spain, which is a visa-exempt country.
The Malta Travel Declaration is important because it allows immigration managers to have more reliable administration of the entry of tourists in the territory.
Don't forget that this requirement is also necessary for Maltese nationals that have been traveling abroad recently.
Do the citizens of Spain need a Travel Declaration to visit Malta?
Yes, Spanish citizens need the Travel Declaration to enter Malta. Spain is a country that doesn't need a visa to enter Malta, but it's still necessary to get a Travel Declaration if you're a Spanish and you want to enter Maltese territory.
The superintendent of Public Health for Malta was very clear when saying that any foreign traveler wishing to enter Malta would need to complete the Travel Declaration before landing at the airport. There are no exceptions.
You could need other documents if you're a foreign citizen living in Spain and you want to enter Malta. If that's your situation, then you can use Visa Checker Tool to check what documents could be necessary. To use this tool, just pick your country of origin and leave 'Malta' as the destination in the drag-down menu.
What are the requirements to get this document?
iVisa.com's application form is effortless and it's also a real time saver. But like other online processes, it calls for a shortlist of requirements to apply favorably.
Firstly, you have to take the COVID-19 test. Keep in mind that in the Travel Declaration Form you must state that you didn't get positive results in the test.
The rest is the easiest part:
A passport with 6-months of validity minimum.
An email address to obtain the travel declaration.
A credit/debit card or a PayPal account for payments.
You should also remember that false information on the declaration will be taken as a criminal act, so always check your personal details, and don't forget to take the COVID-19 test. Do not offer false test results.
What are the processing options and prices with iVisa.com?
When you apply with iVisa.com's form you can choose one of the following processing options and avoid wasting time. Each option that you'll see below has a different price depending on how fast you need to receive the document.
If you want your declaration as soon as possible, then you'll need to pay the highest price. Also, keep in mind that these prices have the Government's fee included.
Standard Procedure options (

24 hours

): This option is the least expensive (

USD 24.49

), but it is also the slowest.
Rush Procedure options (

8 hours

): When applying with the Rush procedure, you get your document faster but only because you pay more than before (

USD 46.49

).
Super Rush Procedure options (

4 hours

): This is the most expensive option (

USD 67.99

) because you can get your document as fast as needed.
How can I apply with the iVisa.com application form?
Using iVisa.com's application form isn't difficult because you just need to follow this easy-to-understand 3-step process:
First, give your basic details to the application form and choose the processing time according to how soon you want to obtain the travel declaration.
Second, double-check the spelling of the information you gave in step one and continue with the payment part.
Third, attach the documents iVisa.com requests carefully so that you can finish the 3-step process.
You can click on the 'submit' button once you finish this process if you want to receive your confirmation email shortly! Click here to start now.
Keep in touch with iVisa.com's customer service if you need help.
How much time do I need to apply for my Malta Travel Declaration?
Applying for your document using iVisa.com's online form will make you ready in 20 minutes. You could even be ready in fewer minutes if you don't find any discomfort while answering the questions in the form. Just keep in mind that there's no hurry, take all the time you want to answer the questions.
Is it safe to use iVisa.com's application form?
Don't worry if you feel a bit unsure about safety when applying online because that's normal. That's why we always emphasize that you can obtain the Malta Travel Declaration safely with our trustworthy system. iVisa.com has a strong security platform that won't set your personal information in danger.
The most important part of our company is our clients! Therefore, we have gained thousands of good reviews in this section, because we always work hard for their happiness!
I still have other questions about this document, where can I get more info?
It's true that the Malta Travel Declaration is very new, so there might be more information coming in the future. However, don't forget that you can contact iVisa.com's customer service if you have questions. You can also receive other useful advice on iVisa.com's blog.