Tourism has decreased in many countries due to the crisis that COVID-19 has brought, but the good thing about all this is that it hasn't been eternal, and from now on it's possible to travel to various territories if the necessary protocols are followed correctly. One example is Malta, a country that allows you to enter as long as you apply for the Malta Travel Declaration, an online travel authorization that permits you to enter the country while the COVID-19 lasts.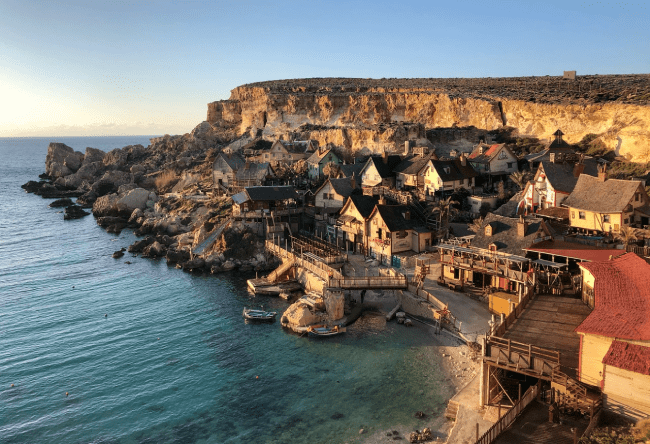 We have prepared this article with valuable information for you to learn how the citizens of Germany Can Enter Malta During Coronavirus. With the FAQs below you'll learn what requirements you need to apply and also how much time you'll have to wait to receive the Travel Declaration.
Keep in mind that it's possible to apply with the service that iVisa.com offers, which is very affordable and it avoids you wasting time. In the following FAQs, you'll also learn more about this service.
Frequently Asked Questions / FAQs
Do I need a COVID vaccine or vaccination certificate to enter Malta?
Yes, Malta has been taking steps to restore travel within its borders. In order to enter Malta, you'll need to display your COVID vaccine passport or vaccination certificate. Approved vaccines are Pfizer, AstraZeneca, Moderna, Janssen. Since information may change quickly, we advise you to follow up on the latest Malta travel updates and/or contact your local embassy.
The current list of COVID-19 vaccination certificates recognized by the Superintendent of Public Health are:
The Official Maltese vaccination certificate 
The EU Digital COVID vaccination certificate, issued by EU, EEA and non-EU countries connected to the EUDCC  ​gateway
The United Kingdom NHS (paper or digital) Coronavirus (COVID-19) Vaccination Certificate
The UAE Vaccine certificate issued by the Dubai Health Authorities with a readable QR Code
The Turkish Vaccine certificate of full course of vaccination ​​* The United States CDC COVID-19 Vaccination Record Card. As from 1st August 2021 the United States CDC COVID-19 Vaccination Record Card will need to be verified through a specific app to be acceptable as a valid vaccination certificate​
The Serbian "Digital Green Certificate" with a readable QR Code 
The Gibraltar, Jersey and Guernsey  vaccination certificate
What is a Malta Travel Declaration and why is it important?
The COVID-19 is still an issue in the current days, so you must apply for a Malta Travel Declaration if you want to visit this country. With this declaration, you provide information about your health and you also confirm that you're not COVID-19 positive. This document is obligatory for any foreign traveler, including citizens of visa-exempt nations like Germany.
The COVID-19 is extremely contagious, which is why documents like the Malta Travel Declaration are so useful. With a declaration like this one, immigration officers can properly track the citizens entering the land.
It's important to mention that this document is also necessary for Maltese citizens, but only if these Maltese citizens have been traveling abroad for many months.
Do the citizens of Germany need a Malta Travel Declaration?
Yes, they do. Applying for the Malta Travel Declaration is mandatory if you're a foreign citizen, even if you're from a visa-free country like Germany. The Superintendence of Public Health for Malta declared that anyone wishing to enter Malta would need to apply for this document before arriving at the airport.
Some nationalities that aren't visa-exempt might have to get other documents too, but that's not the case with Germany. However, if you prefer to verify this detail, you can always check our Visa Checker Tool.
We suggest you apply for the Malta Travel Declaration with iVisa.com to avoid issues when arriving at the International airport.
What are the requirements to apply?
Applying with iVisa.com's application form is effortless and it doesn't take too much time. However, in order to complete this process properly, you must offer some documentation first.
The first requirement you need is a COVID-19 test. This is necessary because you'll need to state on the Travel Declaration Form that you're NOT Covid-19 positive.
The following requirements are quite easy, especially if you apply using iVisa.com's form, you'll need:
A passport with at least 6-months of validity.
An email address to obtain the document and also important updates.
A Paypal account or credit/debit card so you can make the payments.
Keep in mind that false information on your declaration will be considered a criminal act. That's why we suggest you take the COVID-19 test and declare everything carefully on your Travel Declaration.
Do I have to quarantine when I get to Malta?
Once you obtain your Malta Health Declaration Forms and show your negative PCR test result, you will not have to quarantine in Malta. However, if you're traveling from Bangladesh, Brazil, India, Nepal, Pakistan, the Philippines or South Africa or are unable to showcase a Covid-19 PCR test result, you'll have to undergo quarantine for 14 days on arrival.
What are the processing options and prices with iVisa.com?
A good advantage of applying with iVisa.com's online form is that you can choose one of the following processing options and save a lot of time and effort. Each option has a different price according to how fast you want to receive your document.
In other words, if you want your document the fastest way possible, you'll have to pay the most expensive price, but that price is still accessible. Keep in mind that these prices include the Government's fee.
Standard Processing Alternative (

24 hours

): It's the least expensive (

USD 0.00

) and it's also the slowest because it's the standard option for anyone who's not in a rush.
Rush Processing Alternative (

8 hours

): For those travelers who want this document faster, this can be an excellent option. The price is more expensive though (

USD 0.00

).
Super Rush Processing Alternative (

4 hours

): With this option you have to pay the most expensive price (

USD 0.00

) but you can receive your document as fast as possible.
How can I apply with iVisa.com?
Using iVisa.com's service quite convenient because you can have your document quickly by simply following these steps:
First, fill in the application form and complete the questionnaire with your basic information. After that, select the processing time you prefer.
Second, verify that the information you offered is well-written and proceed with the payment part carefully.
Third, attach the documents iVisa.com requests to complete the 3-step process.
The next thing to do is to click on the 'submit' button and get your confirmation email instantly! Click here if you're ready to apply.
You can count on iVisa.com's customer service center if you need personal assistance.
How much time do I need to apply for my Malta Travel Declaration?
Completing this online form is possible if you take only 20 minutes of your day. You can be ready in less time if you feel comfortable with the application form, but remember that there's no rush, take all the time you need.
Is it safe to use iVisa.com's online form?
Safety is the main concern on the Internet, especially when using services like this one. That's why we can assure you that you can feel safe when using our service to apply for the Malta Travel Declaration. iVisa.com provides a top-notch security system that won't allow unauthorized access to your personal details.
We always ensure that our clients are the most important part of what we do, and that's why we have thousands of good reviews on this link, showing that we work hard to offer only the best!
I still have other questions about this document, where can I get more info?
The Malta Travel Declaration is a new document, so there's still more information to publish in the upcoming days. Nevertheless, we remind you to contact our customer service if you have questions or doubts. You can also obtain other useful information on iVisa.com's blog.