The current COVID-19 Pandemic severely affected the tourism of some nations like Malta, which is why the government of this country decided to launch some measures to allow the entry of foreign citizens again. From now on, it'll be mandatory to get a Malta Travel Declaration before entering this country. Therefore, if you want to know How Citizens of Italy Can Enter Malta During Coronavirus, then keep reading the information below.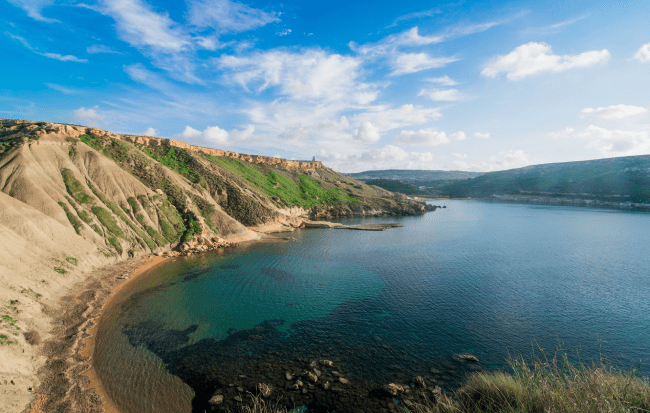 But first, note that applying for the Travel Declaration is not as difficult as it seems, it's actually easier than other documents because the process was designed to facilitate your travel preparations. Plus, you can use an application form created by iVisa.com to avoid long queues at any embassy or long questionnaires that can be tiring. With iVisa.com's method, you'll just need a few minutes to complete an easy-to-use application form and nothing more!
You can learn more about it if you keep reading the following information.
Frequently Asked Questions / FAQs
Do I need a COVID vaccine or vaccination certificate to enter Malta?
Yes, Malta has been taking steps to restore travel within its borders. In order to enter Malta, you'll need to display your COVID vaccine passport or vaccination certificate. Approved vaccines are Pfizer, AstraZeneca, Moderna, Janssen. Since information may change quickly, we advise you to follow up on the latest Malta travel updates and/or contact your local embassy.
The current list of COVID-19 vaccination certificates recognized by the Superintendent of Public Health are:
The Official Maltese vaccination certificate 
The EU Digital COVID vaccination certificate, issued by EU, EEA and non-EU countries connected to the EUDCC  ​gateway
The United Kingdom NHS (paper or digital) Coronavirus (COVID-19) Vaccination Certificate
The UAE Vaccine certificate issued by the Dubai Health Authorities with a readable QR Code
The Turkish Vaccine certificate of full course of vaccination ​​* The United States CDC COVID-19 Vaccination Record Card. As from 1st August 2021 the United States CDC COVID-19 Vaccination Record Card will need to be verified through a specific app to be acceptable as a valid vaccination certificate​
The Serbian "Digital Green Certificate" with a readable QR Code 
The Gibraltar, Jersey and Guernsey  vaccination certificate
What is Malta Travel Declaration?
To visit Malta while the COVID-19 lasts you need a Malta Travel Declaration. This is an official document that authorizes you to visit the country legally without having problems at the airport. This document is mandatory for any foreign citizen, including those from visa-exempt nations like Italy.
The COVID-19 is extremely contagious and that's not a secret to anyone, therefore, it was necessary to have better control of the citizens entering the country. However, this declaration will probably remain beneficial in the future.
What documents do I need to apply for my document?
Rest assured that iVisa.com won't ask you to offer a lot of documents because the system this company has is pretty easy. You just need to provide these:
A valid passport (it shouldn't be expired) and a scanned copy of the information page.
A valid email address where you'll be able to receive the Malta Declaration.
Your Paypal details or debit/credit card to complete the payments.
Another thing that you should prove is that you've been tested for COVID-19 and the results you received were negative. Aside from that, you shouldn't need anything else.
Nevertheless, we remind you that if you've visited countries that aren't part of the EU or the Schengen Zone in the last 14 days (aside from your country of origin), then you'll probably have to complete a 14-day quarantine and you'll also have to state that information on your Travel Declaration.
How much should I wait and pay for the Travel Declaration?
Applying with iVisa.com isn't complicated, but we know that your budget is always important. That's why you'll probably be happy to know that iVisa.com has 3 procedure times with different costs according to your needs and budget. These are your options with iVisa.com:
Standard Procedure Time: With this alternative you won't have to pay too much (

USD 20.00

) and you'll wait for just the necessary time (

24 hours

).
Rush Procedure Time: This option is a bit more expensive (

USD 35.00

), but it's also faster (

8 hours

).
Super Rush Procedure Time: With this alternative you have to pay more than before (

USD 60.00

) but you'll get your document asap (

4 hours

).
Do I have to quarantine when I get to Malta?
Once you obtain your Malta Health Declaration Forms and show your negative PCR test result, you will not have to quarantine in Malta. However, if you're traveling from Bangladesh, Brazil, India, Nepal, Pakistan, the Philippines or South Africa or are unable to showcase a Covid-19 PCR test result, you'll have to undergo quarantine for 14 days on arrival.
How can I apply with iVisa.com's online application form?
One of the best tools to apply online is iVisa.com's application form. When learning how Citizens of Italy Can Enter Malta During Coronavirus, you might see that the Travel Declaration is available only through an electronic process. Therefore, we recommend you use iVisa.com's method because it'll make the electronic process a lot easier and it won't be a headache for you.
First, you have to provide your personal details through the online questionnaire and choose the preferred processing time.
Second, you need to check all the information you gave, including your passport ID, and be sure that the spelling is right. After that, you have to continue to make the payment.
Third, don't forget about the documents required at the beginning like the passport copy, so attach them to the online form and click on 'submit'.
Once you send the application, you'll just need to wait for your Malta Travel Declaration via email inbox and you're ready to prepare for the rest of your trip!
Also, don't forget to contact iVisa.com's customer service center in case of doubts or problems.
How much time will I need to apply?
Applying with iVisa.com's method is quite easy so you could need only 20 minutes to complete the online form. You could finish it even in fewer minutes if you feel very comfortable while completing the process, especially because you can do it at home with your most comfortable electronic device.
How can I use the Malta Travel Declaration?
After you apply with iVisa.com, you'll obtain a PDF file with the Malta Travel Declaration, so it'll be necessary to print it out or download it. Don't forget to take this document with you when landing at the airport because the officers will ask you for it.
Do I need another Travel Declaration for my kids?
Yes, you do. Any children need a Travel Declaration just like any other adult because the Malta Travel Declaration is essential for everyone, so please acknowledge that if you're thinking of visiting this country with your children.
Is it safe to use iVisa.com to apply online?
iVisa.com is a trustworthy and powerful service thanks to its modern security system. Remember that it might be difficult to find other reliable online options to apply for this travel requirement.
We understand that you might feel unsure about our service, which is why we invite you to read our reviews here to see how our clients trust us.
Where can I receive more information about this document?
You can apply here whenever you feel ready, but if you still have doubts or questions about this online process, then don't stress, you can keep in touch with iVisa.com's customer service to obtain personal help. Finally, you can check iVisa.com's website if you want to read other FAQs about this and other important travel papers.