The COVID-19 pandemic has been a global issue and it has affected tourism in many countries, including Malta. Therefore, the head of Public Health for Malta created the Malta Travel Declaration, an online document that allows you to visit the country while the COVID-19 lasts.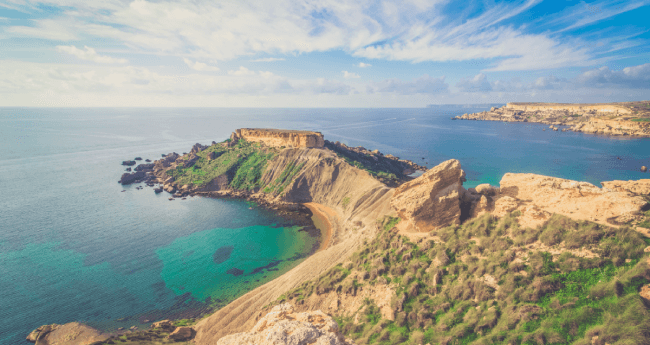 You probably want to know what are the requirements and the steps required to apply for this document and that's why we have prepared this article. In the FAQs below, you'll be able to learn how citizens of the United Kingdom can enter Malta during Coronavirus.
Besides, you should take into account that it's possible to apply with the service offered by iVisa.com, which is accessible and prevents you from wasting time in vain. You can also learn about this process with the information in this article.
Frequently Asked Questions / FAQs
What is the Malta Travel Declaration and why do I need it?
While the COVID-19 lasts, you have to apply for a Malta Travel Declaration in order to visit this country. This document authorizes you to visit Malta legally without any inconvenience. It's mandatory for any foreign citizen, including visa-free nations like the UK.
There's a high risk of contagion with the COVID-19, and that's the main reason why documents like the Malta Travel Declaration have been necessary. With documents like this one, official authorities can control the citizens entering the land.
Another thing to consider is that this requirement is also necessary for Maltese citizens, but only if they've been traveling abroad for several months.
Do the citizens of the UK need a Malta Travel Declaration?
Yes, of course. Every foreign citizen wishing to visit Malta must apply for the Travel Declaration. This was the official statement that the Superintendence of Public Health for Malta made. Some nations that aren't from a Maltese visa-exempt country might need other documents too, but that's not the case with the UK. However, if you want to verify this information, you can always use our Visa Checker Tool.
We recommend you to apply for your Travel Declaration with iVisa.com to avoid any issues at the airport.
What documents do I need to apply?
Using iVisa.com's application form is straightforward and it doesn't consume too much time. But, to complete this process successfully it is necessary to offer some documentation first.
First of all, remember that you should get a COVID-19 test before traveling because you'll need to declare on the Travel Declaration Form that you're NOT Covid-19 positive.
After you get your Covid-19 Test Results, you can proceed and apply with iVisa.com's form by offering the following:
A passport and a scanned copy of the information page (the first page).
A valid email address.
And a Paypal account or your debit/credit card to make the payments.
A false declaration or false information on your declaration will be considered a criminal offense. Therefore, we suggest taking the COVID-19 test and leaving proof of the results in the travel declaration.
You can also take the results with you, even if the authorities don't ask for it. You should have them on hand just in case.
How much does it cost to get the Malta Travel Declaration?
The price is something that can change from time to time depending on the Government's fee and the nationality of each traveler. We can tell you that if you apply using iVisa.com's online form then you'll save a lot of time and money because you'll get your document quite fast for an affordable price.
With iVisa.com, you can choose one of the following processing options. The prices for each option include the Government's fee.
Standard Procedure Alternative (

24 hours

): This is the basic option that you can choose when you're not in a rush because it's the least expensive (

USD 20.00

).
Rush Procedure Alternative (

8 hours

): This is an excellent alternative when you want to receive your document faster. However, the price increases (

USD 35.00

).
Super Rush Procedure Alternative (

4 hours

): By choosing this option you'll have to pay the most expensive price (

USD 60.00

) but you'll get your document the fastest way possible.
How can I apply with iVisa.com?
Applying with iVisa.com's service is an easy task because it allows you to receive your document by following only 3 steps:
First, complete the online questionnaire and select the processing time you fancy.
Second, check that the information you gave is well-written and proceed with the payment part.
Third, upload and attach the scanned copy of your passport and other papers if necessary to finish the 3-step process.
After that, you're ready to click on the 'submit' button and receive your confirmation email quickly! Click on this link if you're ready to apply.
If you want to get personal attention or extra help, you can count on iVisa.com's customer service center.
How much time do I need to apply for the Malta Travel Declaration?
You can complete this online form in 20 minutes or even less depending on how skilled you're with application forms. Just keep in mind that this one is quite easy.
Is it safe to use iVisa.com's online form?
We understand that security is your main concern, especially when using online services. Therefore, you can feel safe when applying for your Malta Travel Declaration with iVisa.com because we provide a high-quality security system that won't allow unauthorized access to your information. We always make sure that our customers are the most important part of our work, and that's why we've got many positive reviews on this link, that confirm how hard we work to provide only the best!
I still have other questions about this document, where can I receive more info?
It's important to mention that the Malta Travel Declaration was just recently launched, so there's still lots more information to come. Nevertheless, we remind you to reach out to our customer service if you have doubts. You can also find other useful information on iVisa.com's blog.