Malta also Known as the Republic of Malta and formerly known as the Melita. It is a southern European island country that consists of an archipelago in the Mediterranean Sea. Malta is the world's tenth smallest country in area and the fourth-most densely populated sovereign country. The capital of Malta is Valletta, which is the smallest national capital in the European Union. Malta is the tenth smallest country in the world. The national language of Mata is Maltese. Malta has seven megalithic temples which are some of the oldest free-standing structures in the world. It has a nice and cozy climate and lots of recreational places which makes it an ideal place to spend holidays.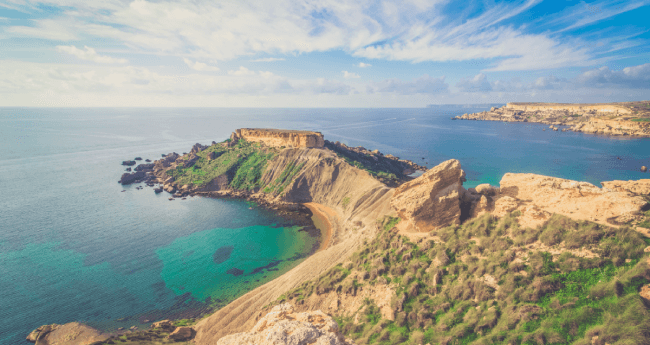 The following give you all the information about Malta ETIAS for Citizens of Georgia.
Without further ado let's check out the questions.
Frequently Asked Questions
I have a Georgia passport, do I need an ETIAS to visit Malta?
You will require a Malta ETIAS to travel to Malta if you are from Georgia or have Georgia Passport. For more info, check out Malta ETIAS for Citizens of Georgia.
What is the Malta ETIAS?
ETIAS is an abbreviation for the E.U. Travel Information Authorisation System. Malta is one of those 28 E.U. countries that will implement ETIAS. ETIAS aims to protect both its citizens and visitors. You can find info more about Malta ETIAS for Citizens of Georgia.
What are the documents required to apply?
Through, iVisa.com you will need the following essential documents while you fill out your application form.
Your professional photograph which you can get from iVisa.com professional service.
Your Passport which comes up with six months of validation.
Your Email address where we will send your ETIAS.
Valid payment options like, Paypal and debit/credit card to pay the fees.
How do I process my ETIAS?
If you are applying for Malta ETIAS for Citizens of Georgia you had to go through three easy steps to process your application form.
First, fill out your application form on iVisa.com application form. Next, select a processing time that works out with your travel needs.

Second, make sure and double-check all the details are correct that you filled out in your application form. Then, you can pay the application fees through debit/credit card or PayPal.

Third, The last step is to scan and upload your passport. Click on the 'submit' button.
What are the processing times and prices?
Here at, iVisa.com we provide three services to choose from:
Standard processing time: This one is a normal service to process your ETIAS.
Rush processing time: This is a much faster and slightly expensive service compared to the normal option.
Super rush processing time: Super rush processing service is the costlier service compared to the above two. You will receive your ETIAS asap.
If you want to know more, check out Malta ETIAS for Citizens of Georgia.
Is it safe to use iVisa.com to get my Georgia ETIAS?
Our customer testimonials are proof of the quality we provide to our customers. Our customers are like a family to us and we make sure to give you the best possible service and protect your data at all costs.
I have more unresolved questions, where can I find more info?
Our customer service is available 24/7. They would be more than happy to solve all your doubts. If you want to know more, check out Malta ETIAS. iVisa.com strives to serve you all. We are the number one service provider to help you with all your travel needs. Through our service, you would be able to complete the application form in less than 20 minutes just by sitting at your home. We cut out all the haggle so that you can focus on planning your trip.
iVisa.com Recommends
iVisa.com recommends you to visit Blue lagoon in Malta. It's a little spot within the Maltese archipelago that resembles like a piece of Caribbean Paradise that was by mistake dropped into the Mediterranean. The blue lagoon has gorgeous white sand, amazing turquoise waters and is nestled in the narrow channel between Comino island and Cominotto. These two islands lie between the main island of Malta and the island of Gozo.
The periodic winds that flows to and fro in the blue lagoon and the infrequently thick and heavy white sand ensure crystal clear waters surrounding islands on all the sides gives the feeling of a natural swimming pool. The blue lagoons natural beauty has inspired several film makers to use this location in their films and documentaries. Blue lagoon was appeared in Swept Away (featuring Madonna), Troy (featuring Brad Pitt) and the Count of Monte Cristo.
The crystal clear blue waters is the main attraction of the blue lagoon. Umbrellas and sunbeds caters hundreds of visitors every day cover both these beaches as well as the surrounding areas. Some kiosks sell soft drinks, snacks, ice creams and drinks on Comino.