There are many reasons to travel to Malta. This island not only offers full contact with the sea and nature, but a variety of water sports and excursions for adventure lovers. In addition, much of its charm lies in its historic towns and villages.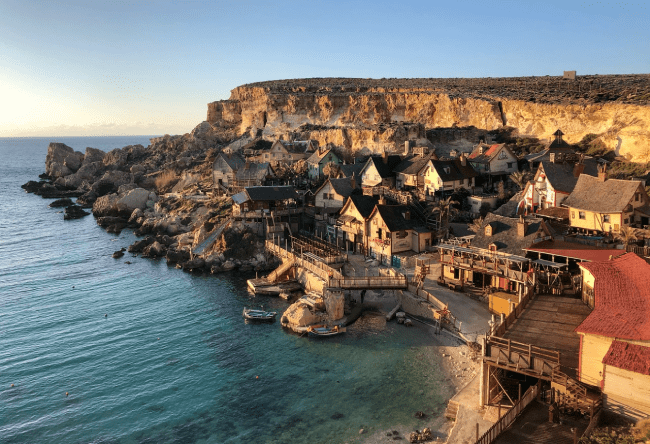 In this article, we will show you how to apply for an ETIAS visa waiver to travel to Malta, if you are a citizen from Guatemala.
Frequently Asked Questions
What is the ETIAS program?
ETIAS (European Travel Information and Authorization System) is a visa waiver to enter the Schengen area. It was created by the European Union as a safety measure, to evaluate travelers before their entry into Europe.
The Eu-LISA agency accesses the databases of Europol, Interpol, the Schengen Information System, Eurodac, and the Visa Information System to corroborate traveler's information.
Is it easy to visit other ETIAS countries from Malta?
Yes. The borderless policy of the Schengen area allows the citizens from Guatemala to visit other ETIAS eligible countries directly from Malta.
Do I need health insurance for Malta?
That is not a requirement for the citizens of Guatemala, but we recommend having a health insurance for your peace of mind.
Do I need an ETIAS if I am in Guatemala and wish to enter Malta?
Yes. The ETIAS is a mandatory entry requirement and will function as an electronic travel authorization alternative from the end of 2022 for travelers from Guatemala who wish to go to Malta for tourist, commercial, or transit purposes.
Is it hard to register for the ETIAS?
Not at all. Registering with the European Travel Information and Authorization System is quite simple. You only need to present a valid travel document and invest a few minutes of your time.
How many days can visitors with an ETIAS stay in Malta?
Visitors into Malta with a valid ETIAS may stay 90 days.
How much validity time will an ETIAS have?
Three years, which will allow you to enter the Schengen area as many times as you want for a period not to exceed 90 days.
What is the ETIAS registration form?
The ETIAS Europe application system is what allows the European Union to determine the eligibility of citizens of ETIAS-eligible countries, such as Guatemala. You will need to complete the ETIAS registration form before entering Europe, and the information you submit will be analyzed to ensure that your entry into the Schengen area does not compromise security. Contact us if you have any questions about this procedure.
If your application is rejected, do not worry. You will have 96 hours to provide any document you need.
How is the ETIAS process?
We make it clear that you have no time (or desire) to fill out tedious forms. iVisa.com is ready to make everything easier and offer you 24/7 attention.
First, fill out the application form here. Then select the processing time that suits your needs.
Second, thoroughly verify the information you sent and complete the payment online via Paypal or your credit or debit card.
Third, attach your scanned passport and any necessary documents. Click the "submit" button.
What are the iVisa.com processing times and fees?
We guarantee a quick and easy process, from the comfort of your home. Our team of immigration experts will review your documents, so you just need to focus on enjoying your trip.
Standard processing option: with this standard option, you will get the document at an affordable price.
Rush Processing Option: You'll get your ETIAS faster, paying a little more.
Super Rush Processing Option: You will receive the document as soon as possible. It is the most expensive but guarantees the speed of delivery.
What I need to provide you with to process my ETIAS?
You only need to provide these documents to begin the process:
A copy of your valid passport: this is how we have access to important data, such as your contact information.
Valid email address: You will receive the document in your inbox, so our team of experts need a valid address.
Payment method: You can do so via Paypal, valid credit or debit card.
Start now your online application for the ETIAS Visa!