Malta is a southern European island country that consists of an archipelago in the Mediterranean Sea. The capital of Malta is Valletta, which is the smallest national capital in the European Union. Malta is the tenth smallest country in the world. The national language of Malta is Maltese. Malta has seven megalithic temples which are some of the oldest free-standing structures in the world. It has a nice and cozy climate and lots of recreational places which makes it an ideal place to spend holidays. Malta's climate is typically the Mediterranean. It has hot, dry summers, warm and wet autumns. It also has short, cool winters. The rainfall falls between October-March, June, July, and August remain quite dry. The annual mean of the temperate remains 19 degrees C-- all year round.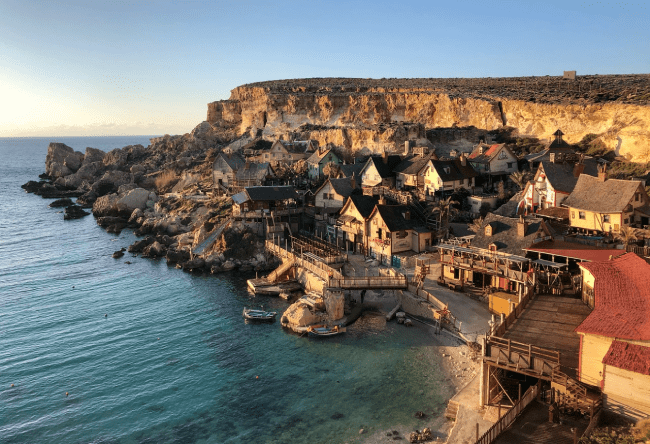 Along with other E.U. countries, Malta will also implement ETIAS in the late 2022s. ETIAS aims to protect travelers and residents of the EU. Once the application gets approved, the visitors can travel for up to 90 days.
The following article gives you all the information about Malta ETIAS for Citizens of Grenada. You can also check out Malta ETIAS for more info.
Frequently Asked Questions
I have a Grenada passport, do I need an ETIAS to visit Malta?
You will require a Malta ETIAS to travel to Malta if you are from Grenada or have Grenada Passport. For more info, check out Malta ETIAS for Citizens of Grenada.
What is the Malta ETIAS?
ETIAS is E.U. Travel Information Authorisation System. Malta is one of those 28 E.U. countries that will implement ETIAS. The aim of ETIAS is to protect both its citizens and visitors. You can find info more about Malta ETIAS for Citizens of Grenada.
What are the documents required to apply?
You will need the following essential documents to fill out your application form.
Your professional photograph iVisa.com professional service can help you to get one.
Your Passport which comes up with six months of validation.
Your Email address where you will receive your ETIAS.
Valid payment options like, Paypal and debit/credit card to pay the fees.
How do I process my ETIAS?
If you are applying for Malta ETIAS for Citizens of Grenada you had to go through the following steps to process your application form.
First, fill out your application form on iVisa.com application form. Choose a processing time that works out with your travel needs.

Second, double-check all the details are correct that you filled out in your application form. Pay the application fees through debit/credit card or PayPal.

Third, The last step is to scan and upload your passport. Click on the 'submit' button.
What are the processing times and prices?
Here at, iVisa.com we provide three services to choose from:
Standard processing time: This one is a normal option that comes up with affordable pricing to process your ETIAS.
Rush processing time: This is a much faster and slightly expensive service compared to the normal option.
Super rush processing time: Super rush processing service is the costlier service compared to the above two. You will receive your ETIAS asap.
If you want to know more, check out Malta ETIAS for Citizens of Grenada.
Is it safe to use iVisa.com to get my Grenada ETIAS?
Yes, iVisa.com is the safest service to receive your ETIAS. Our customer testimonials is proof of the quality we provide to our customers. We make sure to give you the best possible service and protect your data at all costs.
I have more unresolved questions, where can I find more info?
You can contact our customer service if you have any more questions. Our customer service is available 24/7. They would be more than happy to solve all your doubts. If you want to know more, check out Malta ETIAS.
iVisa Recommends
iVisa.com recommends you to visit Valleta. Valletta is the beautiful capital of the Republic of Malta. The whole city is a testimony to the grandeur of the knights of Malta, the Eurpoean Nobleman who were gifted the Maltese Islands by the king of Spain in 1530. The knights worked hard and created Valleta which became worthy of their aristocratic stature, similar to other great European Capitals. The city's orderly public squares and regular grid plan tells the logical planning done by the knights in the 16th century.
Valletta is a small city which is bounded by two harbours: the Grand harbor and Marsamxett Harbor. Saint John's Co-Cathedral, is situated in the heart of the city. It is a 16th century church which was built by the different Orders of the knights, hailing from different countries such as France, Spain and Italy. Travelors feel at awe looking at the lavish interior of the city with its opulent guided decor.
The Grand Master's Palace was once the residence of the knights of Malta. The Palace has splendid paintings, and armory that tells the tory of the knight's military victories. If you have the love of historic monuments and culture, Valletta is one of the best places to visit in Malta.