Getting around the world can be made easy if you are well informed about the changes that are happening. Here's a coming change that can be seen in the travel to Malta. European Union is planning to implement ETIAS. Once it is implemented all visitors from visa-exempt countries who are planning to enter the Schengen region will have to register with ETIAS.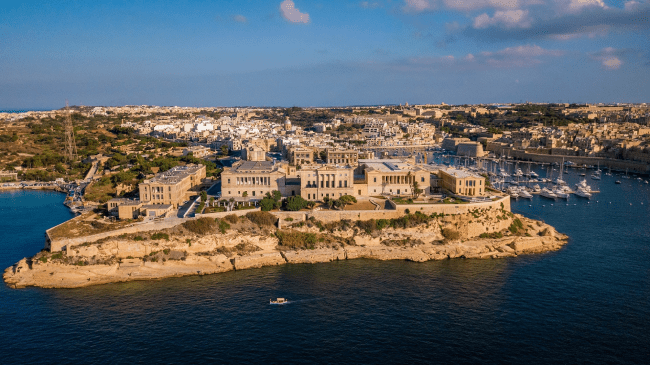 Get your Malta ETIAS e-visa processed with iVisa.com. It is fast, simple, and secure. If you are a citizen of Australia who is preparing for a trip to Malta then read this article to the end and take note of the points that you need. For more information visit iVisa.com.
Frequently Asked Questions (FAQs)
WHAT IS THE MALTA ETIAS?
ETIAS stands for European Travel Information Authorization System. It is being implemented by the European authorities in the Schengen area. And it will come into existence by the end of 2022. Malta ETIAS is an electronic visa waiver program designed to improve border security. It is mainly targeted towards countries that have visa exemptions. It is designed to keep track of visitors who don't require a visa to enter Malta. It is a mandatory document. Get your Malta ETIAS for citizens of Australia processed with iVisa.com.
ARE THE CITIZENS OF AUSTRALIA ELIGIBLE FOR MALTA ETIAS?
Yes, citizens of Australia are eligible to apply for an ETIAS. Australia comes under the list of countries that don't require a visa to enter Malta. They can have visa-free entry and can stay up to 90 days without a visa. Apply for a visa with the help of iVisa.com. It is fast, easy, and secure to use.
WHAT IS THE VALIDITY OF MALTA ETIAS?
Malta ETIAS for citizens of Australia has a validity of 3 years or until the expiry of the passport it is attached to, whichever is sooner. Another benefit of the ETIAS is that it is accepted in every Schengen country so you won't have to reapply when you travel to another country within the Schengen region. It can be used countless times to cross the border until it's expiry. Click here to know more about the features of ETIAS.
WHAT IS THE PROCESSING TIME AND COST TO APPLY WITH IVISA.COM?
iVisa.com provides you with three processing options to choose from, according to your travel needs. They are:
Standard Processing Option: here the travel document is processed at a standard time and affordable rate. The processing time is long and the cost is low.
Rush Processing Option: the processing rate is much faster than the previous option but it is a bit more expensive.
Super Rush Processing Option: it is the most expensive option offered by iVisa.com because it delivers the document as soon as possible.
After selecting the processing option that matches your preference then continue with the application form here.
WHAT ARE THE STEPS INVOLVED IN COMPLETING THE APPLICATION WITH IVISA.COM?
We know that filling in an application form can be a complex process which is why iVisa.com has made the process as simple as possible. Just follow these steps:
In the first step, fill in the application form and choose the processing option.
The second step, verify that the given information is valid and pay the application fee through a credit/debit card or PayPal account.
The third step, upload a scan of your passport and other documents if required.
To upload the application form press the "submit" button. The Malta ETIAS for citizens of Australia will be delivered to the given email address.
If you have any doubts while filling the application form click here and our customer support team will help you out.
WHAT ARE THE DOCUMENTS REQUIRED TO GET MALTA ETIAS?
The application process is done online so you need to upload some documents to complete the process.
The required documents are:
A valid passport: to get your contact information and other details necessary to complete the application.
Email Address- any updates and travel documents will be sent to your email address.
A method of payment: you can use a credit/ debit card or PayPal.
Click here to start your application with iVisa.com.
HOW SAFE IS IVISA.COM TO APPLY FOR A MALTA ETIAS?
iVisa.com is very secure to use. You can apply for Malta ETIAS for citizens of Australia securely through iVisa.com. It is powered by a professional team and advanced software. See the reviews from our clients to get an idea of our services.
WHERE TO GET MORE INFORMATION ON MALTA ETIAS?
If you are looking for more information on Malta ETIAS then visit iVisa.com. If you have any unresolved issues then visit the webpage and our customer support team will contact you via phone or chat. We are available 24/7 at your service.
Click here to start your application with iVisa.com.