Malta, once famous for the legendary Knights of Malta, who fought off the Turks and launched the Crusades, is now also recognized worldwide for its picturesque beauty. So if the scenic hilltop towns griddled by palm- trees, vibrant old fishing villages, and the peaceful Mediterranean Sea are calling you, we can help.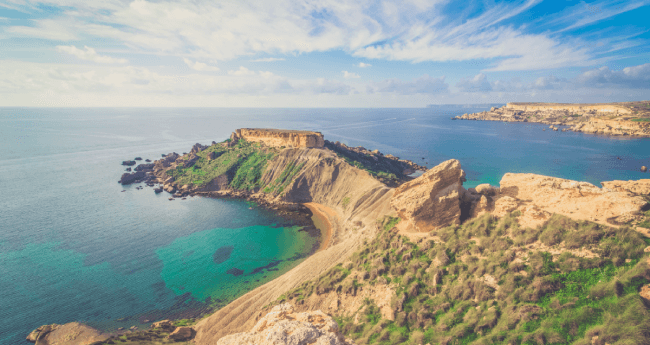 Malta is among the EU countries that are said to be issuing the Malta digital COVID certificate from 1 July 2021. This will help the safe and free movement of citizens in the EU during the COVID-19 pandemic and could be extended to citizens from non-E.U. countries, including the United States in the future. The holders of the Malta digital COVID certificate should be exempted from travel restrictions such as quarantine requirements while traveling to the country. iVisa.com aspires to be able to help you avail this document once it is launched.
Apply for Malta Digital COVID Certificate
Why should I apply in advance?
You should consider applying in advance because of the ambiguity of the situation and the likelihood of unforeseen issues that can sabotage your trip if you wait for the last minute.
Visit iVisa.com and apply now to get the best travel experience and find out more about Malta digital COVID certificate.
Frequently Asked Questions
The focal point of this segment is to assist you with your questions about Malta digital COVID certificate to help you get a better understanding of it. Learn more about it at iVisa.com.
What is the application process?
For a Malta digital COVID certificate iVisa.com will ask you to:
Fill out your application form
Select your processing time.
Make sure to scan and attach the required documents to your form before submitting it.
Make payment for your application via credit card/debit card or PayPal.
What is the Malta digital COVID certificate?
The Malta digital COVID Certificate is a health declaration document that states that an EU traveler has been vaccinated against Covid-19, has recently tested negative for Covid-19, or has recovered from the illness. As of now, national authorities like test centers or health authorities, or a direct eHealth portal, will be in charge of issuing the certificate. It will contain necessary key information such as name, date of birth, date of issuance, relevant information about vaccine/ test/recovery, and a unique identifier (QR Code). This data remains on the certificate and is not stored or retained when a certificate is verified in another Member State.
Which Vaccines are accepted?
While issuing the Malta digital COVID Certificate, EU Member States will decide which vaccine brands are accepted or which vaccination certificates will be accepted after one dose or after a full vaccination cycle has been completed. However, Member States will have to accept vaccination certificates for vaccines that received EU marketing authorization.
What are the other essential documents required?
For Malta digital COVID Certificate the following documents will be essential:
Clear digital passport-style photos taken as recently as possible.
A legally valid passport that does not expire for at least 6 months is an absolute necessity. It should also have at least 1 blank page. A scan of the information page on the passport will need to be uploaded.
Certificate of Health
Medical insurance policy for international travel.
Functioning email address.
Credit card/Debit card/ PayPal to make payments for your form.
Do visit our website to see our clients vouch for the efficiency of our policies and services. To learn more about the process click here.
What is the processing time and price?
Malta digital COVID Certificate comes with three processing options:
Standard Processing, the pocket-friendly option which helps you get the document in due time.
Rush Processing, the customer and pocket-friendly option which helps you get the document in a faster time than the standard method.
Super Rush Processing, helps you get the documents in the shortest time possible but costs a bit more.
Is iVisa.com safe?
Several travelers around the world have trusted iVisa.com with their documentation and their data. We value your privacy and safety equally. You can visit iVisa.com to go through our client reviews.
I still have questions, what do I do?
We understand your worries and so our customer support is there 24*7 to solve all the worries about Malta digital COVID Certificate. If you are still left with questions, you can visit iVisa.com for more information.
iVisa.com Recommends
Tourists can often be flabbergasted by the number of breathtaking places Malta has to offer and the elegant capital of Valletta would be an ideal starting point. It's a delight for the appreciators of culture and historic monuments. The city sings of the grandeur of the Knights of Malta and flaunts their aristocratic creation of the city with logical 16th-century urban planning. An explicit example of this is the Saint John's Co-Cathedral, where the lavish interior and opulent gilded decor leave visitors dazed. The immense Grand Master's Palace, which once served as the residence of the Knights of Malta, now has splendid paintings and armory, on display. Despite its historical essence, Valletta is Malta's most modernized city and very easy to navigate. All throughout Malta, there are several interesting UNESCO-listed sites like the Neolithic Cult Site and the Prehistoric Tarxien Temples.
For a chill vacation, you can rely on the numerous breathtaking beaches in Malta. Driving along a winding road on a cliff high above the Mediterranean Sea, you can reach the Blue Grotto and bask in the unforgettable glory of breathtaking seaside scenery and limestone caves as the sunlight hits it. You can book yourself a boat ride in one of the brightly painted Maltese fishing boats called luzzus or choose to scuba dive. A little bus ride from the Blue Grotto is the Dingli Cliffs with its awe-inspiring coastal scenery. The deep plunging cliffs with their sloping hillsides covered in small farms is quite the sight but the stunning seaside panoramas remain the highlight. Apart from a short walking trail, there is nothing at Dingli Cliffs but its appeal is in its remoteness. Or you can ride to Northwest Malta and relax on one of the island's prettiest beaches, Golden Bay Beach. Its sandy rocks swaddled a mountainous coastline and sloping cliffs are far away from traffic and make a perfect get-away-from-it-all seaside escape. You swim in its clear waters or sunbathe on the beach or feast in cafés and restaurants with terraces overlooking the sea.
The hot summer months make the villages of Malta come to life with religious festivals and outdoor concerts, while spring and autumn serve the best weather. So hurry up and get started. iVisa.com wishes you a happy stay!