Malta is an island country in the southern part of Europe, it is one of the smallest countries. The country is home to over 2 million tourists yearly who are attracted to the warm Mediterranean climate, intriguing history, and the picture-perfect view. The warm-hearted Maltese are well-known for their helpfulness and generosity.
With the host of adventurous activities that Malta has lined up for you, it is difficult to get bored. Hiking, scuba diving, mountain biking, rock climbing, windsurfing, and paragliding are just a few names, the list goes on. Malta also offers a very vibrant nightlife with a lot of parties and delicious food. Apart from the gorgeous beaches, the soothing countryside is difficult to miss. The countryside will render you speechless as it wraps you in its cosy embrace.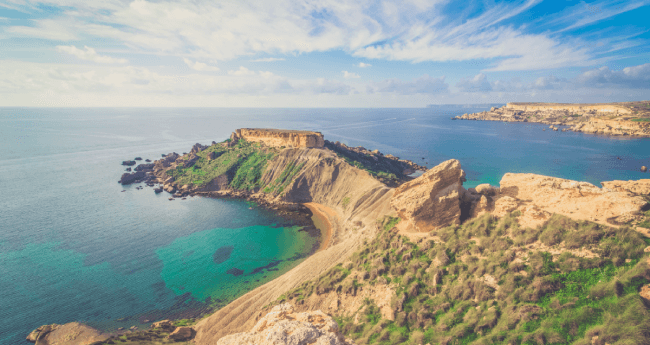 Malta has been a member of the Schengen since December 2007 and a part of the European Union thereafter. The country has recently been involved in the development of a new visa waiver called the ETIAS with the government to increase the safety of the Schengen and the EU, in turn. The ETIAS is meant to be enforced in 2022 after which citizens of Albania will require a Malta ETIAS to enter the country.
This system being a new one is likely to create uneasiness and discomfort for those applying. But, with the help of the right platform, this otherwise seemingly difficult task will become a piece of cake. iVisa.com will make this process a very simple one for you, follow our guide on how to get a Malta ETIAS for Citizens of Albania and apply for your ETIAS by visiting our website.
With the help of the Frequently Asked Questions, citizens of Albania will find it easier to understand this document and thereby, visit iVisa.com to apply for an ETIAS online.
Frequently Asked Questions
This section will cater to the queries that the Albanian residents might have about the ETIAS. You can easily apply for the Malta ETIAS for Citizens of Albania via iVisa.com.
What is the Malta ETIAS?
The ETIAS or European Travel Information and Authorization System is an e-travel authentication document required for those who enter Malta which is a part of the Schengen and EU. The residents of Albania who wish to visit the country after 2022 will need to get hold of this document alongside their visas.
What are the documents I need to show to get my Malta ETIAS?
If you want to apply for a Malta ETIAS for Citizens of Albania via iVisa.com you need the following documents:
Passport: A valid passport that won't expire for three months past the international time period of your trip.
Email address: An email on which the ETIAS documents can be mailed.
Credit card/ Debit card/ PayPal: A credit or debit card or PayPal to pay.
Is medical insurance required for Malta?
Medical insurance is not one of the primary requirements while applying for a Malta visa but to be on the safe side, residents of Albania could get a health cover. You can read more information about additional documents required to enter Malta by visiting our website.
What is the processing time and price for the ETIAS?
iVisa.com has 3 amazing options to offer to the citizens of Albania. These options are:
Standard Processing: For those who are looking for a budget-friendly option, can opt for this. It will deliver your visa in due time for your trip.
Rush Processing: Those who want their visa a little ahead of the standard time and are fine with paying a little more can opt for this.
Super Rush Processing: Those who need their visas at the earliest and are willing to pay a little more can avail of this option.
To find out more about the Malta ETIAS for Citizens of Albania, you can visit our website at iVisa.com.
How do I apply for a Malta ETIAS?
It is very simple to procure a Malta ETIAS for Citizens of Argentina with the help of iVisa.com. Follow these steps:
Application Form: you need to fill in your application form by visiting our website iVisa.com.
Payment: you need to make the transaction for your visa waiver by paying for it via credit/debit card or PayPal.
Documents: lastly, you need to scan and upload all documents and submit your form.
If any technical issue arises, you can contact our customer service.
How safe is iVisa.com?
iVisa.com is one of the safest places to get your visa. We value the safety of our clients and respect your privacy. It is for this reason that we have a well-functioning system to ensure that your personal information remains absolutely safe with us. To read more from our clients who have availed our services, you can click here.
I still have questions, what do I do?
To read more details about your Malta ETIAS, you can visit our website. For specific questions regarding the ETIAS, you can visit our website at iVisa.com or contact our customer support for specific queries.