Malta is located in Southern Europe. It has a rich and fascinating history of about 7000 years. Malta is surrounded by the clear blue Mediterranean Sea with beautiful sun-kissed beaches and a warm and cosy countryside. The hospitality, pleasant weather, food, and vibrant nightlife are great factors that will contribute to this country being an ideal destination.
Malta also offers a host of adventurous outdoor activities that also attracts a lot of people yearly to it. The topography of the country is unique and beautiful with several mountains, cliffs, beaches, and architectural structures. English is one of the widely spoken languages in the country which will make it easier when it comes to communication.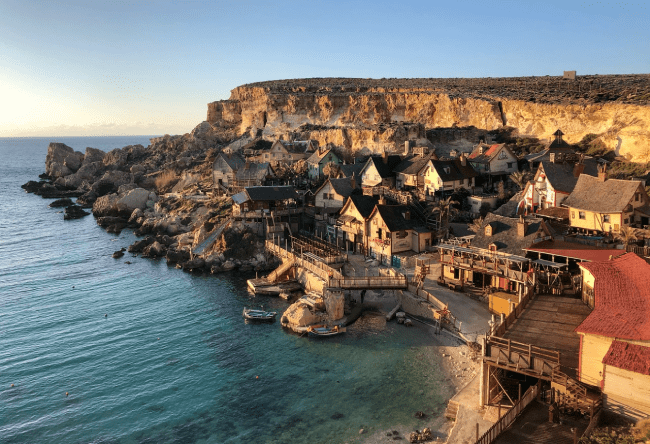 Malta is a member of the Schengen and the European Union. The country has been involved with the government to implement new measures to safeguard the country as well as the territory that it is a part of. This new visa waiver system is called the ETIAS and it is meant to be enforced in 2022 after which the citizens of Antigua and Barbuda will require a Malta ETIAS to enter the country.
It is likely to be confusing and difficult to understand because it is a new system and is unfamiliar. Getting caught up in a process that requires you to run back and forth to embassies often gets tedious, to avoid this you can take the help of iVisa.com. You can follow our guide on how to obtain a Malta ETIAS for Citizens of Antigua and Barbuda and apply for your ETIAS by visiting our website.
We have assembled a list of the Frequently Asked Questions with the help of which the citizens of Antigua and Barbuda will find it easier to understand the essential details regarding this document and visit iVisa.com to apply for an ETIAS online.
Frequently Asked Questions
This segment has been designed with the sole purpose of settling the queries that the residents of Antigua and Barbuda might have about the ETIAS. You can easily apply for the Malta ETIAS for Citizens of Antigua and Barbuda via iVisa.com.
What is the Malta ETIAS?
The ETIAS or European Travel Information and Authorization System is an e-travel authentication document that is mandatory and required by citizens of Antigua and Barbuda who wish to enter Malta which is a part of the Schengen and EU for all trips after 2022.
What are the documents required for the application process?
If you are applying for a Malta ETIAS for Citizens of Antigua and Barbuda via iVisa.com you will need the following documents:
Passport: you must have a valid passport that will not expire for at least 3 months beyond the international trip.
Email address: you need a functioning email address so that your documents can be mailed safely.
Credit card/ Debit card/ PayPal: you will also need a credit or debit card or PayPal to pay for the waiver application process.
Is medical insurance required for Malta?
Residents of Antigua and Barbuda who are applying for the Malta ETIAS do not essentially need medical insurance but it is always safer to have one before entering the country. You can read about additional documents needed to enter Malta by visiting our website.
What is the processing time and price for the ETIAS?
iVisa.com makes available 3 handy options for the citizens of Antigua and Barbuda. Your options are:
Standard Processing: Here is a pocket-friendly option that will deliver your visa to you safely well in time for your trip.
Rush Processing: This option is for those who want their visa within a stipulated period of time for a little more money.
Super Rush Processing: This allows you to receive your visa at the earliest for some extra money.
To find out more about the Malta ETIAS for Citizens of Antigua and Barbuda, you can visit our website at iVisa.com.
What is the application process for a Malta ETIAS?
Obtain your Malta ETIAS for Citizens of Antigua and Barbuda with the help of iVisa.com by clicking here. Follow these steps:
Application Form: fill in your application form by visiting our website iVisa.com.
Payment: make the payment for your visa application via credit/debit card or PayPal.
Documents: finally, scan and upload all documents and submit your form.
If any technical issue arises, contact our customer service team.
How safe is iVisa.com?
iVisa.com is very safe when it comes to the official visa business. We use an efficient and well-enhanced system to protect all the personal details of our clients. By eliminating third-parties, we securely safeguard the information of our clients. You can click here to find out more from our clients who have availed our assistance.
I still have questions, what do I do?
To read more details regarding your Malta ETIAS, visit our website. For any specific questions regarding the ETIAS, you can contact our customer support who are available around the clock for your assistance.