Malta, officially known as the Republic of Malta, is a Southern European island country near the Mediterranean Sea. The country is packed with a variety of museums and art galleries that testify to the rich history of this place. The weather in Malta is pleasant and warm, making it an ideal location if you want to spend your time on the sun-kissed beaches. The plethora of leisure activities and sports only adds to the fun of the place.
Malta is so much more than just an island with beautiful beaches. Its countryside is breathtakingly beautiful, you can spend your time relaxing and enjoying the beauty and peacefulness. The hospitality, friendliness, and generosity of the Maltese people are deeply rooted in their culture. Malta is your ideal destination if you love a cosy and serene lifestyle with a blend of beaches and countryside.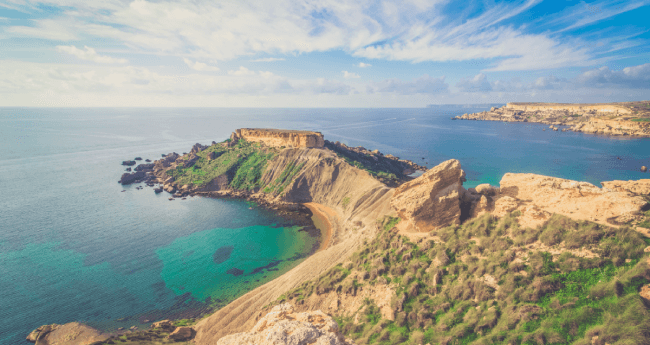 Malta is part of the European Union as well as the Schengen Area. In light of the recent advancements in modern technology, the government has decided to implement a new system to protect the citizens and tourists. This system is called the ETIAS and it surveys people entering the country to safeguard it. The ETIAS is to be implemented in 2022 after which citizens of Argentina will require a Malta ETIAS to enter the country.
This system is a creative initiative indeed but it can also be difficult to understand and require special help. With the help of the right platform, this will not be an uphill task and iVisa.com does exactly that. By following our guide on how to get a Malta ETIAS for Citizens of Argentina, you can apply for your ETIAS by visiting our website.
We have assembled a list of Frequently Asked Questions that citizens of Argentina might have regarding this document. You will find it helpful in knowing more about the ETIAS. Visit iVisa.com to apply for an ETIAS online.
Frequently Asked Questions
To resolve any questions that Argentine residents have about the ETIAS, this segment has been created to cater to those queries. You can easily apply for the Malta ETIAS for Citizens of Argentina via iVisa.com.
What is the Malta ETIAS and is it mandatory while visiting Malta?
The ETIAS or European Travel Information and Authorization System is a mandatory e-travel authentication document that has been designed to ensure the safety to its citizens and tourists who enter Malta which is a part of the Schengen and EU. Residents of Argentina who want to enter the country after 2022 will need to get hold of this document.
What are the documents required for the application process?
In order to apply for a Malta ETIAS for Citizens of Argentina via iVisa.com you need the following documents:
Passport: A valid passport that will last at least three months beyond the international time period of your trip.
Email address: An email on which the ETIAS documents can be mailed to you.
Credit card/ Debit card/ PayPal: A credit or debit card or PayPal through which you will make the payment.
Is medical insurance required for Malta?
Medical insurance is not one of the major requirements while applying for a Malta visa. As an Argentine citizen, you could get a health cover to be on the safe side. Click here to read more about additional documents Argentines can carry to secure your trip to Malta.
What is the processing time and price for the ETIAS?
iVisa.com brings 3 different options to the citizens of Argentina. These options are as follows:
Standard Processing: An economical option by means of which you will get your visa in due time.
Rush Processing: The most ideal option; for those who are willing to pay a little extra than the standard fee can opt for this and attain their visa a bit earlier.
Super Rush Processing: Your visa will be processed and delivered to you at the earliest at additional charges.
To know more about the Malta ETIAS for Citizens of Argentina, you can visit our website at iVisa.com.
What is the application process for a Malta ETIAS?
Procuring a Malta ETIAS for Citizens of Argentina via iVisa.com is very simple, all you need to do is follow a few easy steps. These steps are as follows:
Application Form: firstly, fill your application form by visiting our website iVisa.com.
Payment: make the transaction for your visa waiver via either credit/debit card or PayPal.
Documents: scan and upload all documents and submit your form.
If any technical issue arises or for further assistance regarding the ETIAS, you can contact our customer support.
How safe is iVisa.com?
iVisa.com is extremely careful when it comes to its client. With the help of efficient tools that are designed to specifically protect confidential information, iVisa.com excels in every way. It is extremely trustworthy and completely safe. Read more from our clients by clicking here.
I still have questions, what do I do?
For more information about the ETIAS, visit our official website at iVisa.com. You can also contact our super customer support for specific queries.