Malta is one of the smallest countries in the south of Europe. It is filled with history, beaches, festivities, culture, and hospitable people. The Maltese archipelago comprises three habited islands which are Malta, Comino, and Gozo, and four other islands that are inhabited. Malta is indeed a unique holiday destination in itself. It is home to the oldest prehistoric underground temple in the world.
Malta is one of the finest destinations, the perfect Mediterranean weather will instantly brighten your day. The island is surrounded by beautiful pristine waters and with delicious food and great hospitality. There are a host of thrilling activities that you can invest your time into or you can choose to retire to the countryside. There are several other attractions apart from the beaches and countryside, you must visit this country to find out more.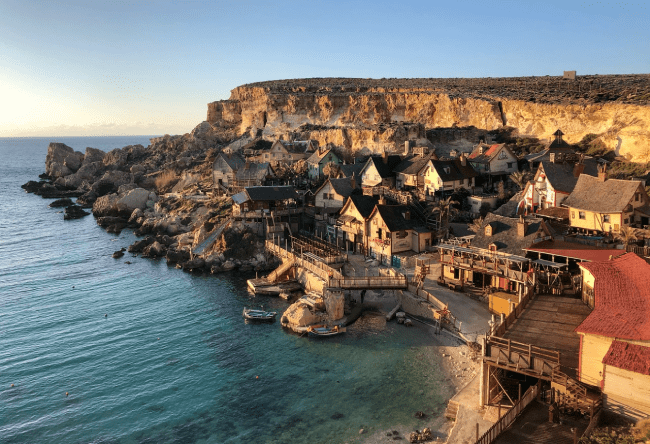 Malta is part of the European Union as well as the Schengen Area. Recent times have called for newer ways to ensure the safety of the people thereby strengthening the borders. This system is known as the ETIAS and is meant to be implemented in 2022 after which citizens of the Bahamas will need to get hold of a Malta ETIAS to enter the country.
Though this system is a smart move in the right direction, we cannot forget that the unfamiliarity surrounding it makes it difficult to understand how to go about with it. iVisa.com lends a great helping hand by making it easier. With the help of our guide on how to get a Malta ETIAS for Citizens of Bahamas, you can apply for your ETIAS by visiting our website.
With the help of these Frequently Asked Questions that citizens of Bahamas have often asked regarding this document, you will it easier to know find helpful to know more about the ETIAS and apply for an ETIAS online via iVisa.com.
Frequently Asked Questions
To resolve any questions that Bahamian residents might have about the ETIAS, this segment has been designed. Apply for the Malta ETIAS for Citizens of Bahamas easily via iVisa.com.
What is the Malta ETIAS?
The ETIAS or European Travel Information and Authorization System is a mandatory e-travel authentication document that has been carefully designed to ensure the safety to the citizens and tourists of the country. Residents of the Bahamas who want to enter the country after 2022 will require this document.
What are the documents required for the application process?
In applying for a Malta ETIAS for Citizens of Bahamas via iVisa.com you need the following documents:
Passport: A valid passport whose expiry date extends 3 months further the international trip.
Email address: An email on which your ETIAS documents can be mailed to you.
Credit card/ Debit card/ PayPal: A credit or debit card or PayPal via which you can pay for your visa.
Is medical insurance required for Malta?
Medical insurance is not the foremost of documents required but getting a health cover to be on the safe side is a good idea. Click here to read more about how to procure your medical insurance for Bahaman residents.
What is the processing time and price for the ETIAS?
iVisa.com makes available 3 different options to the citizens of Bahamas who are applying for their visas. The options are as follows:
Standard Processing: One of the most economical options which allows you to get your visa in due time.
Rush Processing: A well-suited, ideal option for those willing to pay a little extra than the standard fee and in need of their visa a bit earlier than usual.
Super Rush Processing: Your visa will be processed and delivered to you at the earliest for more money.
To know more about the Malta ETIAS for Citizens of Bahamas, you can visit our website at iVisa.com.
What is the application process for a Malta ETIAS?
If you want a Malta ETIAS for Citizens of Bahamas via iVisa.com you need to follow a few easy steps. These steps are as follows:
Application Form: firstly, you need to fill your application form by visiting our website iVisa.com.
Payment: then you need to proceed to make the transaction for your visa waiver via either credit/debit card or PayPal.
Documents: finally, you need to scan and upload all documents and submit your form.
For assistance with any technical issue that arises or any other queries regarding the ETIAS, you can contact our customer service.
How safe is iVisa.com?
iVisa.com is very safe when it comes to working with visas. Our platform is trustworthy and excellent in these matters: we value our clients and keep your details safe and confidential. You can read more client testimonials by clicking here.
I still have questions, what do I do?
For more details about the ETIAS, visit our official website iVisa.com or contact our customer support for specific queries. We are there at your service 24 hours a day!