Malta is located in the middle of the Mediterranean and is in the southern part of Europe. The islands are surrounded by azure waters and sun-kissed beaches. The island is relatively small which is why almost all places are equidistant. The Maltese love their food, you can enjoy the amazing Mediterranean food once you visit this amazing country. There are a lot of perks apart from these as well, the vibrant nightlife, festivities, and adventure sports all contribute to making Malta an ideal destination.
The country is also extensively rich in its history, art, and architecture. Malta is the perfect balance of the affluent localities and informal settings. The weather is pleasant all the year-round which makes it an even more desirable location to go to. Bask in the presence of this little island and enjoy their famous drink, Kinnie which cannot be missed.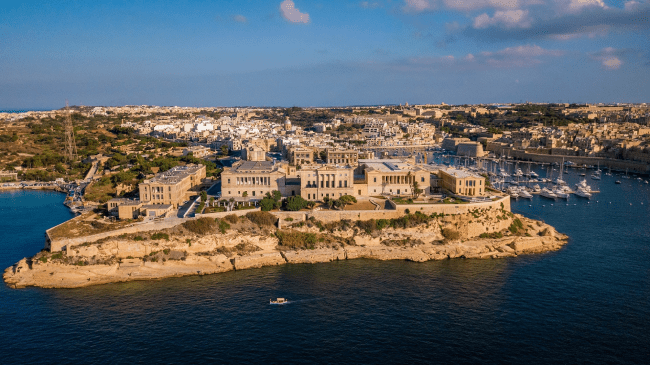 Malta is a member of the European Union as well as the Schengen Area. The government has designed a new method called the ETIAS with the help of which, they will be able to screen all the citizens who are entering this area. This system will be enforced in 2022. Citizens of Barbados who wish to visit the country henceforth will need to enter with a Malta ETIAS.
This system is likely to cause a great deal of confusion because it is new. To avoid any such chaos and make it easy to understand, you can visit iVisa.com. With the help of our handy guide on how to get a Malta ETIAS for Citizens of Barbados, you can apply for your ETIAS by visiting our website.
Mentioned below are a set of Frequently Asked Questions by the citizens of Barbados regarding this document. To know more about the ETIAS and apply for an ETIAS online, visit iVisa.com.
Frequently Asked Questions
To resolve any questions that residents of Barbados might have about the ETIAS, this segment has been created. Apply for your Malta ETIAS for Citizens of Barbados easily via iVisa.com.
What is the Malta ETIAS?
The European Travel Information and Authorization System is known by its popular acronym ETIAS which is a mandatory electronic travel authentication document that has been specially designed to ensure the safety of its citizens and tourists. The residents of Barbados who want to enter the country after 2022 will require this document.
What are the documents required for the application process?
To procure a Malta ETIAS for Citizens of Barbados through iVisa.com, you will need the following documents:
Passport: A valid passport that will not expire until 3 months further the international trip.
Email address: An email on which the ETIAS documents can be mailed safely.
Credit card/ Debit card/ PayPal: A credit or debit card or PayPal via which you can pay for your visa waiver.
How long can a person stay in Malta for?
As a citizen of Barbados, you can stay for a period of 90 days from the day of your arrival in the country to the day you leave. Click here to read more about extending the duration of your stay.
What is the processing time and price for the ETIAS?
iVisa.com gives 3 different options to the citizens of Barbados who are applying for their visas. Your options are as follows:
Standard Processing: You have a budget-friendly option in this method, this will process your visa well in time for your trip.
Rush Processing: A well-suited option with the help of which you will receive your visa ahead of time. You just have to pay a little more.
Super Rush Processing: Your visa will be delivered to you at the earliest for some extra money.
You can know more about the Malta ETIAS for Citizens of Barbados by visiting our website at iVisa.com.
What is the application process for a Malta ETIAS?
To attain a Malta ETIAS for Citizens of Barbados via iVisa.com you need to follow a few steps, which are:
Application Form: fill your waiver application form by visiting our website iVisa.com.
Payment: proceed to make the transaction for your visa via either credit/debit card or PayPal.
Documents: scan and upload all the essential documents and submit your form.
For any further assistance or if a technical issue arises regarding the ETIAS, you can contact our customer service.
How safe is iVisa.com?
iVisa.com is a trustworthy place. You can rest assured that your details will be safe with us. We have a top-notch security system that keeps all your details safe and secure. You can find out more from our clients who have used our services for their visas by clicking here.
I still have questions, what do I do?
To read more information about the ETIAS, visit our official website iVisa.com or contact our customer support if you need to ask any specific questions. We will be there to help you out 24x7.