Malta is a beautiful, little archipelago in the central Mediterranean between Silcily and the North African coast. It is well-known as a popular holiday destination and for its historic sites. Malta is one of the smallest countries in the world as well as one of the most isolated spots on the Mediterranean. The country gained independence in 1964 after 150 years as an English colony.
Malta has food and drink that is entirely unique to the country, the famous Pastizzi and Kinnie are to die for. The country's nature is so pure and untouched that it is often used as a location in movies. People love to visit Malta because of this reason, it is absolutely pure in its essence. Malta brags some of the finest architectures. This is your ideal location if you are looking for a calm and sun-kissed destination.
Malta has been a member of the European Union as well as the Schengen Area for a long time now. To safeguard the territories of the Schengen and the EU, in turn, the government has come up with a modern way to monitor all the people entering the country in the Schengen region. This new system is known as the ETIAS which will be enforced in 2022. Citizens of Bosnia and Herzegovina who wish to visit the country henceforth will have to procure a Malta ETIAS.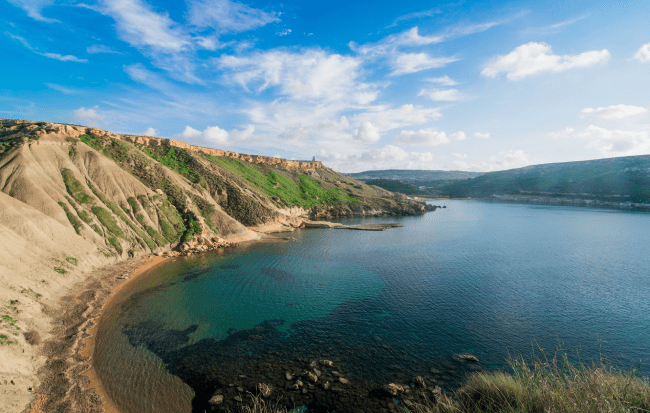 To steer clear of any issue that might arise and have a smooth application process, you take the assistance of iVisa.com. This will make it extremely convenient and easy for you, all you have to do is follow this helpful guide on how to get a Malta ETIAS for Citizens of Bosnia and Herzegovina, you can then apply for your ETIAS by visiting our website.
Here are a given set of Frequently Asked Questions that are often asked by the citizens of Bosnia and Herzegovina regarding this document. Visit iVisa.com and apply for an ETIAS online.
Frequently Asked Questions
This section deals with all the queries that the citizens of Bosnia and Herzegovina have. Apply for your Malta ETIAS for Citizens of Bosnia and Herzegovina easily via iVisa.com.
What is the Malta ETIAS?
The European Travel Information and Authorization System or ETIAS is a mandatory electronic travel authentication document that will be required by the residents of Bosnia and Herzegovina who want to enter the country after 2022.
What are the documents required for the application process?
If you need to procure a Malta ETIAS for Citizens of Bosnia and Herzegovina through iVisa.com, you will need the following documents:
Passport: A passport that is valid for at least 3 months beyond the period of your stay.
Email address: An email that is active on which the ETIAS documents can be mailed safely.
Credit card/ Debit card/ PayPal: And a credit or debit card or PayPal via which you can pay for your visa.
How long can a person stay in Malta for?
If you are a citizen of Bosnia and Herzegovina, you can stay for a period of 90 days from the day of your arrival in the country to the day of your leave. Click here to read more about other important information regarding your Malta ETIAS.
What is the processing time and price for the ETIAS?
iVisa.com offers 3 different options to the citizens of Bosnia and Herzegovina who are applying for their visas. Your options are:
Standard Processing: This is a pocket-friendly option that will process and deliver your visa well in time for your trip.
Rush Processing: By paying a few extra bucks, you can receive your visa ahead of the usual time. This is a good option to avail.
Super Rush Processing: If you require your visa to be delivered to you at the earliest then this is the best option that you can avail for a little extra money than the other two.
You can find out more about the Malta ETIAS for Citizens of Bosnia and Herzegovina by visiting our website at iVisa.com.
What is the application process for a Malta ETIAS?
The application process to attain a Malta ETIAS for Citizens of Bosnia and Herzegovina via iVisa.com is simple, you just need to follow a few basic steps, which are:
Application Form: Fill your application form by visiting our website iVisa.com.
Payment: Pay via credit/debit card or PayPal.
Documents: Scan and upload all the essential documents and submit your form.
For any further assistance regarding the ETIAS, you can contact our customer service.
How safe is iVisa.com?
iVisa.com is one of those places that is deeply rooted in the idea of client confidentiality and therefore, we offer our services with extreme protection to ensure the safety of our client's personal details. You can read testimonials from our clients by clicking here.
I still have questions, what do I do?
You can visit our website to read more about Malta ETIAS. For any more questions that have been unsolved, visit our official website iVisa.com or contact our super customer support who are available 24x7.