Malta is an archipelago country located in the central Mediterranean Sea. The Maltese community was shaped by centuries of foreign rule, therefore, it is extensively rich in its history. It is very small in size compared to the other countries but it is densely populated. It's ideal weather conditions, unique food and drinks, vibrant nightlife and festivities attract a lot of people annually.
Malta is famous for its pristine azure waters and white sand, you can swim, snorkel and relax in the tranquil surroundings. Even the countryside is as blissful as the beaches are. Bask in the presence of this stunning location which boasts of award-winning wines and the production of it which can be traced back to at least 2000 years. Malta is definitely a place that should be on your bucket list and must be visited at least once in a lifetime.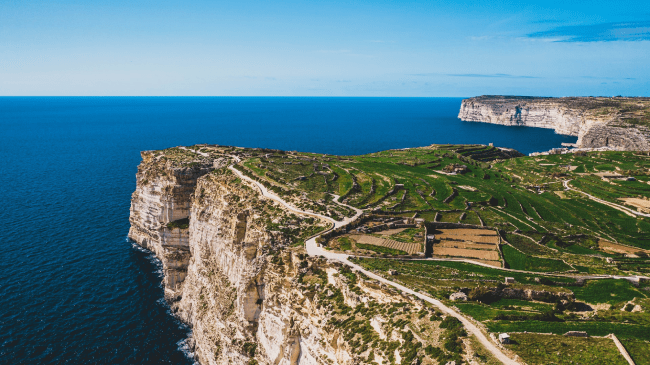 Malta is both a member of the European Union as well as of the Schengen Area. The Maltese government has come up with a new initiative that will be very helpful in safeguarding the people of the country as well as the tourists. This new system is known as the ETIAS which is in the works and is to be implemented sometime in 2022 after which all citizens of Brunei will have to attain a Malta ETIAS to enter the country.
Though this system is a great initiative and a creative one, it is likely to confuse a lot of people who are looking to visit Malta. But with the help of a trustworthy platform, you can easily avail of this document and avoid all the hassle that may come your way. iVisa.com can be of great help in this case. We have prepared a guide that will tell you how to get a Malta ETIAS for Citizens of Brunei, you can apply for your ETIAS by visiting our website.
Mentioned below are a set of Frequently Asked Questions that might arise in the minds of the citizens of Brunei regarding this document. To know more about the ETIAS and apply for an ETIAS online, you can visit iVisa.com.
Frequently Asked Questions
The main objective of this segment is to solve the queries of the citizens of Brunei so that they can apply for their Malta ETIAS for Citizens of Brunei easily via iVisa.com.
What is the Malta ETIAS?
The European Travel Information and Authorization System or ETIAS is an electronic travel authentication document that has been designed with the aim of ensuring the safety of its citizens and tourists. The residents of Brunei who are planning to enter the country after 2022 will require this document.
What are the documents required for the application process?
If you need a Malta ETIAS for Citizens of Brunei through iVisa.com, you will need the following documents:
Passport: A passport that will not expire until 3 months beyond the international trip.
Email address: An email on which the ETIAS documents can be mailed to you.
Credit card/ Debit card/ PayPal: A credit or debit card or PayPal via which you can pay for this process.
How long can a person stay in Malta for?
Citizens of Brunei can stay for a period of 90 days from the day of their arrival in the country to the day of their departure. Click here to read more about staying in Malta for more days than mentioned in your visa.
What is the processing time and price for the ETIAS?
iVisa.com gives the citizens of Brunei 3 options to choose from. These options are as follows:
Standard Processing: This method will deliver your visa to you well in time for your trip.
Rush Processing: By paying a little more, you can obtain your visa ahead of time.
Super Rush Processing: For those who are in a rush and need their visas at the earliest can opt for this method by paying a little more.
For more about the Malta ETIAS for Citizens of Brunei, you can visit iVisa.com.
What is the application process for a Malta ETIAS?
To attain a Malta ETIAS for Citizens of Brunei, you need to follow these steps mentioned below:
Application Form: Fill your application form by visiting our website iVisa.com.
Payment: Pay for your visa via either credit/debit card or PayPal.
Documents: Scan and upload all the documents and submit your form.
For any further assistance or in case of a technical issue, you can contact our customer service.
How safe is iVisa.com?
iVisa.com offers excellent services to our esteemed clients. We have a great system that negates all third-party interferences and keeps all the personal information of our clients absolutely safe. You can read more client reviews by clicking here.
I still have questions, what do I do?
Click here to read more details about your Malta ETIAS. For more questions about the ETIAS, visit our official website iVisa.com or contact our customer support executives. We are available around the clock.