Malta is an archipelago in the Southern part of Europe. Despite being one of the smallest countries in Europe, it is densely populated. It is famous for its beaches, history, party, rich heritage, culture, food and hospitable people. The Knights of Malta are very famous. English is one of the two widely spoken languages, this will make it a little comfortable for English speaking people.
Malta is famous for its 300 days of sunshine and pleasant weather. Food, travel, and living expenses are all very economical in Malta. There are a list of adventurous activities lined up, diving, horseback riding, and scuba diving to name a few. Malta is also a famous location for shooting of several Hollywood blockbuster movies. The country has a fascinating charm of its own that attracts people from far and wide.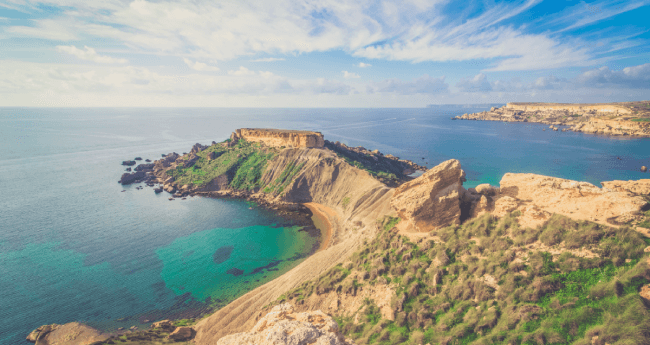 Malta is a member of the European Union and the Schengen Area. The government in keeping with the modern times has come up with a new method called the ETIAS whose main function is to screen the individuals who enter the country which is part of the Schengen and the European Union in general. Citizens of Chile who are planning trips and wish to visit the country after 2022, will need to enter with a Malta ETIAS.
This system is a new one and bound to cause confusion amongst those applying for it. Running back and forth to embassies also makes it very cumbersome, to avoid getting into this long process, you can avail the help of iVisa.com. This will not only make things easier for you but with the help of our guide on how to get a Malta ETIAS for Citizens of Chile, you can also comfortably apply for your ETIAS by visiting our website.
We have mentioned below a list of Frequently Asked Questions that the citizens of Chile can possibly have regarding this document. You can find out more about the ETIAS and apply for an ETIAS online by visiting iVisa.com.
Frequently Asked Questions
To resolve any queries that the citizens of Chile might have about the ETIAS, this segment has been created. Apply for your Malta ETIAS for Citizens of Chile today!
What is the Malta ETIAS?
The European Travel Information and Authorization System is also called ETIAS. It is a mandatory electronic travel authentication document that is required by all the citizens of Chile who are planning their trips and wish to enter the country after 2022.
What are the documents required for the application process?
If you want to obtain your Malta ETIAS for Citizens of Chile through iVisa.com, you will need the following documents:
Passport: A passport that will not expire until 3 months further the international trip.
Email address: An email on which the ETIAS documents can be mailed safely.
Credit card/ Debit card/ PayPal: A credit or debit card or PayPal via which you can pay for your visa application form.
How long can a person stay in Malta for?
As a citizen of Chile, you can stay for a period of 90 days from the day of your arrival in the country to the day you leave. Visit our website to learn more about your travel requirements.
What is the processing time and price for the ETIAS?
iVisa.com gives 3 unique options to the citizens of Chile according to their convenience. Your options are as follows:
Standard Processing: Here is a budget-friendly option that will process your visa in time for your trip.
Rush Processing: For a little more money, you can get your visa a few days earlier than the standard time.
Super Rush Processing: You can receive your visa within a short notice of time in exchange for some extra money.
You can know more about the Malta ETIAS for Citizens of Chile by visiting our website at iVisa.com.
What is the application process for a Malta ETIAS?
To attain a Malta ETIAS for Citizens of Chile, you need to follow a few steps. These steps are:
Application Form: Fill your waiver application by visiting our website iVisa.com.
Payment: Proceed to pay for your visa via either credit/debit card or PayPal.
Documents: Scan and upload all the documents and submit your form.
For any further assistance or if a technical issue arises, you can contact our customer service.
How safe is iVisa.com?
iVisa.com is extremely efficient when it comes to handling such documents. With the help of a well-protected system, we guarantee 100% safety for your personal details. We respect the confidentiality of our clients and take all the essential measures to protect such private information. To read more client testimonials, click here.
I still have questions, what do I do?
To read more information about your Malta ETIAS for citizens of Chile, visit our website. For any further questions about the ETIAS, visit our official website iVisa.com or contact our customer support who are available to help you out 24x7.