Malta is a popular southern European country in the Mediterranean which is 50 nautical miles from Silcily. With around 7000 years of rich history, Malta has been ruled over by several foreign empires. The architecture consists of beautiful temples and beautiful resorts that perfectly blend together. It is surrounded by beautiful waters and several outdoor activities. Malta offers a plethora of beaches and tranquil serene countryside where you can rest and relax. The Maltese islands are also known for their warm, pleasant climate. There are also several celebrations on the island, the people are friendly and hospitable and the food and drinks are amazing and unique. Malta is an overall beautiful place that is extremely affordable. You must visit this country at least once in your lifetime.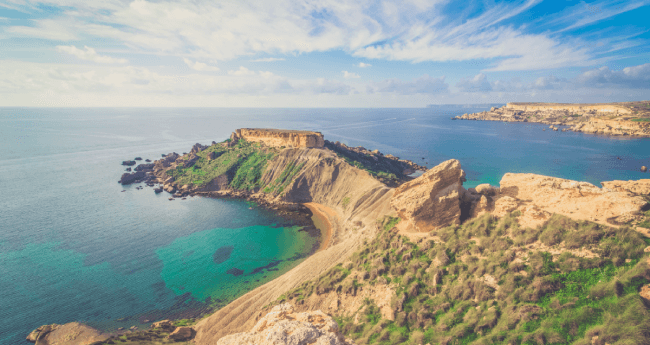 Malta is a member of the European Union and the Schengen. To safeguard the area as well as to protect the citizens and tourists who enter the country, the government has come up with a new strategy that will screen the people entering this country and thereby, this region. This system which is also known as the ETIAS is to be enforced in 2022. Citizens of Colombia who intend to visit the country will need to enter with a Malta ETIAS.
You can avoid the painstaking and tedious process of running to embassies and avail the services of iVisa.com which will focus on your convenience and make this process a time-efficient one. Follow this extremely helpful guide on how to procure a Malta ETIAS for Citizens of Colombia and then you can apply for your ETIAS by visiting our website.
Here are a list of Frequently Asked Questions by the citizens of Columbia regarding this document that will help you understand more about the ETIAS and apply for an ETIAS online via iVisa.com.
Frequently Asked Questions
To resolve any questions that the citizens of Columbia may face with respect to the ETIAS, this segment has been designed. You can then apply for your Malta ETIAS for Citizens of Colombia easily via iVisa.com.
What is the Malta ETIAS?
The European Travel Information and Authorization System or the ETIAS is an electronic travel authentication document that is mandatory and required by the Columbian residents in order to enter Malta after 2022.
What are the documents required for the application process?
In order to procure a Malta ETIAS for Citizens of Columbia through iVisa.com, you will require the following documents:
Passport: You will need a passport whose validity extends to at least 3 months post the time period of your international stay.
Email address: An active email on which the ETIAS documents can be mailed safely.
Credit card/ Debit card/ PayPal: A credit or debit card or PayPal via which the payment for the visa application can be processed.
How long can a person stay in Malta for?
Columbian citizens can stay for at least a duration of 90 days from the day of your arrival in the country to the day you leave. Click here to learn more details about Malta Visas and ETIAS documentation processes.
What is the processing time and price for the ETIAS?
iVisa.com gives the citizens of Columbia who are applying for their visas 3 different options. These options are as follows:
Standard Processing: A budget-friendly pick that will process and deliver your visa in due course of time but before your trip.
Rush Processing: An option via which by choosing to pay a few bucks extra, you can receive your visa a little ahead of the standard time.
Super Rush Processing: Your visa will be delivered earlier than the other for some more money.
You can know more about the Malta ETIAS for Citizens of Colombia by visiting our website at iVisa.com.
What is the application process for a Malta ETIAS?
Attaining a Malta ETIAS for Citizens of Columbia via iVisa.com is very simple, you need to follow a few steps which are as follows:
Application Form: Fill your application form with the general details by visiting our website iVisa.com.
Payment: Proceed to make the transaction for your visa via either credit/debit card or PayPal.
Documents: Scan and upload all the documents and submit your form.
For any further assistance regarding the ETIAS, you can contact our customer service.
How safe is iVisa.com?
iVisa.com is extremely safe. With the help of efficient systems that provide a great deal of protection and security from third-party interferences, we excel in what we do. Your details will remain confidential and absolutely safe with us. You can read more from our clients who have availed our services by clicking here.
I still have questions, what do I do?
To read more information about the ETIAS, visit our website. For any specific questions about the ETIAS, visit our official website iVisa.com or contact our customer support. We will be at your service to assist you at all times.