Malta is in the navel of the Mediterranean and in the southern part of Europe. The archipelago is made up of 5 Maltese islands which are namely, Malta, Gozo, Comino, Comminotto, and Filflawith. Its turquoise waters and beautiful beaches are a major source of attraction to the tourists who come in huge numbers regularly. Despite being a very small island, it is densely populated. Malta is rich in history and has a backdrop against which it rose to power against its colonizers.
The amazing festivities and nightlife add a pop of color apart from the sparkling turquoise waters. The sumptuous food, delicious drinks, and amazing friendliness and hospitality of the people will greatly add to an amazing experience. The countryside is also extremely beautiful. Malta is sure to cast a spell on you with the list of things a small place like it can offer.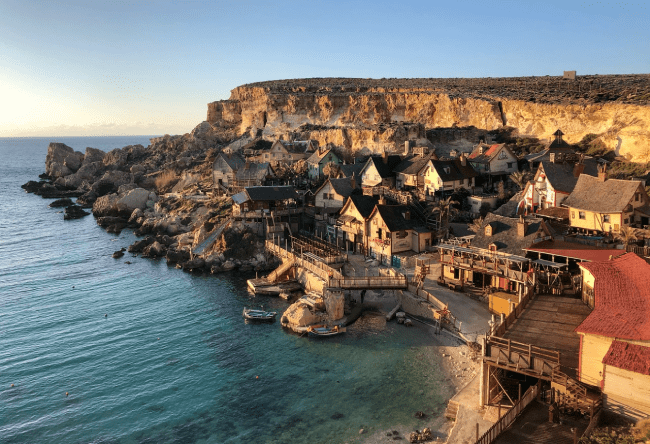 Malta is a member of the European Union and the Schengen. The Maltese government has been working towards strengthening the foundation of the borders by monitoring all the people who enter the country, thereby keeping its citizens and visitors safe. This new system has been named ETIAS and it is supposed to be enforced sometime in 2022. Citizens of Costa Rica who intend to visit the country will need to enter with a Malta ETIAS.
To avoid the tedious drama that is involved in the visa application process, you can apply for your visa and get done with this process in less than an hour. With iVisa.com, you can find out more about your visa and even apply for it. Follow our simple helpful guide on how to procure a Malta ETIAS for Citizens of Costa Rica after which you can apply for your ETIAS by visiting our website.
Here is a list of Frequently Asked Questions by the citizens of Costa Rica regarding this document. This will help you understand the ETIAS more thoroughly and then apply for an ETIAS online via iVisa.com.
Frequently Asked Questions
To resolve any questions that the citizens of Costa Rica may face with regards to the ETIAS, this section aims at clearing all such doubts. You can then easily apply for your Malta ETIAS for Citizens of Costa Rica through iVisa.com.
What is the Malta ETIAS?
The European Travel Information and Authorization System or the ETIAS is an electronic travel authentication document that is mandatory and required by every citizen of Costa Rica for all their trips in order to enter Malta after 2022.
What are the documents required for the application process?
In order to get hold of a Malta ETIAS for Citizens of Costa Rica, you will require the following documents:
Passport: You will need a passport whose validity extends to at least 3 months post the time period of your stay.
Email address: An active email on which the ETIAS documents can be sent safely.
Credit card/ Debit card/ PayPal: A credit or debit card or PayPal via which you can make the payment.
Which countries can Malta ETIAS holders travel to?
The residents of Costa Rica who have a Malta ETIAS have access to 26 countries that are part of the Schengen. To find out which countries are on that list of 26 countries, you can click here.
What is the processing time and price for the ETIAS?
iVisa.com offers the citizens of Costa Rica 3 different options. These options are:
Standard Processing: This will deliver your visa on time for your trip at a reasonable rate.
Rush Processing: By paying a little extra, you can get your visa a bit earlier than usual.
Super Rush Processing: Your visa will be delivered earlier than the other two options for some more money.
To know more about the Malta ETIAS for Citizens of Costa Rica, visit our website at iVisa.com.
What is the application process for a Malta ETIAS?
The Malta ETIAS for Citizens of Costa Rica via iVisa.com is very easy to obtain, you just need to follow a few steps which are as follows:
Application Form: Fill the application form by visiting our website iVisa.com.
Payment: Make the transaction for your visa via either credit/debit card or PayPal.
Documents: Scan and upload all the documents and submit your form.
For any further assistance regarding the ETIAS, you can contact our customer service.
How safe is iVisa.com?
iVisa.com is extremely safe. We have a great system which ensures the safety of the clients. With the help of a high-end system, we keep all the details of our clients secure. You can read client testimonials by clicking here.
I still have questions, what do I do?
For further queries about the ETIAS, visit our official website iVisa.com or contact our super customer support. We will be here to serve you at all times.