Malta also known as the Republic of Malta is a Southern European country. Located in the center of the Mediterranean Sea, it has historic significance as it was a strategic naval base. Dominated by several foreign empires for years, Malta has risen to a state of independence. It is lined with the glories of the past empires which is seen in the architectural structures of Malta.
Apart from being famous for its turquoise pristine waters and sun-kissed beaches, Malta also consists of low hills and terraced fields. The mild winters and pleasant summers to give you that perfect tan are also factors that attract a lot of people annually. Malta is also blessed with a plethora of unique indigenous, endemic plants.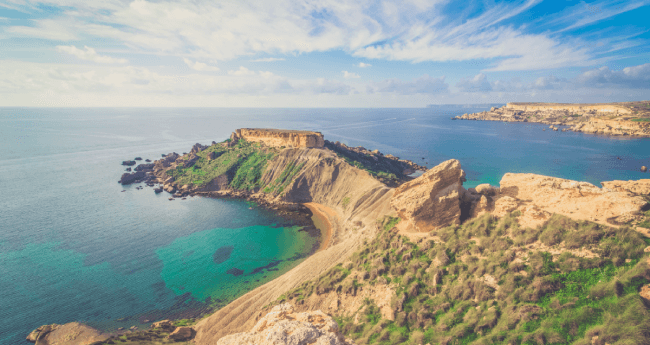 Malta is both a member of the European Union and the Schengen. With the sole purpose of ensuring the safety of the citizens and the tourists, the government has decided to implement a system called ETIAS which will monitor the people entering the country which is in the Schengen Area. Citizens of Dominica who are planning trips in the future and are to visit the country will need to enter with a Malta ETIAS after 2022.
With the help of a platform that is well-versed when it comes to handling visas and will not take a lot of your precious time, you can apply for your visa. iVisa.com is one such place that will make it extremely easy to apply for your visa. Follow our guide on how to obtain a Malta ETIAS for Citizens of Dominica and then you can apply for your ETIAS by visiting our website.
Mentioned below is a list of Frequently Asked Questions by the citizens of Dominica regarding this document to understand it more and apply for an ETIAS online via iVisa.com.
Frequently Asked Questions
In order to solve the queries that the citizens of Dominica may face with respect to the ETIAS, this segment has been designed. You can then apply for your Malta ETIAS for Citizens of Dominica easily via iVisa.com.
What is the Malta ETIAS?
The European Travel Information and Authorization System or the ETIAS is an electronic travel authentication document that is required by the citizens of Dominica to enter Malta after 2022.
What are the documents required for the application process?
To apply for a Malta ETIAS for Citizens of Dominica through iVisa.com, you will need the following documents:
Passport: A passport whose validity extends at least 3 months post the duration of your international stay.
Email address: An active email via which you can receive the ETIAS documents when they are mailed.
Credit card/ Debit card/ PayPal: A credit or debit card or PayPal via which they pay.
How long can a person stay in Malta for?
Citizens of Dominica can stay for at least a duration of 90 days from the day of your arrival in the country to the day you leave. Click here to find out more information about your Malta ETIAS.
What is the processing time and price for the ETIAS?
iVisa.com gives the citizens of Dominica 3 great options to choose from. These options have been listed below:
Standard Processing: This is an economical pick that will process and deliver your visa on time for your trip.
Rush Processing: This option allows you to receive your visa earlier than usual by paying a tad bit more.
Super Rush Processing: This option is mostly for those who need their visa right away or within a very short period and do not have an issue paying extra.
You can know more about the Malta ETIAS for Citizens of Dominica by visiting our website at iVisa.com.
What is the application process for a Malta ETIAS?
Attaining a Malta ETIAS for Citizens of Dominica via iVisa.com is not an uphill task, you need to follow some basic steps which are as follows:
Application Form: Fill your application form with the general details by visiting our website iVisa.com.
Payment: Proceed to make the transaction for your visa via either credit/debit card or PayPal.
Documents: Scan and upload all the essential documents and submit your form.
For any further assistance regarding the ETIAS, you can contact our customer service.
How safe is iVisa.com?
You can trust iVisa.com with your personal information. We have a brilliant system of protection which keeps the details of our clients extremely safe. You can rest assured that your details will be safe with us. You can read more from our clients who vouch for our services by visiting the website by clicking here.
I still have questions, what do I do?
To find more details and information about the ETIAS, visit our official website iVisa.com. You can also contact our customer support who will be at your service to assist you at all times.