Malta is a Southern European archipelago which is 50 nautical miles from Silcily and is in the center of the Mediterranean. The country is easily one of the most beautiful and exotic places in the world. Malta has attracted over two million people annually with its irresistible charm. Its pleasant weather, pristine waters, vibrant culture, rich history, and awesome food, drinks, and hospitality have sealed the tourism industry of the country.
Malta is one of the safest countries. The people are very friendly and generous and it is usually considered extremely safe for female travelers and those who set out on solo trips. Malta is a country which is isolated and far from the crowd, you can give yourself the time you need to relax and detox by visiting this country. Malta is one of the best places to get a fresh outlook on life and a great perspective as well.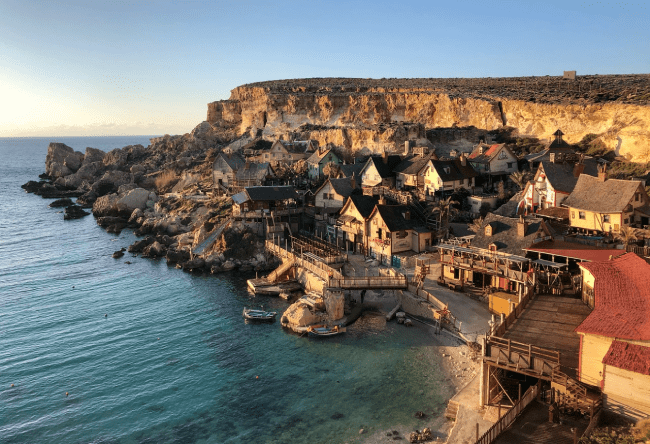 Malta has been a member of the European Union and the Schengen Area for a long time now. The Maltese government has been closely working to further maintain the safety of those staying in the country and those who visit as well. This in turn also strengthens the borders of the Schengen and the EU. This system is called the ETIAS and will be implemented in 2022. Citizens of El Salvador who are planning trips in the future and want to visit Malta will need to enter with a Malta ETIAS.
iVisa.com will make this seemingly uphill task an extremely simple one. You just need to follow our guide on how to obtain a Malta ETIAS for Citizens of El Salvador and then you can apply for your ETIAS by visiting our website.
Mentioned below is a list of Frequently Asked Questions by the citizens of El Salvador regarding this document to understand it more and apply for an ETIAS online via iVisa.com.
Frequently Asked Questions
This segment has been designed to solve the queries that the citizens of El Salvador have with respect to the ETIAS. You can then apply for your Malta ETIAS for Citizens of El Salvador easily via iVisa.com.
What is the Malta ETIAS?
The European Travel Information and Authorization System or the ETIAS is an electronic travel authentication document that is required by the citizens of El Salvador to enter Malta for all their trips after 2022.
What are the documents required for the application process?
To apply for a Malta ETIAS for Citizens of El Salvador through iVisa.com, you need to have the following documents:
Passport: You will require a passport whose validity is till at least 3 months post the duration of the international stay.
Email address: An active email via which you can receive the ETIAS documents safely when they are mailed.
Credit card/ Debit card/ PayPal: A credit or debit card or PayPal via which you can pay for your visa.
How long can a person stay in Malta for?
Citizens of El Salvador can stay for at least 90 days from the day of their arrival in the country to the day of their departure. Click here to read more information about extending your stay in Malta.
What is the processing time and price for the ETIAS?
iVisa.com offers 3 options to the citizens of El Salvador from which they can choose. The options are as follows:
Standard Processing: For those looking for an economical option that will deliver their visa on time, this is the one for you.
Rush Processing: Those who want their visas a tad bit earlier than the standard time and are okay with paying a little extra can opt for this.
Super Rush Processing: Those who need their visa as soon as possible and are willing to pay extra can avail this option.
To find out more about the Malta ETIAS for Citizens of El Salvador visit our website at iVisa.com.
What is the application process for a Malta ETIAS?
Attaining a Malta ETIAS for Citizens of El Salvador is not a difficult task, all you have to do is follow some basic steps which are:
Application Form: Fill your waiver form with the general details by visiting our website iVisa.com.
Payment: Pay for your visa via credit/debit card or PayPal.
Documents: Scan and upload the essential documents and submit your form.
For any further assistance regarding the ETIAS, you can contact our customer service executives.
How safe is iVisa.com?
You can put your valuable trust in iVisa.com. We are extremely careful with all your private details and handle them with great care. There is heavy security to protect these confidential details. You can click here to find out more from our client reviews.
I still have questions, what do I do?
In case you need more information about Malta ETIAS, you can visit our website to read more! You can also contact our friendly customer support teams who will be at your service to assist you with all queries regarding the ETIAS.